Effective Recruitment Processes: UK Recruitment Facts – Further Fascinating Trends

Do you wonder what the future holds for the UK recruitment sector? Would you like to find out?
At Bullhorn, we have a quorum of industry soothsayers to help predict what lies ahead. Our annual survey of these recruitment agency professionals supplies us with invaluable information to help identify and forecast recruitment trends. We remove the guesswork and replace it with quantifiable recruitment facts to create the Bullhorn UK Recruitment Trends Report. It's your very own crystal ball, swirling with recruitment industry foresight.
Here's a snapshot of what our soothsayers have seen in our future.
There are OPPORTUNITIES to come:
IT jobs will continue to be an area of opportunity for the UK recruitment industry. As technology across all sectors continues to evolve, the demand for IT professionals is on a constant curve upwards.
Both boutique and larger agencies will continue to emphasise the importance of excellent customer service. Happy customers are repeat customers, whether they're clients and candidates. This is good news for both sides of the recruitment table.
Niche and boutique agencies are predicted to gain momentum as they tap into the importance of customer service to provide specialised recruitment assistance.
However, this is of little threat to large generalist agencies, which will also thrive thanks to the quantity of resources available to them.
It won't be all fair weather, though, as our soothsayers have spotted a few clouds on the horizon.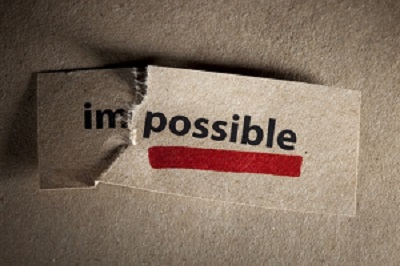 There will be CHALLENGES to face:
A shortage of skilled candidates
A staggering 80% of our respondents reported skills shortages in their sectors of interest, particularly in the business services and industrial sectors. Check out the whole report for more detail.
The UK recruitment industry is a highly competitive arena in which to work. This is old news. But our soothsayers say that competition will be even greater in the future. Hold onto your seats! The fight for the best talent in the marketplace is set to intensify.
This has been an area of growth for several years now, as many companies have sought to reduce recruitment costs. But is it always the best road to take? Effective direct sourcing, using appropriate channels to reach the best talent, is one of the biggest challenges currently facing the UK recruitment industry.
Both OPPORTUNITY and CHALLENGE:
Our recruitment professionals have foreseen that the use of social media for recruitment will retain its place at the top of the industry's identified areas of opportunity. It's a key tool for recruitment agency growth. However, it has also raised its head as part of the list of forthcoming challenges. We must continue to follow social media trends in order to use it successfully. We must also remember to use it correctly for our professional purposes.
So, there you have it: the Bullhorn soothsayers have spoken. Thankfully, their forecast is for mostly clear skies with the likelihood of a mere few showers. Knowing this, we can march into the new year with confidence.
If you'd like to know more about the current status of recruitment in the UK and what the future holds for our industry, download the full report here.
Subscribe to the Recruitment Blog
Subscribe for trends, tips, and insights delivered straight to your inbox.