Growing Your Recruitment Agency When Margins Are Tight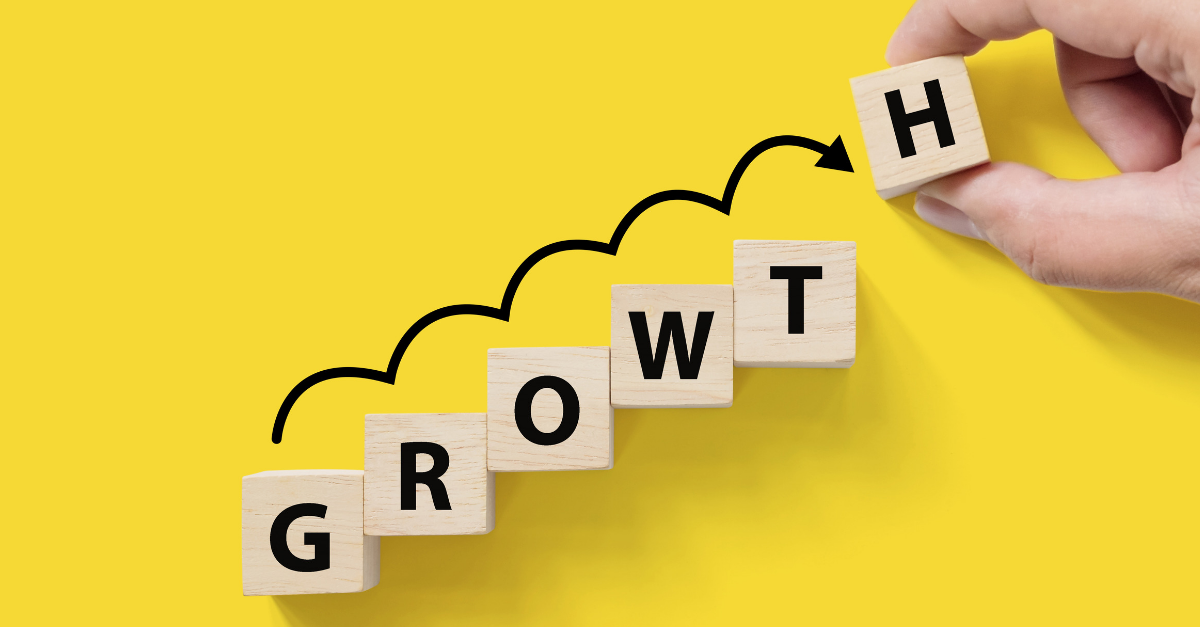 In 2018, almost half (49 per cent) of recruitment professionals surveyed in the UK Recruitment Trends Report expected their margins to stay the same. Now, as we enter 2019, we can see that pricing pressure and margin compression rank highly among operational challenges staffing professionals expect to face in 2019. With the employment rate at a record high, and with more than 9,000 new recruitment agencies set up in the last year alone, recruitment pros continue to work in challenging conditions, facing stiff competition from rivals.
So, how can your agency achieve headcount and financial growth in this tough market? In an insightful article for The Recruitment Network, recruitment finance provider Sonovate details tips for success during a squeeze. Here are some of the top pointers.
Market Your Agency
Recruiters today need to become marketers themselves, rather than seeing the marketing team as a separate department. Collaboration with others is an effective way to increase your brand's reach and expand your recruiters' networks. Not only that, but it also enables you to offer additional value-add services to your candidates and clients. Ultimately this positions you as real industry experts within your area of specialism.  
Many recruitment pros attend seminars, round tables, and webinars in order to network and develop their professional knowledge and skills. But why wait for other professionals to set these up? If you have good practices to share or industry issues to discuss, your agency can position itself as a thought leader or expert by taking the lead both on and offline. Furthermore, doing so means that clients and candidates alike can see demonstrable evidence of your market understanding.
Start by thinking about the areas of expertise you have within your agency and how you want your business to be portrayed. Then utilise what you have at your disposal to market this effectively; Social media is a great place to start! Also consider if there any industry figures you could collaborate with, for example as part of a joint webinar, at a round table discussion, or as a guest speaker?
Maximise Your Margins
While many agencies will, understandably, concentrate their efforts on increasing top-line growth, a strategy which involves addressing your agency's profit margins at multiple touch points is essential to minimise the squeeze.
Using a good CRM is an invaluable tool when it comes to improving profitability. One designed to streamline key processes such as onboarding and automate functions such as candidate marketing or lead generation will help reduce workloads, freeing up your consultants to work on value-add services which increase revenue. Make sure you're making the most of your CRM's full capacity, too. Use it to evaluate where leads came from and then concentrate your ongoing efforts on the most profitable sources.
Similarly, examine the data it holds in order to establish which of your clients have the highest value and present the greatest opportunities for growth. This way your recruiters can invest their time accordingly and rebalance their ROI.
Optimise Your Outsourcing  
Look closely at your outgoing costs to evaluate whether this outlay is resulting in an adequate return. Are you negotiating hard with your suppliers? Are they as efficient and cost effective as you need them to be? If not, it may be time to look at alternatives.
One key area for any recruitment agency to focus on is its use of job boards. They generally require significant outlay, so the ROI should be equally substantial. Are yours providing quality candidates and are they acquiring them in the most effective ways? Do you really need to advertise or do the stats from your CRM suggest you're placing more candidates from your own database? And can you work more closely with these platforms to maximise the results that you are getting?
Attract And Retain
The shortage of staff for internal vacancies is an issue affecting most agencies in the current market. As such, it's vital to have a recruitment strategy that appeals to prospective recruiters and secures the loyalty of the staff that you already have.
Sonovate recommends investing in onboarding and training, looking for potential in staff outside the framework of core competencies, creating and sustaining an attractive company culture, and hiring – and listening to – experts.
All in all, it pays to look at every detail when examining how your agency can continue to grow in a competitive market. Agencies that do will find it easier to scale their businesses and achieve the best results for their clients and candidates in 2019.
---
For insights into more 2019 top priorities for recruitment professionals, head over to the GRID!  
Subscribe to the Recruitment Blog
Subscribe for trends, tips, and insights delivered straight to your inbox.