Overcoming Staff Shortages: How Recruitment Agencies Can Fill Internal Positions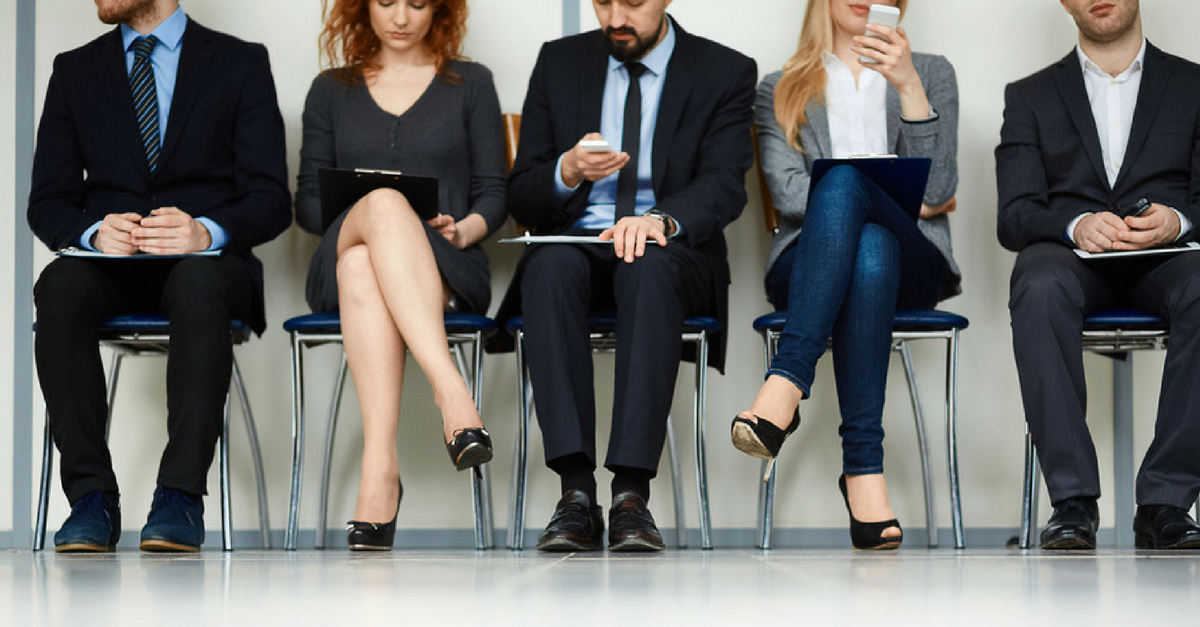 A key trending topic the new 2018 UK Recruitment Trends Report is the internal staff shortage affecting most agencies. One respondent, summarising the view of many, said that "the lack of hard-working ambitious talent wanting to join our ranks internally is the only thing slowing us down."  
Given that not having the right people on board could impact not only your future growth strategies but also your ability to service clients and candidates effectively, what can you do to attract and retain key talent for your own agency?
Present recruitment as a career path of choice
Historically, recruitment has not been viewed as an obvious career path of choice in the way that accountancy or law, for example, have. In fact, many recruiters fall into the role, rather than actively setting out to do it. As a result, very few schools or universities sell the idea of a career in recruitment to those embarking on their careers, meaning the brightest and best just aren't going to fall into your agency's lap.
Relying on the existing pool of recruiters in a skills shortage also won't cut it. Consequently, it's more important than ever for agencies looking for entry-level candidates to do more to position recruitment as the attractive career we all know it to be. Tapping into online graduate communities and creating marketing material that's tailored specifically to these undergraduates is a great place to start. The payoff is that you get to develop your own talent and grow from within.
Your employer brand
In some ways, recruitment is a victim of its own success: its continued growth means it needs an ever-increasing number of skilled recruiters to continue the upward trajectory. With so many players, there's intense competition, which means that your agency must stand out from the crowd.
Are you focusing enough time on your own employer brand and raising awareness of it through recruitment marketing? What's special about working for your agency? Are you articulating your culture? And are you getting your consultants on board with this so they're acting as advocates for your brand as well?
Motivation
Retention is just as important as talent attraction, and this is especially true in a sector known for high turnover rates. This is reflected in Deloitte and APSCo's UK Recruitment Index 2017, which revealed increasing recruiter churn over the last three years: in fact, in 2017, 26 percent of recruiters left within 12 months.
Although the industry is sometimes perceived as one where staff are primarily motivated by compensation, other things are important. Kevin Davidson, Managing Director of Ducatus Partners, summarised it well (as quoted in the 2018 UK Recruitment Trends Report mentioned earlier): "Compensation is an important aspect of attracting internal employees, but so are enabling work-life balance and supporting learning and development. In our agency's culture, people feel like they are very much a part of the team, and studies show employees who feel their employer invests in their personal and professional development are more likely to stay."
The report also found that of the key motivators, the majority of recruitment employees are hungry to learn new skills, with the most sought-after training topics being social recruiting techniques, HR and regulatory expertise, and disruptive technology training. Consequently, agencies should invest in training and development to motivate consultants and boost performance. Furthermore, the very best agencies will tailor this training to their workforce and learning styles. For example, research shows that millennials prefer computer-based training to more traditional lecture formats. Upskilling existing recruiters in this way will reduce the likelihood of them moving in order to develop and progress. And, with the latter in mind, ensure that career progression opportunities are transparent and explicit.
At a time of a skills shortage, the most successful agencies will be those which have a strategy for attracting potential recruits and that take steps to retain their existing recruiters. Is your agency in the best position to compete for internal talent?
---
Want more insight on the trends, priorities, and challenges recruitment pros say they're facing in the year ahead? Read the full report and learn more about the opportunity that lies ahead for your agency in 2018.
Subscribe to the Recruitment Blog
Subscribe for trends, tips, and insights delivered straight to your inbox.