Key Recruitment Industry Developments: A Mid-Year Review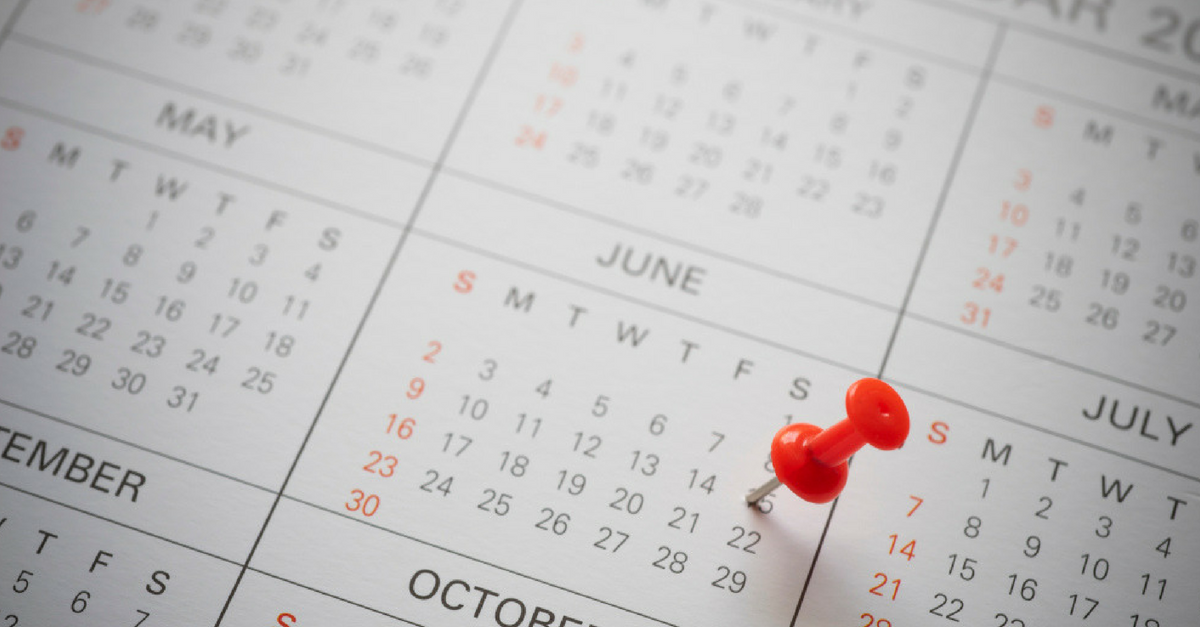 The start of any year often sees many companies make predictions about what professionals within an industry can expect from the upcoming months. Recruitment is no exception to this, and the beginning of 2018 indeed presented us with a wealth of information concerning the future of employment and hiring needs based on annual market reports. In fact, in its new 2018 Global Talent Trends Study, consulting firm Mercer reported four key workforce developments that every recruiter should be aware of in 2018. And whilst these predictions are valuable resources when developing strategies for the year ahead, we all know that the business world stands still for no man, evolving even more rapidly as new technologies are introduced.
Disruption
Unsurprisingly, the report found that companies are structuring their organisations based on how much disruption they are experiencing and anticipating. Around two-thirds (65 per cent) of those surveyed predicted at least one in five internal roles will cease to exist in the next five years. Additionally, the vast majority of companies (92 per cent) expect an organisational redesign in the next two years. The possibility of ongoing unsettlement means companies are working to incorporate agility into staffing models.
For recruiters, this means that many will need to take a more strategic advisory role, showing clients how they can make smart, versatile hires that can be rotated within the business. Candidates who demonstrate a willingness to upskill, flexibility regarding the exact nature of their role, or openness toward the potential for redeployment will be increasingly desirable for clients. It's also vital, of course, for recruiters to be aware of which roles within their area of specialism are likely to disappear in coming years and to plan strategically for this.
Flexibility
We all know the demand for flexible working arrangements is increasing. Employees are vocal about their need for arrangements permitting them greater control over work-life balance. Notably, only 6 per cent of respondents consider their organisation to be an industry leader when it comes to enabling flexibility, and just 3 per cent think this kind of working is a core part of its value proposition.
Recruiters need to help clients see that a lack of agile work arrangements can hurt businesses during a talent shortage, making them less attractive than their competitors. Ilya Bonic, President of Mercer's Career business, notes that inflexible working "hurts women and older workers disproportionally as the skills gap widens and human competencies become more important. Making sure that a diverse pool of talent can participate in the workforce at all life stages is both a business and a societal imperative." In order to secure the best chance of a successful placement, it is vital for recruiters to present clients with candidates from a diverse talent pool and provide guidance on how best to accommodate the working needs of suitable candidates. Likewise, agencies should practise what they preach and, given the internal talent shortages faced by many agencies, look at how attractive and flexible their own offerings are.
Borrowing
Talent 'borrowing' was an interesting development that the report identified. Businesses today are acutely aware of the struggle to secure workers with the right skills. In fact, 92 per cent of those surveyed expect an increase in competition for professionals. Organisations realise they must gain greater access to talent, with one in three UK companies planning to 'borrow' more temporary workers in 2018 to fill vacancies. And, with the research also indicating that 75 per cent of employees would consider working on a freelance basis, this adds weight to the evidence suggesting that the temporary and contract market is likely to continue to grow. As such, recruiters must really sell the benefits of using agency services to quickly source and deploy this increasingly hard-to-find talent. With this in mind, it might be time to consider if your agency is taking steps to demonstrate their ability to tap into a niche pool of talent on behalf of clients?
Purpose
The London Business School recently reported that most millennials will only work for purpose-driven firms. Mercer's research further supports this, identifying three-quarters (78 per cent) of respondents who feel fulfilled personally and professionally also say that their company has a strong sense of purpose. Therefore, it's vital for agencies to understand their client's culture and match that with candidates whose own values are in alignment. Equally, agencies should also reflect internally: in a year where workers are prioritising purpose, are your own recruiters are satisfied with their roles? Are you offering them ongoing training, clear career progression paths, and asking them for regular feedback on what they could be doing better?
So, with 2018 in full swing and GDPR practices well and truly underway, the midpoint of the year is an apt time to consider key developments identified in January, whether they have affected UK recruitment agencies as anticipated, and if your recruitment agency is adapting to ongoing changes to ensure candidate and client satisfaction.
---
Want to keep an eye on the latest UK recruitment trends and innovations? Keen to get advice from industry leaders on the latest and greatest recruitment practices? Engage London 2018 is just around the corner, why not register your interest and save a place today.

Subscribe to the Recruitment Blog
Subscribe for trends, tips, and insights delivered straight to your inbox.