Making Relationships Pay – It's Who They Know That Counts
Smorgasbord
Emma paced the hotel room. She was trying to expend nervous energy. She had been looking forward to this day for weeks. Until recently, excitement was not an emotion she had associated with work. Instead, she was used to hiding behind a mask of cool efficiency.
Emma flipped open her laptop and read through her notes again. She scanned through various email exchanges. She looked over comments that had been added by several colleagues, including both those in her own team who had been involved in the development of this new business referral and partners in other agencies who were part of the same group.
She marvelled at the one stop shop now available to her: a smorgasbord of information and insight held in a single place.
Perspective changed
Twelve months previously, Emma had been in this same city witnessing months of work come to nothing. It had been the consequence of unwitting internal competition, poor communication, and cross-purposes. Thankfully, however, these failures had catalysed her agency's recent success.
Drawing on the lessons she'd learned, Emma had been instrumental in overhauling her agency's approach to managing relationships. Working with colleagues in the agency's network, Emma's team had gone back to basics. Together, the group redefined both process and working practice, and also found a technology partner in Bullhorn that could meet the agency's CRM needs.
Emma's current situation, ticking off the minutes in her hotel room before an important meeting with a potential new client, was testament to the transformation that had been put into effect. The ownership of new business referrals was much clearer now. So too the recording, sharing, and retrieval of relevant information about new prospects.
This fast-approaching meeting was a good case in point. As New Business Director, it was important that Emma walked the walk. She had to inspire the actions of others through her own behaviour. At the centre of the business changes the agency had implemented was the need to focus on the process and let the results take care of themselves.
Network surfing
Emma had started concentrating more and more on the quality of the relationships she established with new clients. She moved beyond the simply transactional relationships, trying to connect with them on a human level that extended beyond business.
She found that the discovery of shared interests, shared educational backgrounds, and shared experience could open so many doors. Relationships and the trust they engendered were the currency of the networked world. One relationship invariably led to another. Emma realised that it was not so much who you knew as who they knew. Connections were established and introductions were made, either in person or via social platforms.
It was how she had been introduced to the business executive she was about to meet today. They had not yet met in person, but had already established a cordial relationship online, founded in part on a shared interest with their mutual acquaintance that had nothing to do with work. The ice was already broken. It was going to be like meeting someone mid-conversation.
Emma headed for the door, eager to learn how she could provide services to a new client and equally keen to develop a new friendship.
Interested in knowing more? Start a Conversation
Only 45% of marketing and advertising agencies are using CRM systems, despite the fact that these service-oriented businesses could benefit tremendously from client intelligence and relationship nurture. Why is there a reluctance to adopt CRM technologies at some agencies, and how can marketing and advertising professionals circumvent this institutional hesitation and ensure widespread adoption and productivity?
Read our whitepaper to find out more. Download Whitepaper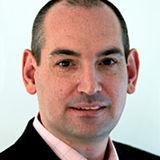 r.young@bullhorn.com | Twitter | LinkedIn
Richard helped introduce CRM to the UK back in the '90s. With this wealth of knowledge, Richard helps organizations with their CRM and sales management processes in a practical and efficient manner.
Subscribe to the Recruitment Blog
Subscribe for trends, tips, and insights delivered straight to your inbox.