The Top Recruitment Trends for 2017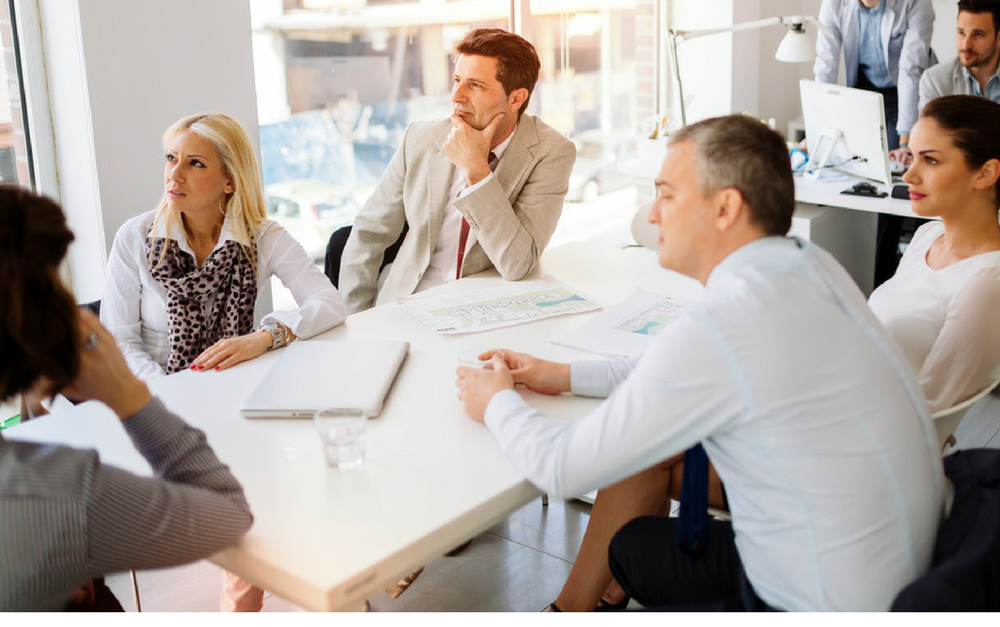 What trends are shaping the recruitment industry in 2017? What do recruitment agencies see as top priorities? Opportunities? Obstacles? For the seventh consecutive year, we asked and you answered: More than 1,440 recruitment professionals worldwide, from agencies of all sizes operating in all sectors, weighed in with thoughts on the current recruitment landscape. 
In the UK specifically, more than 400 respondents provided insight on what's affecting their agencies in 2017. They shared their outlook on future performance and revenue outlook, top priorities and challenges for 2017, Brexit's impact on KPI's, candidate and client engagement, and much more!
Here are just a few of the many key takeaways from the 2017 UK Recruitment Trends Report: Above and Beyond Business as Usual. Get your copy of the full report here.
Bring It on, 2017!

2016 was a good year for recruitment agencies. More than 90 percent of respondents surveyed at the end of 2016 expected to meet or exceed their revenue goals by the end of the year. 52 percent expected to exceed them, 39 percent expected to meet them, and only nine percent prepared for a shortfall.
A strong 2016 has paved the way for huge expectations in 2017. Eighty-six percent expect some revenue growth and 23 percent expect revenue growth of more than 25 percent. Hiring needs are expected to increase, according to 75 percent of respondents.
What do recruitment leaders predict will lead to these gains? Seventy-six percent of respondents expect to generate a majority of revenue from existing clients, 75 percent predict hiring needs to increase, and about half project billable hours to increase.
Financial Priorities Take Precedent
Like most years, recruitment agencies have their plates full in 2017. Between technology adoption, candidate and client engagement, and ambitious revenue goals, recruitment agencies aren't lacking options when it comes to allocating their resources. With finite time and money, agencies must choose wisely, or risk falling behind the competition.
Which priorities stand out? Increasing profitability tops the list of recruitment priorities for 2017, ranked by 65 percent as a primary goal. Rounding out the top three are improving management of client/candidate relationships (42 percent) and driving top-line revenue growth (41 percent).
What are agencies least concerned with accomplishing in 2017? Moving to VMS ranked as the lowest priority, with 34 percent ranking it in the bottom three. Although moving to VMS is a low priority for agencies in 2017, nearly three-quarters are currently driving some portion of their jobs through VMS systems. Those already operating in that environment need to capitalise on every opportunity to squeeze out operational efficiencies and profits.
Obstacles to Success Are Everywhere You Look
Recruitment leaders may have high hopes for 2017, but that doesn't mean they think it'll be an easy year. A number of disruptions and challenges stand in the way of agencies looking to improve revenue and profitability. The agencies that are best able to anticipate and rise above these challenges stand the best chance of meeting lofty expectations for the year.
The talent shortage is the most cited obstacle for 2017. More than 70 percent of all respondents rank it as a top three challenge, followed by economic uncertainty (67 percent) and pricing pressures (58 percent).
The shadow of Brexit leads the list of global and macroeconomic concerns. Seventy percent of respondents report being somewhat or very concerned about Brexit's impact. Thirty-one percent are less confident about the industry outlook after Brexit, and 28 percent anticipate negative business implications from UK government policies. In particular, more than half of respondents (53 percent) expect a negative impact on their business if there are greater restrictions on the movement of labour.
Technology Will Separate the Contenders From the Pretenders
Throughout the survey, respondents stressed the importance of savvy technology adoption. "Leveraging technology to improve business operations" came in as the number four challenge for recruitment agencies. Given the emphasis on technology utilisation, it's not surprising that technology adoption is high for Recruitment Customer Relationship Management (CRM) systems: 78 percent use one to track candidate activity and 68 percent to manage sales.
There's still room for growth when it comes to technology adoption, however. Agencies aren't taking full advantage of one of the best sources of qualified talent—their existing candidate database. Almost a third of UK agencies (31 percent) make fewer than 25 percent of their total placements from candidates already in their ATS or CRM.
The most innovative and aggressive agencies stride towards success through greater operational efficiency, client retention, candidate engagement, and pure hard work and grit. In other words, they're going above and beyond business as usual, and the findings of this year's report highlight exactly how they're doing it.
Want more insight on the trends, priorities, and challenges recruitment pros say they face in the year ahead? Read the full report and learn more about the opportunity that lies ahead for agencies in 2017.

Subscribe to the Recruitment Blog
Subscribe for trends, tips, and insights delivered straight to your inbox.