Smart Technology: What Does It Mean For Your Agency?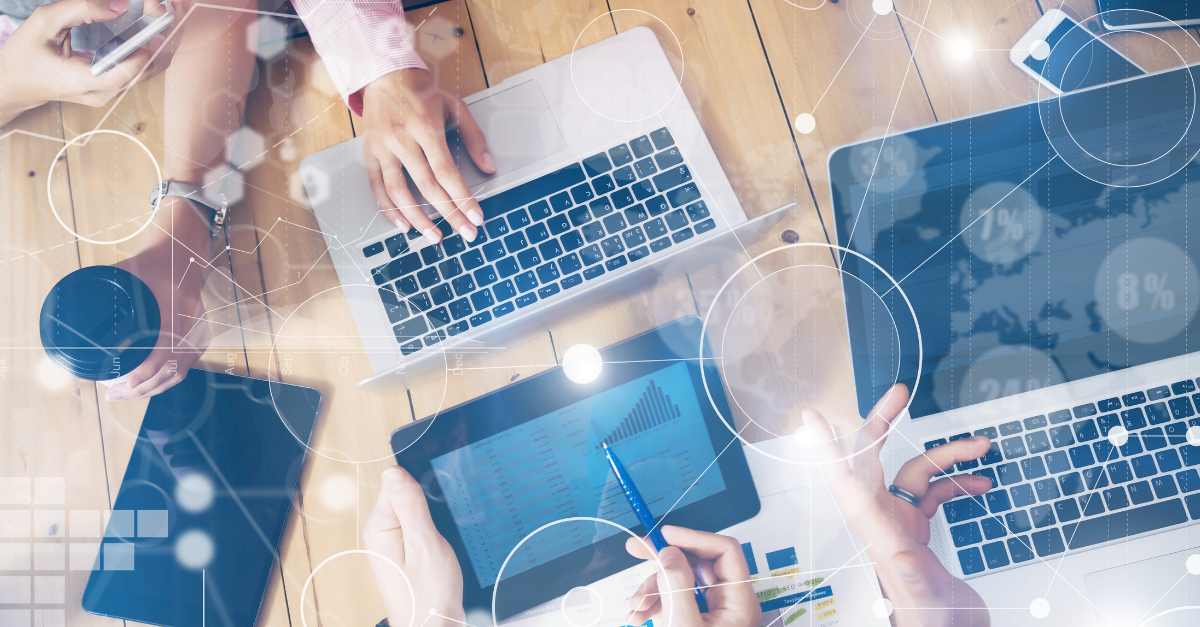 There's no doubt about it, technical innovation is changing the hiring process as we know it. A myriad of tech is now available to maximise efficiency; ranging from centralised and transparent data systems, to analytics programmes that assess information to make talent predictions. Of course, we can't forget the likes of robotic automation, designed to carry out routine administrative tasks. But, while everyone seems to be talking about tech, how effectively are businesses and recruiters using it? A new report from talent acquisition firm Randstad Sourceright, which surveyed more than 800 business leaders, reveals all.
Integrating smart technology
As part of the research, UK employers were asked which top four tasks they would like to see mostly handled by automation in the future. The most popular answer was the tracking of HR data and metrics, with 58 per cent of respondents choosing this as a top priority, followed by the creation and management of HR analytics (52 per cent). In joint third place, with 45 per cent, were the initial screening of candidates and the management of new hire onboarding.
In comparison, when asked about the specific tasks that they would rather humans carried out, 39 per cent of the employers surveyed opted for the selection of candidates through video interviews. A further 31 per cent felt that talent engagement and management of communities needed a more human touch, and 28 per cent preferred a person to carry out the initial screening of candidates.
Additionally, respondents were asked how they expected smart technologies to impact talent and the results certainly paint a positive picture. Seventy-eight per cent said it will open up new opportunities for organisations like theirs, and 76 per cent said they believed tech will free employees up to do more advanced work, compared to 68 per cent of respondents globally. A further 64 per cent said that it will positively impact the candidate experience and a similar number (66 per cent) felt that the recruitment process would become more efficient.
Capitalising on the tech revolution
For recruiters, the evolution of smart technology and automation hasn't created the level of fear that many initially believed it would. Just as the launch of LinkedIn failed to kill off agencies, the likes of AI and digital innovation won't remove the need for the human element of recruiting. In fact, if anything, these developments are creating more opportunities for recruiters.
Much of the smart tech being utilised is designed to improve efficiencies and act as an enabler for human staff. For recruiters, the ability to automate mundane tasks such as interview scheduling and data-sifting frees up the time of the entire team, allowing greater investment in building high-value relationships – something tech simply cannot do.
If we consider the results of Randstad's research, agencies also have the added benefit of driving success with clients struggling to stay ahead of developments. According to the report, while the UK ranks highly for tech readiness, it has slipped from first place globally in 2017 to second place in 2018. In terms of tech adoption, the country is again being overtaken in the rankings, dropping from second place in 2017 to third place in 2018.
Given that so many respondents were positive about the benefits tech can deliver to their recruitment processes, the lower-than-expected levels of tech adoption suggests a number of organisations are still grappling with how best to use existing technology. And it's here that agencies can provide the added value.
The fact is, much of this tech implementation is best managed by agencies or introduced with their guidance, as ultimately they're the ones utilising it most. For a recruiter, the ability to demonstrate to a potential client how the tech your firm invested in delivers better value to the end hirer (and a more positive candidate experience) will improve your chances of winning an account and position you as a strategic partner.
Recruitment is undeniably a profession requiring a careful mix of technology and the human touch. Without the former, processes can be slow and inefficient, and without the latter, the experience for clients and candidates might seem overly mechanical and impersonal. The most successful agencies will be those that strike the right balance.
---
---
Want to keep abrest of the latest recruitment tech trends and insights? Why not join us at Engage London, one of the largest events for recruitment professionals! Learn more about Engage London 2019.
Subscribe to the Recruitment Blog
Subscribe for trends, tips, and insights delivered straight to your inbox.