The power of personalisation: Tailoring your application process for individual applicants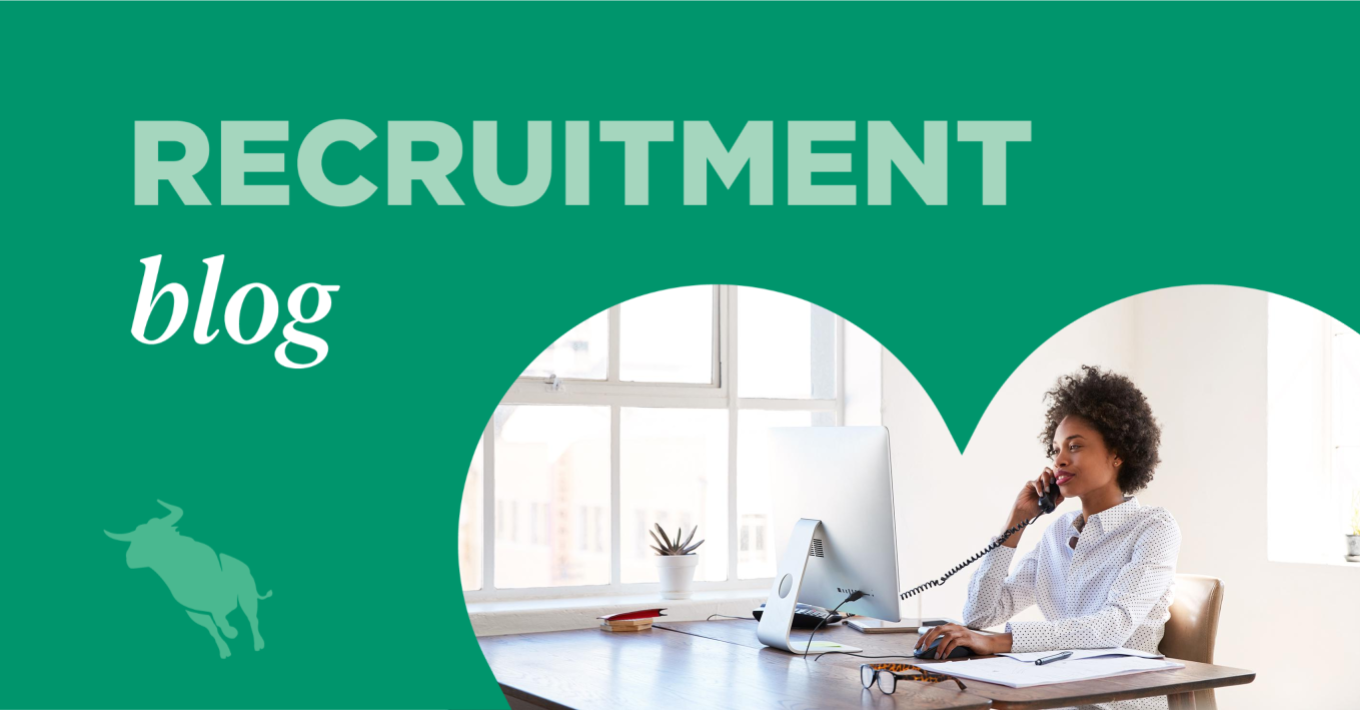 Imagine a job application process that's tailored to the individual needs and preferences of your applicants. This is the power of personalisation — and it can be a game-changer for your recruitment process.
Ready to stand out from the competition? Customising your application process could be the answer. Let's explore the power of personalisation and unpack strategies for creating your best candidate experience yet.
The benefits of personalisation
Would your application process stand out from any other? Chances are, it looks pretty similar to most of your competitors. Application processes are often impersonal and inefficient, with little consideration for the unique needs of each candidate. And while a one-size-fits-all approach may seem a quick, easy option, it can leave applicants feeling disengaged and uninterested. You're then likely to experience a higher drop-off rate – or, even worse, poor-quality candidates making it through the hiring process. 
But take the time to personalise your application process, and you'll reap the rewards. Personalisation benefits employers and applicants alike. As an employer, you can tailor your messaging and speak directly to your ideal candidate pool. You can better focus on individuals' skills and qualifications and remove bias by omitting info like gender, age, etc. You'll also engage applicants and attract more top talent, identifying the best candidates quicker and more efficiently.
For applicants, personalisation means an enjoyable and efficient experience; they're interacting with a company that understands their individual needs rather than being subjected to a generic recruitment process. It's a great way to ensure candidates feel welcome and valued from the very first point of contact with your business.
"If your process is one size fits all, it's time for an update. If done well, personalisation can revolutionise your recruitment." – Robert Zammit, Senior Director of Global Talent Acquisition, Bullhorn
Where do you start when it comes to personalisation? Here are just a few of our recommendations.
Analyse your candidate pool
To start customising your recruitment process, you need to analyse your candidate pool. Consider the skill sets you need and the personality traits that suit the company culture. Leverage your data to understand where potential applicants are coming from, their skill sets, interests, motivations, etc. Once you're armed with this knowledge, it's time to craft an approach that caters to their different needs.
Create a personalised application journey
Now, you can start tailoring your recruitment process for each candidate based on specific job roles or departments. This could involve generating customised questions or tasks, making small changes like altering language and phrasing based on experience level, or providing different forms of communication depending on preferences (e.g., video interviews instead of phone calls or face-to-face). 
Additionally, when interviewing, make sure you customise interview questions based on applicants' backgrounds and the role you're hiring for. There's no one-size-fits-all when it comes to interviews.
You can even get creative and incorporate more interactive elements into your application process, like quizzes or assessments, to gain insights into abilities and skill sets – the possibilities are endless.
Integrate tech, data, and AI
Technology has opened all kinds of opportunities for personalisation. From AI-driven chatbots that respond quickly at every stage of the journey to algorithms that tailor job recommendations for candidates to time-saving filters for employers that remove ineligible applications, if you're not making the most of tech and data within your recruiting, you're missing out.
Customise forms and assessments
Want to create a truly tailored experience? Why not look at customising forms and assessments based on individual preferences? For instance, gender-neutral language use is critical in job descriptions and forms if you want to attract a wide range of diverse candidates. Additionally, providing messages that align with and refer to a candidate's current stage in the recruitment process is better than sending out generic emails in bulk. 
Have you considered offering alternative application methods? Allowing applicants to apply via social media, for example, uncovers further opportunities for reaching and persuading even more candidates to apply.
Incorporate feedback from successful employees
As an employer, it's important to collect feedback from employees who've gone through your application process. Use your employees' experiences – good and bad – as a basis for designing future processes. 
You can also ask unsuccessful candidates for feedback on the process. Be aware that their perception may be influenced by your decision not to take them forward on this occasion, but don't be afraid to ask for insight. It can help you understand where to improve.
"Personalising the process starts with attracting relevant candidates and ensuring their data is captured accurately. With this foundation, the opportunities are endless." – Martin Bramall, Chief Growth Officer, idibu
Real-world examples of personalisation in action
Want some inspiration for personalising your own application process? Here are just some examples of organisations leading the way.
McDonald's "Snaplications"
Snaplications was a great example of recruitment innovation by McDonald's. The fast-food giant successfully reached their target audience of youngsters entering the workplace by inviting them to submit a 10-second SnapChat video application using a McDonald's branded filter. 
In the first 24 hours of launching the campaign, McDonald's was reported to have received in the region of 3,000 Snaplications – four times higher than previous methods brought in over a week! Within the first two days, the brand had made its first hire — and many more followed in the weeks after, with an impressive 15% of applicants reaching the final recruitment stages.
This ground-breaking approach reached an estimated 304 million people in three days, leading to Snaplications becoming a permanent application method at McDonald's in some countries.
McKinsey's problem-solving game 
The well-known consulting firm McKinsey & Company is keen to hire staff with strong problem-solving skills, so they've come up with a pioneering digital assessment game. 
The game tests a candidate's problem-solving abilities. Not only does it allow McKinsey to identify stand-out candidates who will be a great addition to their team, it encourages applications through a fun, interactive process for candidates.
Menlo Innovations' auditions
Software development company Menlo Innovations is certainly living up to its name when it comes to recruiting. 
Stepping away from more traditional routes to hiring, Menlo hosts 'mass auditions' throughout the year. At the auditions, candidates are paired up and asked to complete a task that reflects the company's working style.
Menlo Innovations is heavily focused on teamwork and collaboration. So, interestingly, the aim of the exercise is for candidates to ensure their partner reaches the next stage of the process. Assessors discuss applicants' performances before deciding whether to progress them to the next stage.
Slack's DE&I focus
The messaging app Slack is renowned for its dedication to diversity and inclusion and to hiring employees from a wide range of backgrounds. 
For them, the main priority when hiring is to ensure their commitment to inclusion is clear from the outset. Slack takes great consideration when writing and reworking job descriptions, incorporating inclusive phrases like "build relationships" and "care deeply." They also provide candidates with options to perform assessments onsite or remotely, offering a fair process for everyone regardless of their location, personal commitments, or preferences.
"Many companies have a wealth of employer branding content and assets that could be used to personalise the recruitment process for candidates. What usually stands between those who do and those who don't is their tech stack." – Robert Zammit, Senior Director of Global Talent Acquisition, Bullhorn
Overcoming challenges and ethical considerations
From ensuring fairness and avoiding bias to personal data protection and privacy, there are a few challenges and ethical considerations when it comes to personalising your application process.  
Firstly, think about any potential legal implications when it comes to personalisation. If you're using automated systems or AI in selection decisions, you may need to comply with regulations like the General Data Protection Regulation (GDPR). It's always a good idea to check with a legal professional before implementing any new processes or tech.
To ensure a fair and impartial process for all applicants, consider best practices like anonymising applications so recruiters can't see names or other identifying information until after the initial screening. And what about using blind hiring techniques? Could you use skills tests instead of CVs during recruiting so you're not influenced by irrelevant factors such as an applicant's name or age?
It's clear to see there are many benefits to personalising your application process — for both employers and applicants. Can you afford not to stand out from the crowd and offer a truly unique and positive candidate experience that accurately reflects the hiring company – and brings you more high-quality applications that take your organisation from strength to strength?
idibu and Bullhorn are the perfect pairing for personalised candidate engagement. Linking seamlessly, the two platforms deliver accurate data that can be managed into personalised workflows that will take your recruitment process to the next level.
Subscribe to the Recruitment Blog
Subscribe for trends, tips, and insights delivered straight to your inbox.