The Top 6 Benefits of CRM for Consultants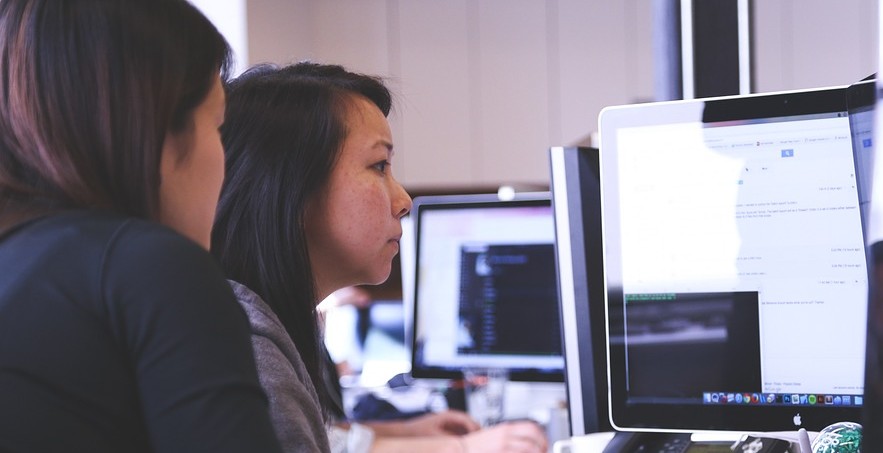 Originally, CRM software was designed to help businesses build relationships and manage contacts across their many clients and prospects. This is, after all, exactly what the name suggests. Over time, however, CRM software evolved into more than just a simple contact database. Today, CRM systems are robust, full-featured solutions with many benefits that stretch far beyond a company's day-to-day operations. Modern CRM software is no longer limited to managing connections. Nor is it solely about boosting sales. While it does offer these many benefits, the leading CRM software now helps professionals save time, money, and headaches – especially for those in the consulting field.
Let's take a look at some of the key benefits of CRM for consultants.
Saves You Time – A common misconception surrounding CRM is that it is tedious software, requiring a lot of data input and giving little benefits in return. In some cases, this might be true. The leading platforms today, however, are automated, integrated, and user-friendly CRM systems that automate many onerous tasks for you.
With the right CRM system, you no longer have to expend time on manual activities that don't generate revenue. As a consultant, you cannot afford to spend large quantities of time on mundane tasks such as data entry, project management, and team updates. You have clients to meet with, prospects to talk to, and relationships to build. Your CRM system should capture all interactions across your entire team and allow you to focus on what matters most: growing your business. By automating administrative tasks, marketing campaigns, and even lead follow-ups, your CRM can reduce wasted time and increase efficiencies within your consulting firm.
Saves You Money – Whether you are part of an independent practice, a small consulting firm, or a larger agency, it is important to choose a CRM system that saves you money. This doesn't always mean finding the cheapest CRM or even a "free" option. This means implementing a CRM that will reduce costs and improve ROI in the long run.
Free CRM systems can be tempting, but they are usually accompanied by many hidden fees. Additionally, they are not always comprehensive, lasting solutions. Typically, most cheap CRM options will require you to purchase more expensive software down the road. A comprehensive CRM system, however, offers you a range of tools right away. The best CRM for you will be a system that is flexible and customizable for an affordable price.
Improves Marketing Campaigns – CRM software not only allows you to nurture relationships with current clients, but it also helps you to reach prospective clients. You no longer have to use a mass marketing approach and rely on one email blast to a single uncategorized contact list. With integrated CRM, you can actually tailor your marketing campaigns to specific audiences, interest groups, and targets by customizing dates and recipient lists.
In fact, CRM software now allows you to fine-tune your marketing efforts by giving you visibility into your campaign's success. The right CRM will provide you with ample reports that outline bounce rate, open rate, click-through rate, opt-outs, spam, and more, giving you a clearer picture into your marketing efforts. CRM Outlook integration gives you actionable insights to improve your efforts so that you are no longer left in the dark regarding your email marketing campaigns.
Provides Actionable Insights – The right CRM software will give you complete visibility into marketing efforts, project statuses, client accounts, and relationships that need action. It will also allow you to evaluate the entirety of your sales pipeline so that you can determine what is working and what is not. Do you have a team member who is more productive than others? Is there a point where leads seem to consistently drop off? A CRM can give you powerful insights like these, helping you to enhance your overall consulting strategy.
Strengthens Communication – Every day, clients interact with your consulting team. Every day, your team strives to build meaningful relationships with these clients. But does your team know who has already spoken with who? Does your company already have established relationships with these clients? When was the last time your consultants touched base with a client?
With the right consulting CRM, your team can significantly strengthen collaboration. By storing all contacts and updates in one database, your team will always know which clients need action and which clients have been handled. With a cloud-based CRM, your team can maintain accurate visibility into the larger picture, improve project management, and ultimately drive better client engagement across multiple departments.
Enhances the Customer Experience – CRM does not just benefit your inside operations. It actually enhances the way your clients and prospects do business with you as well.
Today, clients expect a streamlined experience. They expect you to know their needs and to meet them efficiently without putting them on hold. That is where CRM can help. CRM software can help you quickly identify a client and where its point of contact last left off with your team. By being efficient and attentive, you can deliver excellent customer service, improve retention, and increase client satisfaction with the proper CRM by your side.
Subscribe to the Recruitment Blog
Subscribe for trends, tips, and insights delivered straight to your inbox.