Understanding 2018 Recruitment Trends: Transforming Your Process and Practices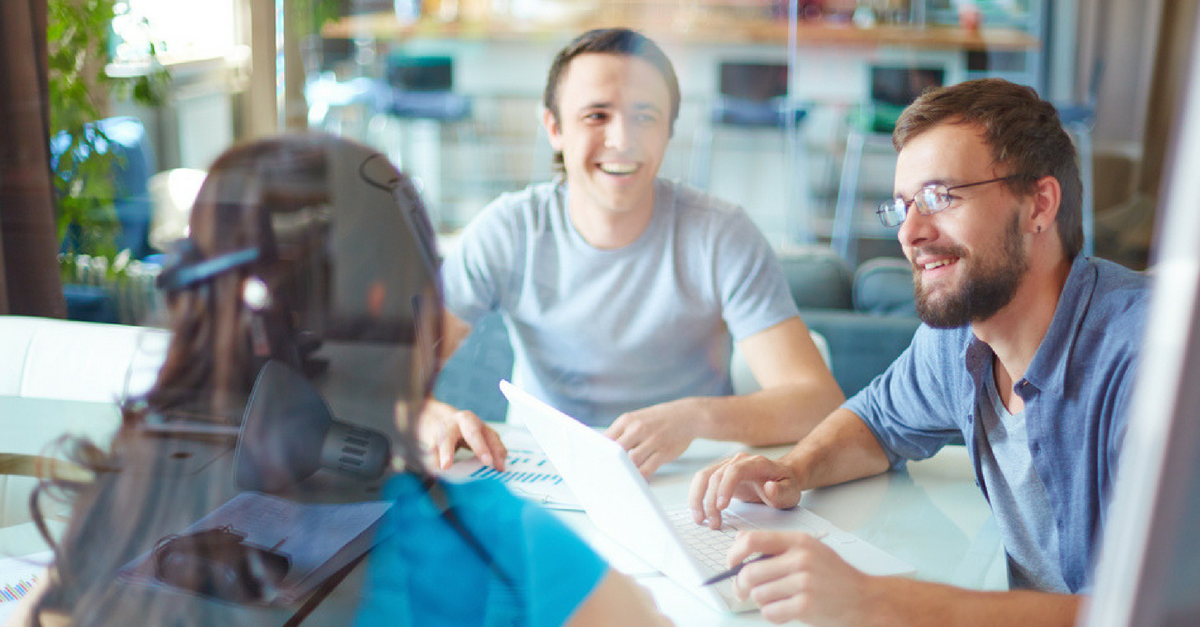 Over the past few weeks, we've been examining the key developments and top trends transforming recruitment processes and practises in 2018. This is the last in our three-part series of articles highlighting the trends that agencies will need to keep abreast of. Did you miss the first two? No problem, you can catch up with part one and part two, and read on to learn more about how the gig economy, hyper-personalisation of sourcing, and innovating procedures is impacting recruitment today.
G – Gig economy
Thought leader Ann Swain (CEO of APSCo, leading body for professional recruitment firms) recently offered some interesting insights into how working patterns have evolved. She notes that traditional models have segmented into many different engagement types: from contingent to contract, temporary, and freelance, people are opting for alternative ways of working. A flexible workforce is the future. In fact, according to 65 per cent of hiring managers, the gig economy is quickly becoming the 'new normal'.
We can see developments in the technology candidates are using that reflects this new norm. Freelance and gig platforms like Upwork and Shiftgig are increasing in popularity and could prove useful for recruiters. According to the 2018 UK Recruitment Trends Report, 28 per cent of agencies feel that disruptive digital recruitment platforms for temporary and contract work could offer a low-cost source of talent that could be leveraged.
Ann further highlighted that gig work is underpinned by an increasing degree of sociability, likening it to the pre-industrial revolution culture of "group work". This evolution has also led to more project-based work, meaning that candidates will use your recruitment services more repeatedly.
H – Hyper-personalisation of sourcing
New artificial intelligence and social media technology makes segmenting candidate pools easier and more efficient. If you want to target individuals attending a professional networking event who live in a certain geographical area and who are working within a specific industry, guess what—the tech exists.
What does this mean for the recruitment industry? In short, hyper-personalised communication. In 2018, agencies will see an increase in strategies that'll make it easier to find specific candidates, and personalise interactions with them. Twelve percent of forward-thinking recruiters identify social media platforms like LinkedIn, Twitter, and Facebook, as their number one channel for candidate sourcing, according to the 2018 UK Recruitment Trends Report. A further 44 percent of professionals rank these channels in their top three sources for candidates.
Is your agency utilising social media effectively? Using the services of a social media professional who knows how to tailor this technology specifically to your advantage could help you improve hyper-personalisation of communication with your candidates. It's vital for recruiters to stay abreast of these latest developments, including understanding the preferred platforms your target candidate pools use.
I – Innovate interviews
Are you familiar with the phrase, "out with the old, in with the new"? Interview innovation has been an ongoing trend in recruitment for some time now. The 2018 UK Recruitment Trends Report highlights video interviewing as an emerging trend many recruiters are now adopting.
Employers continue to move away from traditional methods like panel interviews or structured one-on-ones. Why? Well, traditional interviews offer limited opportunity to assess soft skills and identify weaknesses. Instead, we can see a shift toward processes including soft skills assessments, job auditions, virtual reality assessments, and video interviews.
As a recruiter, making sure you're aware of alternative interview options is important, especially if you want employers to trust you with assessing candidates on their behalf. Innovating your interview processes is a must in 2018 and professionals agree. Forty-nine per cent of respondents from LinkedIn's 2018 Global Recruiting Trends report, deem innovating interview processes as 'very' or 'extremely' important to the future of hiring. Consider investing in new technology to stay ahead of the curve and uphold a strong position when advising clients on the best talent sourcing tools.
If this series has taught us anything, it's that 2018 is a time for dynamic changes to the recruitment industry. From the adoption of disruptive new AI technologies discussed in part one, to the move toward diversifying workforces explored in part two, agencies must take steps to prepare themselves to embrace more strategic and personalised approaches to talent management. Recruitment businesses that keep pace with emerging trends in 2018 can capitalise on these changes and cement their reputations as recruiters that truly understand the market.
---
Update: The 2019 Global Recruitment Insights and Data Report is out now! Check it out here or read some of the highlights here.
Subscribe to the Recruitment Blog
Subscribe for trends, tips, and insights delivered straight to your inbox.