What Does Your Application and Interview Process Say About Your Business?: A Summer Intern's Perspective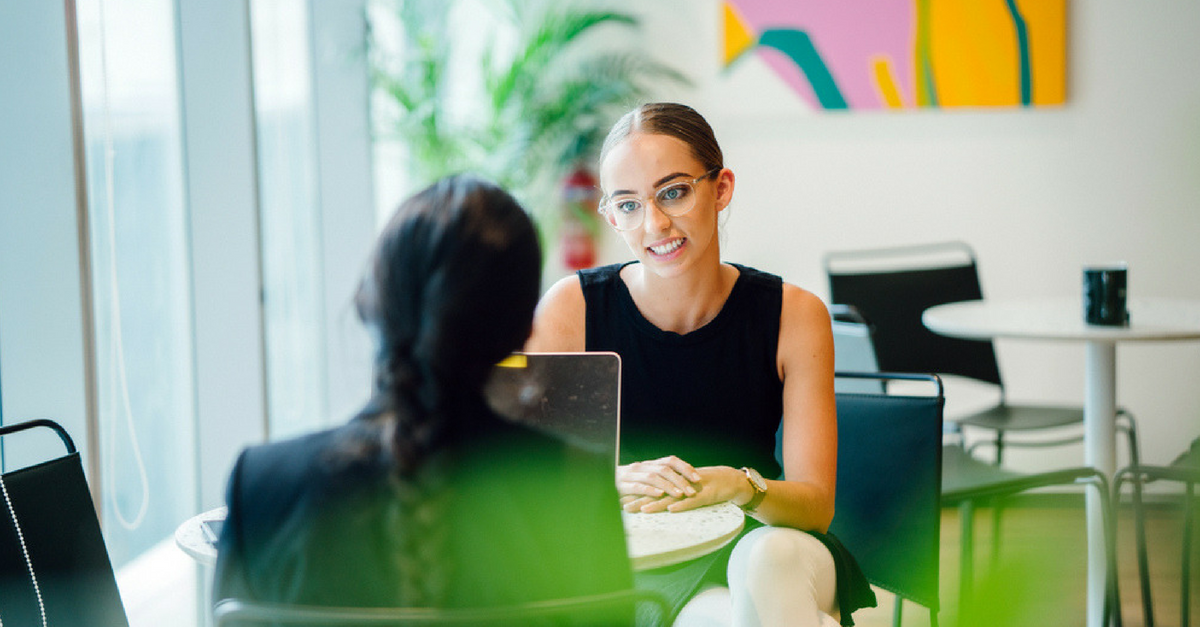 In an increasingly candidate-led market, ensuring a great candidate experience is vital in establishing a brilliant brand reputation for your business. But have you stopped to consider the impression your recruitment processes might be creating for your organisation? In this blog series, one of our fantastic summer interns will reflect on her own experience going through the hiring process. This week, we look at the part of the process responsible for many first impressions, the application and interview stages.

The benefits of internships are well-advertised—for both the interns themselves and those that employ them—but what insights can we take away from the process? I'm currently in my second year studying Business Management with Marketing at Royal Holloway, University of London, interning for the summer with Bullhorn. Having nearly completed my program I thought it'd be a perfect time to reflect on the key takeaway points and what values to look for when applying.
Securing an internship isn't easy. It is a highly competitive world, with many other students who are equally talented and deserving. It's a process made even more difficult when you consider that aged 19-21, few applicants will know exactly what they want to be, what they want to do, or how to go about getting there! Especially if— like me—you come from a family with few connections to the corporate world. It can be a real struggle to find the first stepping stone into the future world of full-time work. That's why it was so important to me for the company I applied for to provide an informative, supportive, and straightforward application and interview process.
When I first researched Bullhorn, I found several reviews on Glassdoor raving about the company's culture and about the progress you can make there. This was great to see because a company's culture and the ability to grow within a company were the two most important factors for me. Once I had decided to apply, I soon noticed more and more reasons as to why I wanted to intern at Bullhorn.
Firstly, the Talent Acquisition team were fantastic at keeping me informed on the progression of my application—something small but significant to my experience as a candidate.  They were very proactive about sharing information like pay. As a student, I would have felt uneasy about asking these questions, so it was great that they were attentive to the questions I might have had but not voiced. Talent Acquisition also provided advice and help when prepping, even if I didn't ask for it. The time taken to keep me in the loop, clear communication as to expectations, and willingness to understand that it would be my first corporate job, left my initial impressions of Bullhorn as a company that cared about their candidates.
It also became clear as we proceeded that the interview stages of an application process could reveal a lot about a company and their culture too.  Interviews can be nerve-wracking—even for the most seasoned professionals—but I was immediately put at ease with a simple icebreaker from my (now) manager. Treating me as a person and not just another CV in the pile helped me to relax. This allowed me to demonstrate why I would be perfect for the company without feeling anxious. How you treat a candidate in an interview can be a reflection of how your company will treat them at work.
As a first-time applicant in the corporate world, I was surprised to find how much the process informed me about the company and reflected their own internal culture. If a company really wants the best employee for the job then they have to treat those applicants as if they are the best. It can be off-putting to not receive feedback or support from a company in the initial stages and I believe that the positive way I was treated at Bullhorn pushed me more to want the internship and to try to prove myself more at each stage. In the next article, I will be considering how a great application process needs to be followed by equally fantastic onboarding and working environments.
---
If you're keen to learn more about how you can utilise your recruitment resources to better attract and engage candidates why not check out our Candidate Engagement Toolkit?

Subscribe to the Recruitment Blog
Subscribe for trends, tips, and insights delivered straight to your inbox.