3 Ways to Accelerate User Adoption With Integrated Communications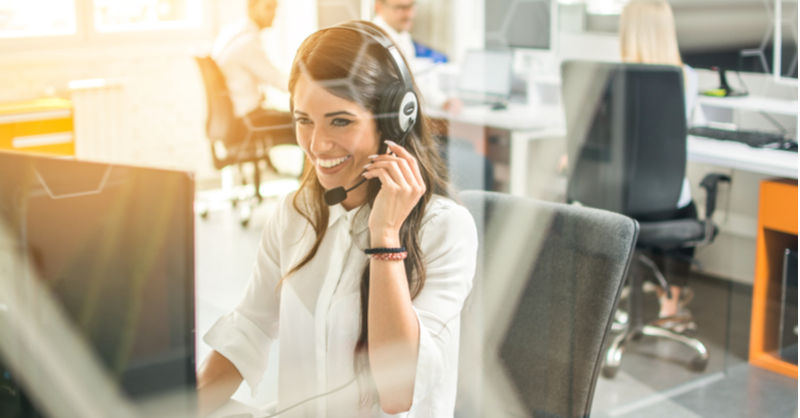 Help employees embrace new technology by simplifying the tools they use every day.
Adoption of new technology is critical for user productivity and valuable data collection for your business. By having the tools your teams use every day run as one platform, user adoption increases dramatically and none of the data leaks from the system. 
First, find a software ecosystem that fits your business. Choosing the right ATS/CRM is important because it should support the integrations your team needs to reach full productivity. As your business grows and your team evolves, it's important to have a unified system for everyone to use. Next, make sure all business systems and add-ons integrate properly with the system you have invested in. 
Integrated communications are a vital piece of the tech stack. Building out your tech stack by updating communications technology will benefit both sales and recruitment teams alike. 
Here are three ways CloudCall can accelerate user adoption:
Inbound screen notifications automatically bring the user directly into Bullhorn. With an integrated communications tool such as

CloudCall

, even if you are logged out of Bullhorn and you get a call from a contact,

CloudCall

will prompt you to log in to Bullhorn. This advanced feature can increase adoption by prompting Bullhorn users to log into the system every time they have an incoming call. 

"We chose [CloudCall] for the recording popping. The ability to accept incoming calls and show the candidate or the contact, already in the system, with an automatic login and forwarding of actions into the system." – Phil Ellingham, Independent IT Contractor, Experis

Click to start a call, in Bullhorn or on any web site, and automatically start taking notes in Bullhorn. Make calls faster without wasting time by manually dialing every new contact. 


Allow users to call and send or receive text messages directly from Bullhorn contacts on their mobile device – keeping all the information in Bullhorn wherever they work. With a mobile application such as

CloudCallGo! for Bullhorn

, users can reach their work contacts without using their personal phone number. 
With increased user adoption, business leaders and managers can turn business data into valuable insights that drive decision-making and business strategy. With CloudCall for Bullhorn, recruiters can fly through tasks while focusing on having better conversations with clients and candidates. 
Want to discover the benefits of integrated communications? Book a live demo with CloudCall. 
Subscribe to the Customer Blog
Subscribe for trends, tips, and insights delivered straight to your inbox.