How to Take Automation to the Next Level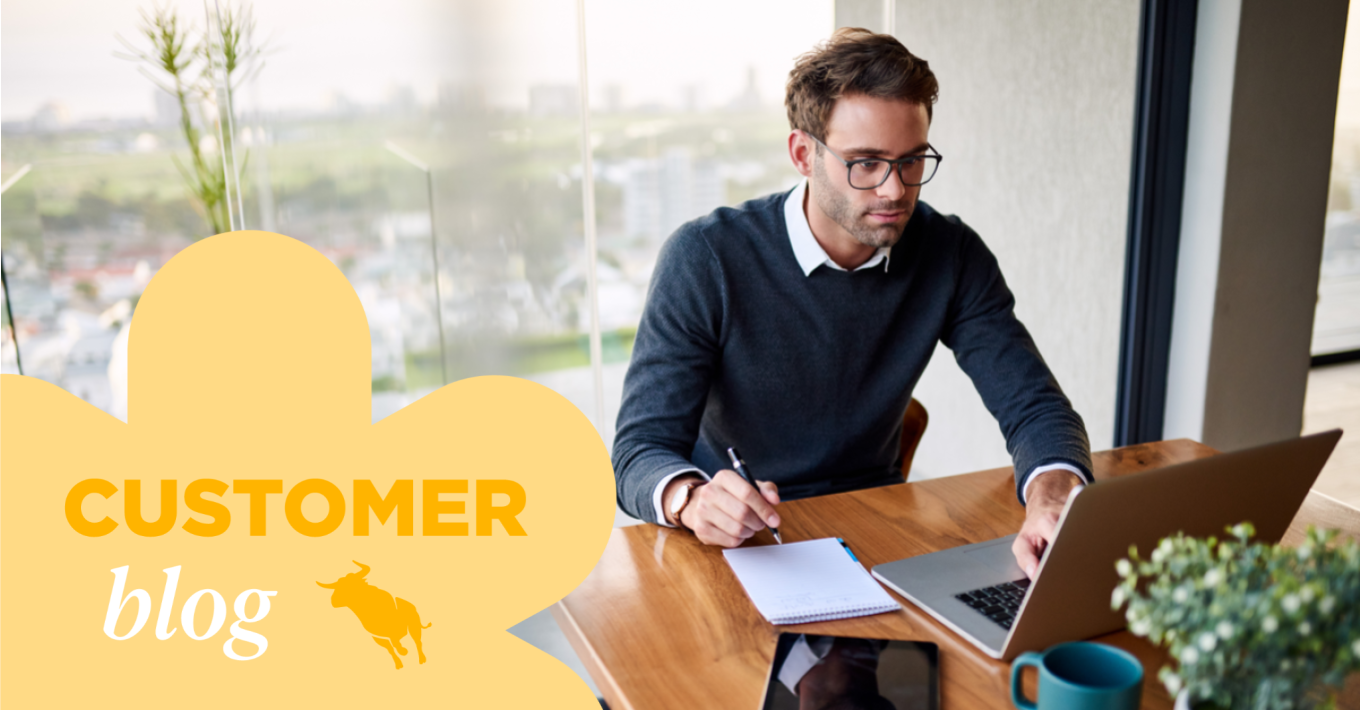 Bullhorn customers recently reached a remarkable achievement: automating one billion manual tasks with Bullhorn Automation. It's been incredible to see so many recruitment agencies find success with automation – but how can you take recruitment automation to the next level?
At Engage Boston 2022, we spoke with a panel of Bullhorn customers who have reached new highs with automation: Martin Lopez, Project Manager, Triple Crown Consulting; TJ McGoldrick, VP – Delivery, The Baer Group; Vincent Devoe, Director of Business Applications, Signature Consultants; and Rachel Tigges, CMO, Solomon Page. Bullhorn Automation pros Ben Carter and Billy Davis also shared their own expert advice on how you can ramp up your automation game. Read their insights below.
Best practices
Having the technology is not enough – it's how you leverage and use it that counts. How did our customers approach implementing automation and using it to the fullest advantage within their organisations?
Start small
Our customer panelists recommended starting with simple automations and working your way towards more advanced processes as you build familiarity with the platform. "It's not something you have to fast track," said McGoldrick. "There's a lot of testing, regrouping, and fine-tuning."
Bullhorn Automation also provides plenty of blueprint automations with which to begin. "We relied on the training and the out-of-the-box templates that the automation platform provided," said Tigges. "We took an approach of turning on everything internally first. So sending what would go to a candidate or a client to our internal audience, testing, and understanding what our external audience will receive, and then fixing those things in the database. "
"If something doesn't work, we can always make changes and continue to adapt as we go," added Lopez.
Once you're familiar with the basics, you're more than ready to work towards integrating automation into more complex processes. About ramping up your use, Tigges said: "My biggest piece of advice would be just to rip the bandaid. I think we're all nervous about onboarding any technology, let alone one that is very foreign to many people and can be overwhelming at times. But I'm a big believer that once you're in it, you learn that the beauty of this automation platform is that you get to go at the depth and speed you want to."
Enhance, don't replace
Our customers also found that automation is best thought of as an extension of your recruiters themselves rather than an entirely separate entity. "We don't look at automation as a replacement activity. We look at it as an enhancement activity to extend our reach," said McGoldrick. "If these messages are going to come from your phone number and it's going to come from your email, you want it to feel like you and sound like you. It's an extension of me versus someone talking on my behalf."
"I think we've found a happy medium between like that kind of robotic marketing type answers to more personal answers or more personal touchpoints," added Lopez.
Get feedback
Automations can always be adjusted once they've been put in place. It's key to check in regularly with your team to learn what can be made better – and what else can be automated. "I'm constantly talking to our sales, recruiting, and back office teams, learning what's working and what's not," said McGoldrick. "What are your challenges? What could make you more efficient? And that kind of starts the ball rolling in what areas can we apply automation."
Use cases
There are almost as many use cases as automations themselves – but by and large, automation comes in any time your team works with repetitive tasks.  "Throughout the recruitment life cycle, there are things that happen over and over and over again. If you can automate those and make them more efficient, you're going to continually get value from that effort that you put in," said Davis. If you can think it, chances are, you can automate it.
Data hygiene
Automating data cleanup is one of the most basic – yet most powerful – uses for automation. It's also a great way to get started, not just because of its simplicity: "I have yet to meet a recruiter that enjoys data entry," said Davis. "So if you can optimise that process, you'll have a fan conversion right away."
"81% of your database is gonna be out of date if you're not automating your processes," added Carter. How can you ensure you're using automation to maintain an accurate database?
Elaborated Davis, "Make sure that you're automating everything that can be done today around entities like candidates, sales, contacts, placements, submissions, and jobs, using date-based triggers." (For more ideas on how to build database-cleansing automations, visit our Automation in Practice blog series.)
Internal productivity
Automation can also help keep your team on track to streamline their workflows and boost internal productivity, whether it's through automatically creating tasks, scheduling meetings, or sending reminders. "I think what we found too, outside of using it just as a tool for our sales reps and recruiters, was using it as a way of managing our staff as well," said Lopez. "We actually created an automation based off of the last note of an outbound call and by a certain amount of time, and we send out notifications a week or two ahead of time say, 'Hey, you know, you need to call this candidate and just check in on them and see how they're doing.'"
These reminders and check-ins also help your recruiters maintain relationships with candidates throughout the entire talent lifecycle. "We do a lot around redeployment," said Devoe, explaining how his organisation sends reminders to recruiters as assignments end. "We do 60, 45, and 30 days out. And there are specific instructions in the email for each role to tell them what to do. Are they finishing or are they not? If they're not, great – they get extended out. That's great for the business. If they are finishing, then we want to know about it, so we can start getting them into our redeployment program."
External communication
Finally, automation can send messages to candidates and clients on your behalf, nurturing those essential relationships and ensuring no one falls through the gaps. "It's the entire journey you need to focus on," said Carter. "Automation isn't just sending random text messages or a confirmation here or making sure an email goes out at that point. It's about how you can strategically build your communication strategy through the process, from intake all the way through to redeployment."
"When our consultants go on assignment, we have an automation that kicks off a survey to our consultant to talk to them about and ask them specific questions around their onboarding experience," said Devoe. "Then we have another automation that fires off midway through their contract. And then we have an exit survey as they're rolling off their contract. Before this, it was all manually done by our consultant care team. And so, we took that entire process and automated it for them. Now they can do what they do best: to understand what the consultant needs so that we can continue to improve and create a better experience for them."
"One of the most successful campaigns for us has been re-engagement," said Tigges. "We take the silver medalist approach of reaching out to a list of candidates who have been submitted but never placed in the past. We'll send them a simple note saying, 'Are you interested in being re-engaged, yes or no?' All that say yes, get a personalised follow-up from a recruiter. It's created tons of placements at the organisation and has been a great success on the sales side."
Engaging with thought leadership is also a great way to stay connected with candidates. "If you can continually provide value to the candidate, whether it's by sending tips or how to update things or what you're seeing from a market trend perspective, the likelihood that a candidate is gonna stay engaged, even when they're not actively looking, is higher," said Davis.
Ultimately, recruiting automation all comes down to one principle: giving time back to your team so they can focus less on busy work and more on building relationships and growing your business. No matter how you use it, there's no limit to the ways in which automation can help your agency thrive. 
---
850+ customers. 20,000 tasks per year. One billion automations. Explore all that Bullhorn customers have achieved on the way to reaching this milestone.
Subscribe to the Customer Blog
Subscribe for trends, tips, and insights delivered straight to your inbox.