[UKI] Bullhorn Basics Webinar Series – Episode 2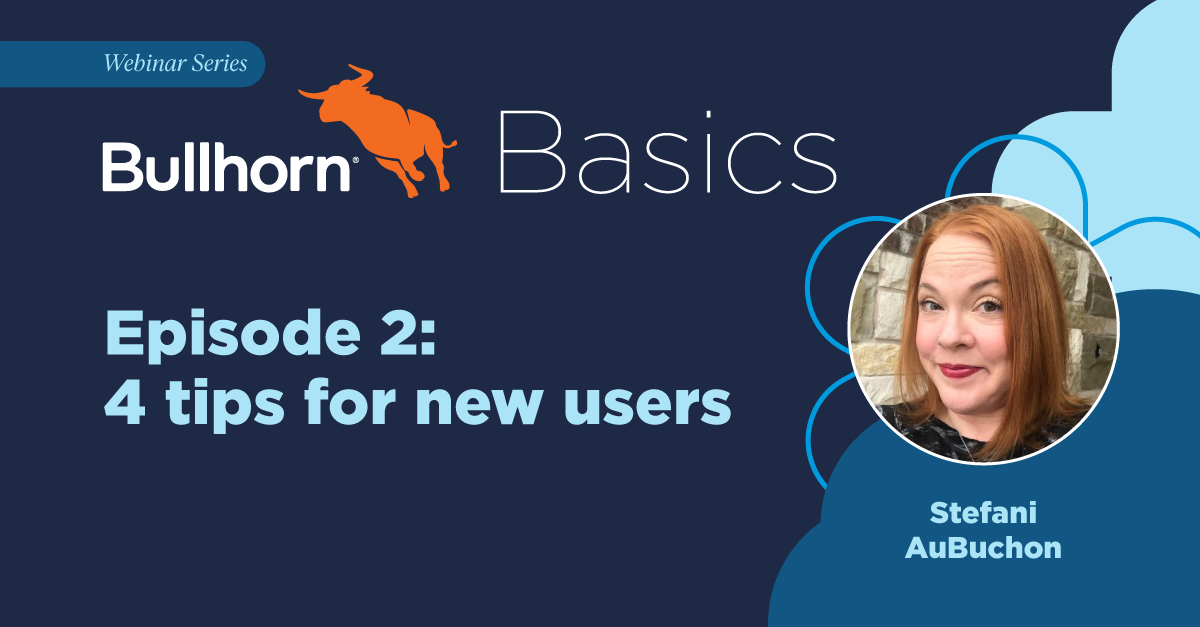 Let's bring it back to the basics! Unlock the potential of the tools you have at your disposal by learning from the experts.
Watch Episode 2 – 4 tips for new users
Don't let your tech slow you down!
We're bringing it back to the basics with 4 tips for our new users! The focus of this on-demand session will be on helping new Bullhorn users get up to speed quickly, so you can hit the ground running for your agency.
In this on-demand episode you will learn about:
Logging in/out
Cache issues
Changing passwords
Setting preferences
Join us for upcoming episodes by registering below!
Stay in the know with the latest recruitment news and insights
Subscribe and get trends, tips and insights delivered straight to your inbox