[UKI] Bullhorn Basics Webinar Series – Episode 5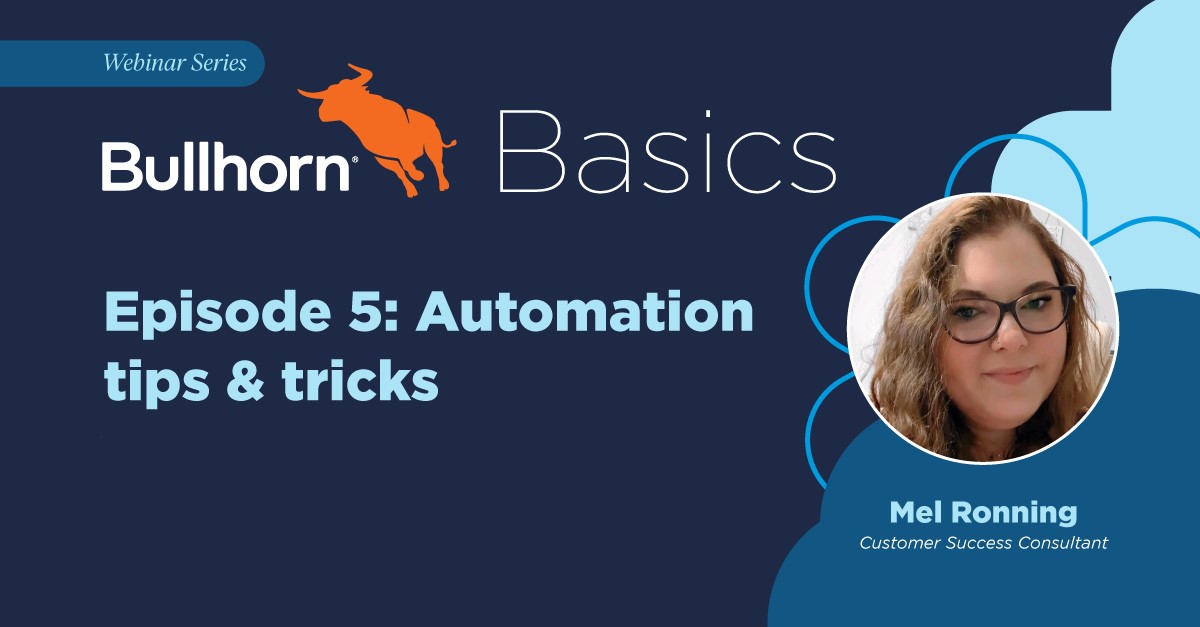 Let's bring it back to the basics! Unlock the potential of the tools you have at your disposal by learning from the experts.
Watch Episode 5 – Automation tips & tricks
Engage your contacts
Learn how to utilise automation to bring your candidate database to life!
In this on-demand episode you will learn:
Owner assignment rules
Contacts section
Engagement metrics
Join us for upcoming episodes by registering below!
Stay in the know with the latest recruitment news and insights
Subscribe and get trends, tips and insights delivered straight to your inbox