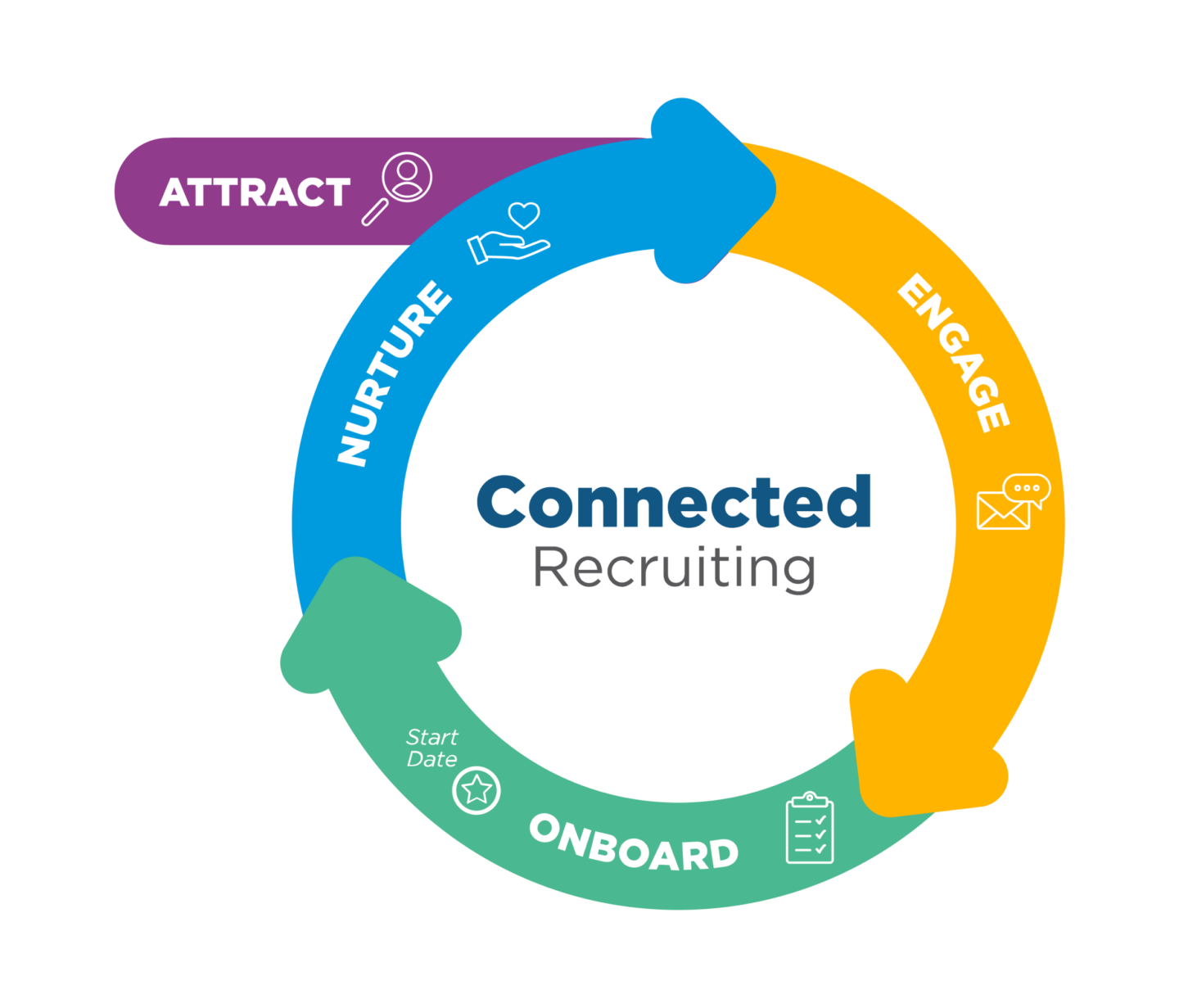 Deliver an incredible talent experience at every phase of the lifecycle
Attract
Streamline your application process and tailor your brand to offer a memorable experience — from their first interaction with your website to your application follow-up.
Engage
Engage the talent already in your database with the right message, at the right time, in the right channel, for the right opportunities.
Onboard
Deliver a seamless and positive experience in the lead up to the first day and throughout the assignment.
Nurture
Build a talent community and increase your rate of redeployment by making the most of your existing database, reviews and referrals, and long-term relationships.
Using Bullhorn Automation?
Discover all of the playbooks to put into place today.
57% of candidates want to work with their recruitment agency again
Explore these best practices to make sure you're one of those agencies.
Recruitment agencies with a Connected Recruiting strategy see results
Higher database utilisation
60%
Allen Recruitment is seeing over 60% of their placements come from their database.
"It's all about making more placements out of the candidates we have in our database. That's the game."
Brian Cunningham, Allen Recruitment
Higher response rates
10%
Conexus has seen some mind-astounding results in a very short amount of time.
"Emails to lapsed candidates, even after years of no activity, average a 10% response rate. This translates to hundreds of candidate interactions a month for us."
Will Sawney, Conexus
Higher redeployment rates
30%
Signature Consultants has been able to increase its redeployment rate to 30%.
"Our redeployment has been exceptionally high—around 30%—and Automation has been a component of that success."
Mandy Franje, Signature Consultants
Explore the Connected Recruiting phases
Level up your talent engagement strategies
View resources, blogs, and webinar recaps to get started.