Identify and improve talent experience problem areas
The Connected Recruiting Navigator infographic will help you to identify problem areas in your current talent experience and walk you through how to improve them with moments and metrics that matter to each area.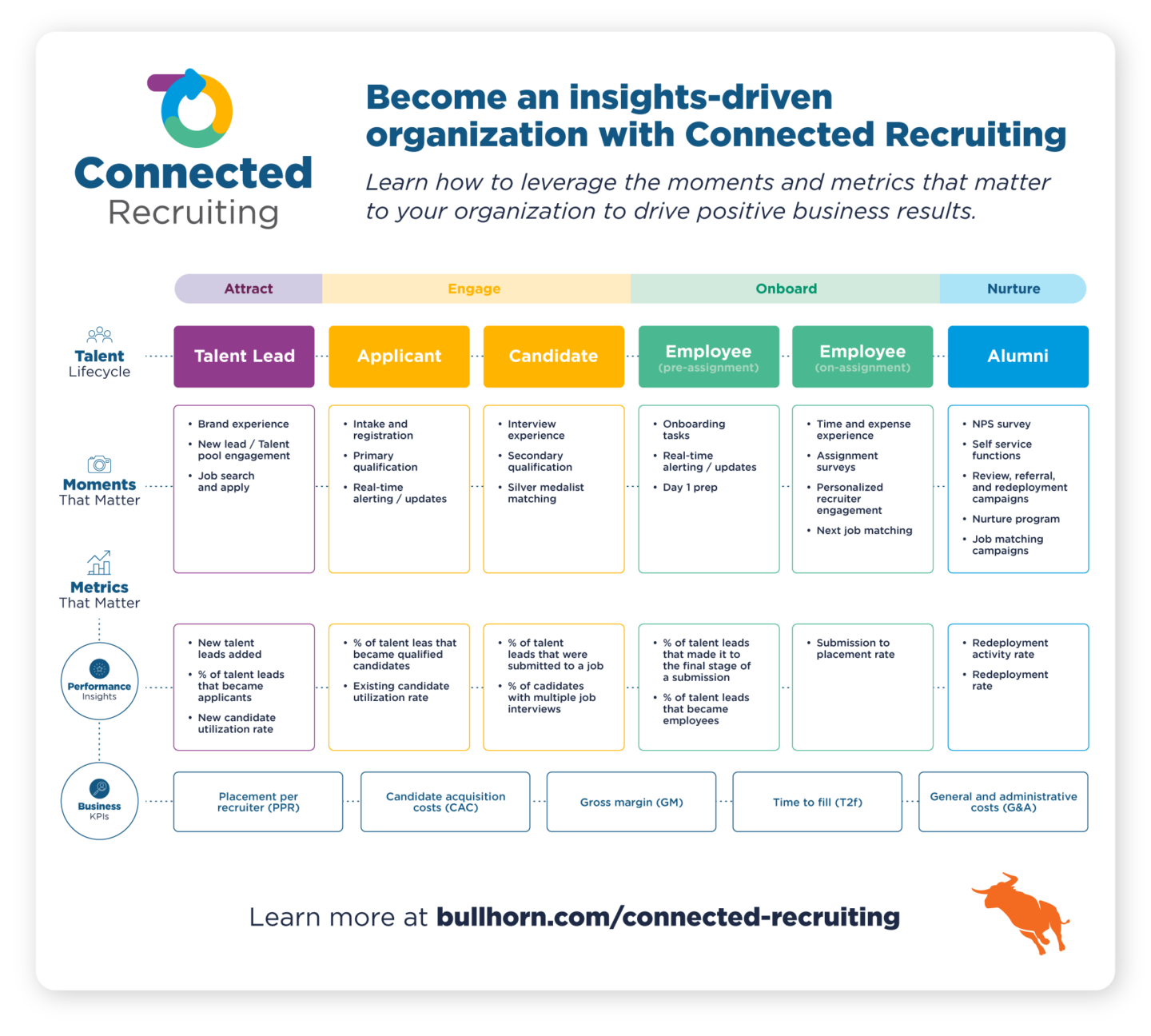 Using Bullhorn Automation?
Discover all of the Attract phase playbooks to put in place today.
Looking for tips to attract more candidates?
This blog provides practical information and actionable techniques to help you win over more candidates more often.
Determine the right recruitment metrics to drive success
The standard set of metrics your company uses to manage and improve the hiring process will differ from other firms depending on company goals, industry, and many other factors.
However, in the Attract phase, there are key KPIs every recruiter should monitor consistently.
Source of applicant
This metric tells you where the candidates who apply to your jobs online are coming from – e.g. LinkedIn, organic sources, a specific job board, or referrals – and where you may or may not want to divert more of your efforts or spend.
Application completion rate
The number of candidates who start an application and submit it for your consideration. If this rate is low, you have the opportunity to improve it by streamlining your application process.
Social and paid ad click-through rates (CTR) and cost per click (CPC)
How engaging is your ad copy? Do your ads include a clear and compelling call to action (e.g. "apply for this job")?
Average time on page
This metric tells you how long candidates are spending on your website or job listings. Learn if your content is engaging or if you need to change things up. Should you be more concise? Is the topic resonating?
If you're only broadcasting positions, then that's all you do. Instead, look to attract candidates by sharing information about specific segments and skill sets and using this thought leadership to build a community.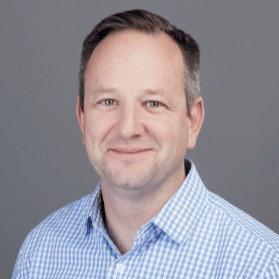 Jonathan Langley
NextGen Staffing Solutions
Whatever you're doing for any of these different elements, whether it's emails from your database, whether it's social, whether it's paid – you've always got to be thinking, 'How relevant is the way that I broadcast, and what I broadcast, to the talent I'm seeking?'
Jack Copeland
Staffing Future
Explore the Connected Recruiting phases
Need inspiration to get started on your Connected Recruiting journey?
Staffing firms are leveraging Connected Recruiting to source candidates in new places, match their candidates with better opportunities, and make their recruiters more effective.