Choose your own journey with Connected Recruiting
Download the Connected Recruiting Navigator today and explore key Moments and Metrics That Matter throughout your talents' lifecycle
Higher redeployment rate
Nurture relationships and provide a seamless onboarding experience to increase candidate satisfaction and redeployment opportunities.
Better candidate satisfaction
Meet and exceed candidate demands by fostering strong relationships and providing clients with a consistent talent pool.
Opportunities for improvement
Navigating challenges is a regular occurrence for any staffing business, but what if you could optimize the entire talent lifecycle to overcome common obstacles and ultimately improve the talent and client experience?
With Connected Recruiting best practices, you can avoid these common challenges (and others) throughout the talent lifecycle: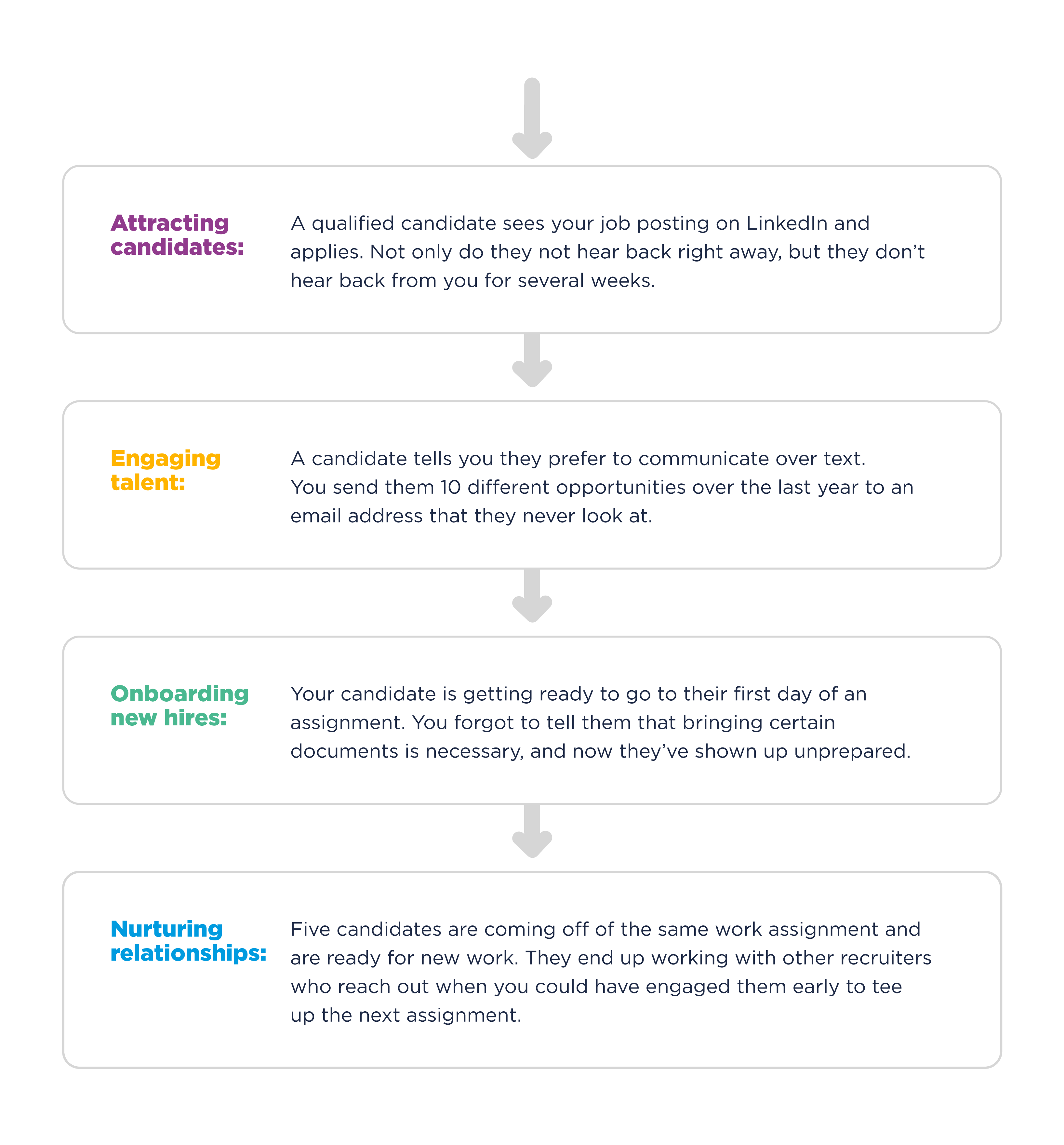 Upgrade your entire talent lifecycle with step-by-step playbooks that will set your team up for success.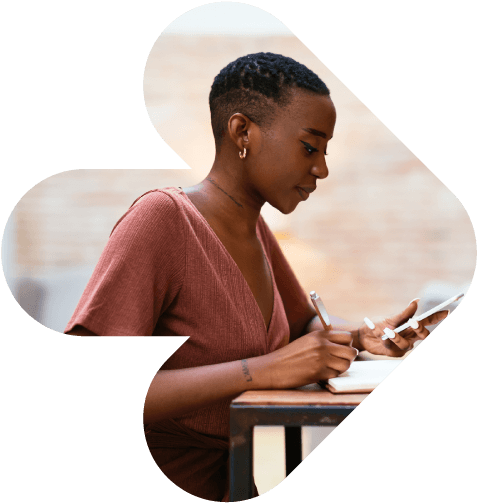 Implementing Connected Recruiting
For continued success with Connected Recruiting, you need to implement the right processes, technology, and organizational structure. Add to that a test-and-learn mindset, and your team can effectively build a loyal talent and client community that wants to work with you again and again.
Evaluate your existing processes
Get a pulse on what current processes work for your team and which ones could be improved. Check out our breakdown of key considerations to get started with Connected Recruiting on the right foot.
Build a Connected Recruiting team
Connected Recruiting is an ongoing effort to keep talent engaged, candidate pools full, and clients happy. Learn how to build a team to ensure you meet your Connected Recruiting goals.
Test new strategies
Connected Recruiting is fueled by a test-and-learn approach, and to maximize results, it's crucial to be agile and try new things. Try testing new strategies throughout the talent lifecycle, like different outreach methods or personalization tactics.
Plan for continued measurement
Creating a plan for continued success and measurement is imperative when transforming your talent engagement process. When building your Connected Recruiting plan, make sure you keep in mind measurement checkpoints for ongoing transformation.
We're seeing over 60% of placements coming from our database. It's all about making more placements out of the candidates we have in our database. That's the game.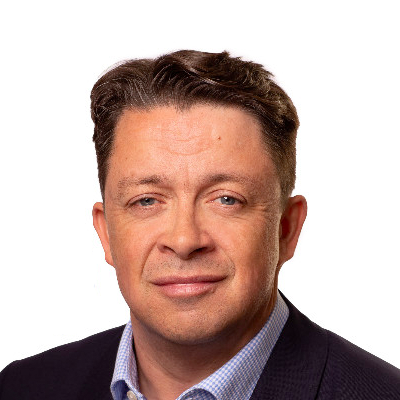 Brian Cunningham
Allen Recruitment
Redeployment was a metric that we hadn't looked at three or four years ago, and now we look at redeployment every week. We now contact talent right before their assignment ends and try to get them redeployed within eight weeks.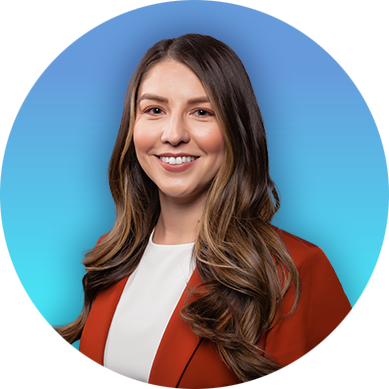 Vanessa Fucciani
President of Triple Crown
Bullhorn Automation has had an impact on our recruiters' day-to-day activities because they're not having to set reminders for themselves on scheduling interviews or sending reminders for our candidates.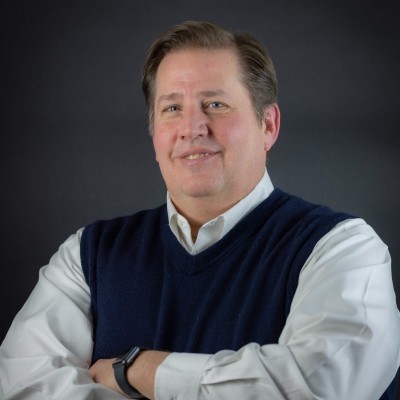 Dustin Couts
Vice President Business Operations, PGS Worldwide
Level up your talent engagement strategies
View resources, blogs, and webinar recaps to get started.