The Benefits of an Online Applicant Tracking System While Working Remotely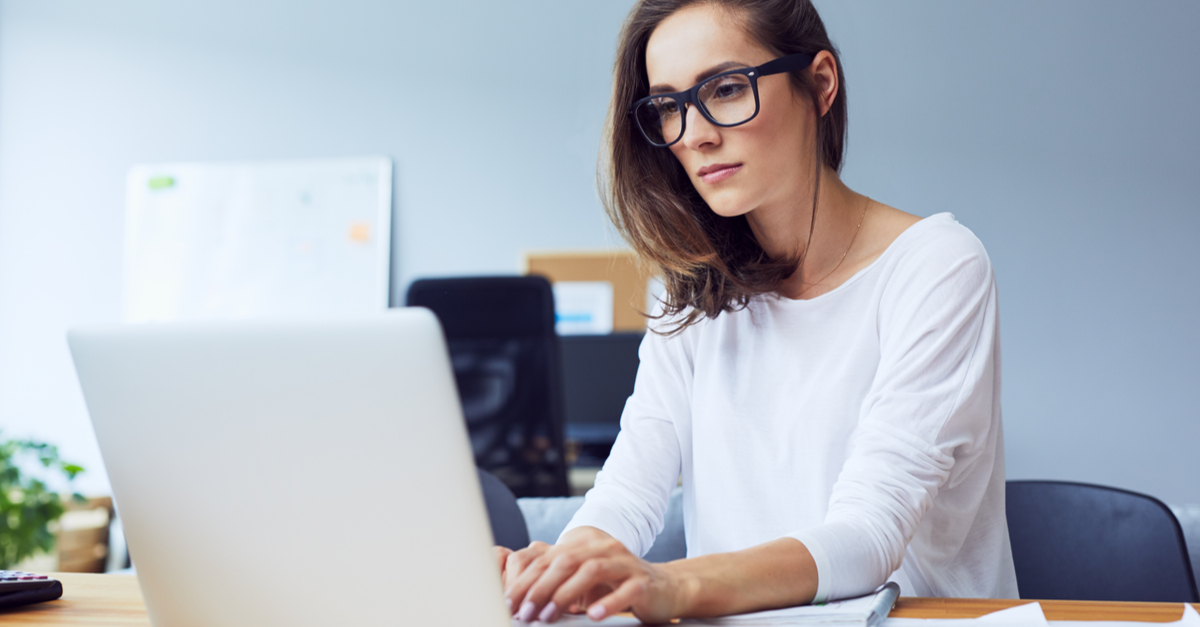 Remote work, for many, is here to stay. While some may be returning to their physical office spaces, most continue to work remotely in what has become the "new normal" since the onset of the COVID-19 pandemic in early 2020. Having an online applicant tracking system (ATS) has never been more vital to recruitment firms than now  – keeping employees, candidates, and clients engaged and involved in the recruiting process despite the differences in locations and work environments. 
A key component in any recruiting firm's remote work strategy should be a cloud-based, online applicant tracking system. With a solid recruitment platform in place, the business can adapt to the changing landscape and continue providing critical services to their clients, even if the team is working remotely. 
That said, here are three benefits of using an online applicant tracking system while working remotely.
Cloud Access
One of the main benefits of an online tracking system while working remotely stems from the ability to access your ATS or CRM from anywhere in the world, at any time. By using a cloud-based recruiting system, your team can conduct meetings, interview candidates, build client relationships, and track all of these actions from a centralised platform. This ensures that no information is lost while the entire team works from home or any other location.
Without a cloud-based system, recruiters may not access vital information from home or away from their primary workstations. This could cause delays in placing candidates, following up with clients, or reporting critical metrics about the business. An online ATS helps continue all of this work from anywhere, so there is little or no downtime. 
Improved Collaboration
Working remotely doesn't have to mean a decrease in productivity. Another benefit of an online tracking system while working remotely is that the entire team can continue the recruitment process together even when they are away from the office. Building on the cloud-based system, an online applicant tracking system brings the entire team together on one platform, so everyone is looking at and using the same information across the whole business. Even when recruiters are not sitting next to each other in the office, they can still work together to fill jobs and build client relationships.
For example, when moving a candidate through the recruiting process, recruiters may wish to communicate important information about that candidate for the entire team to see. Rather than send an email, message to your team, or speak to them directly as you would when working together in an office, add a note on the candidate's record, which will be visible to everyone who views that record. This helps the team still work together on placing that candidate even when working remotely. 
Single Source of Truth
One of the most essential parts of a successful recruitment process is efficiency and accuracy. Without these critical components, the candidate and client experience may suffer, impacting the organisation in general. However, with an online applicant tracking system, the business can work together on a single platform that houses all of the data used by anyone at the company. Put simply: everyone in the business can work with the same information in real-time. 
A single source of truth ensures each recruiter uses the most up-to-date candidate information. Each account manager has insight into client status, and each operations team member can accurately track and report on the entire recruitment process. Without this, that vital information could get lost, essential clients could fall silent, and metrics would be disjointed between systems. 
By incorporating an online applicant tracking system into your tech stack, the entire business can access a single source of truth and continue providing excellent service even when working remotely.
---
Want to take a deeper dive into the world of online applicant tracking systems? Check out the ATS Buyer's Guide for everything you need to know to make a worthwhile investment in your staffing firm's future.
Subscribe to the Recruitment Blog
Subscribe for trends, tips, and insights delivered straight to your inbox.