How AI Has Transformed the Recruitment Industry and Predictions on What's to Come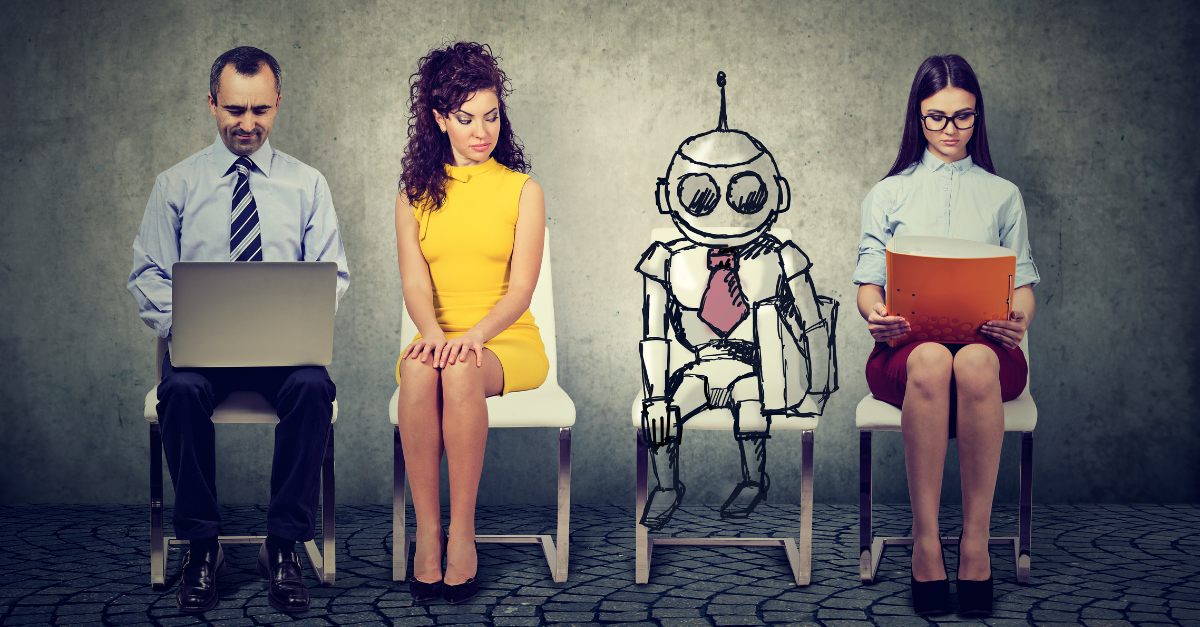 Bullhorn partners with many different recruitment technology partners across the globe. In this blog series, we are publishing content written by our partners. In this piece, we have asked Gerard Mulder, CEO of Textkernel, to share his vision of how AI has changed the staffing and recruitment industry.
---
Textkernel has been in business for 20 years. What are the most interesting observations that you've made in the meantime?
In a word, digitalization. We have witnessed how the staffing industry has embarked on a digital transformation journey, starting with accepting online candidate applications and establishing the Internet's role in the candidate sourcing process.
According to Gerard Mulder, CEO, "When I think back to our very first customers, I recall a meeting with an early adopter of Textkernel's services. This is a global staffing organization. 18 years ago, they were starting to accept candidate CVs online. The problem was that only 1% of the candidates were actually getting placed. The problem? Recruiters felt left out of the process and felt that they missed an important step in owning the candidate's relationship. Also, it was very time-consuming to create candidate records in their system, and with the low placement ratios, it didn't actually happen. The solution was setting up a central point to process the candidates and create appointments with the local recruiters using CV parsing and a candidate routing application. After that, placements of online-sourced candidates skyrocketed.'
Essentially, Textkernel witnessed the slow adoption of new technology because people felt left out of the process and didn't connect with these candidates applying. This remains the same today. Organizations need to take their teams with them on the AI journey and help them to understand how new technology can help them do their jobs better and connect better with candidates and customers. 
Textkernel's philosophy, to design and make AI solutions for humans, remains the same. They are convinced that the value of AI is that organisations can better focus their human power on steps in the truly high-value workflow and important. Like building better candidate and customer relationships. Not with data entry or processing actions that can be automated, saving limited time and resources.
Concretely, AI has significantly impacted a host of KPIs that are important to the customers' business, including time-to-hire, fill rates, candidate experience, and other productivity metrics, competitiveness, etc. 
This has been delivered through a host of natural language processing solutions at their core, including parsing, candidate search, and matching. Parsing, in particular, represents a vital first step for agencies in automating high volume candidate processing and creating a highly valuable candidate database that the business can tap into.
What are your predictions on what's to come?
"If the last 20 years were about incorporating digital technologies and AI to drive workflow efficiencies and effectiveness, then the next wave of automation will be about incorporating AI to drive better, faster strategic decision making," Gerard says. 
Textkernel expects to see a differentiation amongst organizations that will excel at incorporating AI into key stages of their strategy development and execution points to drive more business value that they can pass on to their customers. The winners will have adopted new technologies and educated and convinced their workforce on how and why leveraging these tools helps them do a better job.
AI will shift from delivering efficiencies and cost reductions to a must-have strategic resource providing predictive power. For example, by leveraging people and demand analytics, agencies will be able to inform their sourcing strategies to maintain superior talent pipelines. Predictive career pathing and other ways of leveraging data-driven insights from your data will enable agencies to become much more strategic, have more foresight, and remain the best in class when it comes to sourcing. A huge value that they can pass onto their clients.
Applying new AI technologies to understand the granularity of the skills in the talent landscape and using these insights to drive upskilling and building a talent pipeline that is primed to meet demand will be important as well. 
Finally, these new, technology-driven insights will help agencies shift their revenue streams to more consultative and value-based pricing models. Agencies that excel here will unleash revenue streams beyond candidate placements and filling open requisitions. They will be guiding and framing their customers' talent strategy based on expected market demand fluctuations.
This year Textkernel celebrates 20 years in business. They look forward to the next 20 years of delivering AI to forward-looking agencies globally.
---
About the author: Gerard Mulder is Textkernel's Chief Executive Officer. He has been with the company for over 15 years as one of the company's early joiners. Mulder has in-depth knowledge of how AI can revolutionize the Recruitment and HR industry. His passion for innovation, AI, and data, coupled with a keen understanding of market needs, empowers him to help change the industry's future. Follow Gerard on LinkedIn.
About Textkernel: Textkernel works with over 1,000 HR and staffing organizations and HR software vendors worldwide to bring the latest in artificial intelligence technology to our customers' fingertips. We work with companies across multiple industries delivering multilingual parsing, semantic search and match, and labor market intelligence solutions. 
Textkernel's full suite of solutions are integrated and readily available for Bullhorn customers. Contact Textkernel for more information and a personal demo.
Subscribe to the Recruitment Blog
Subscribe for trends, tips, and insights delivered straight to your inbox.