EngageX Europe Session Recap: Why You Should Be Recruiting for EQ Not IQ in Today's Talent Pool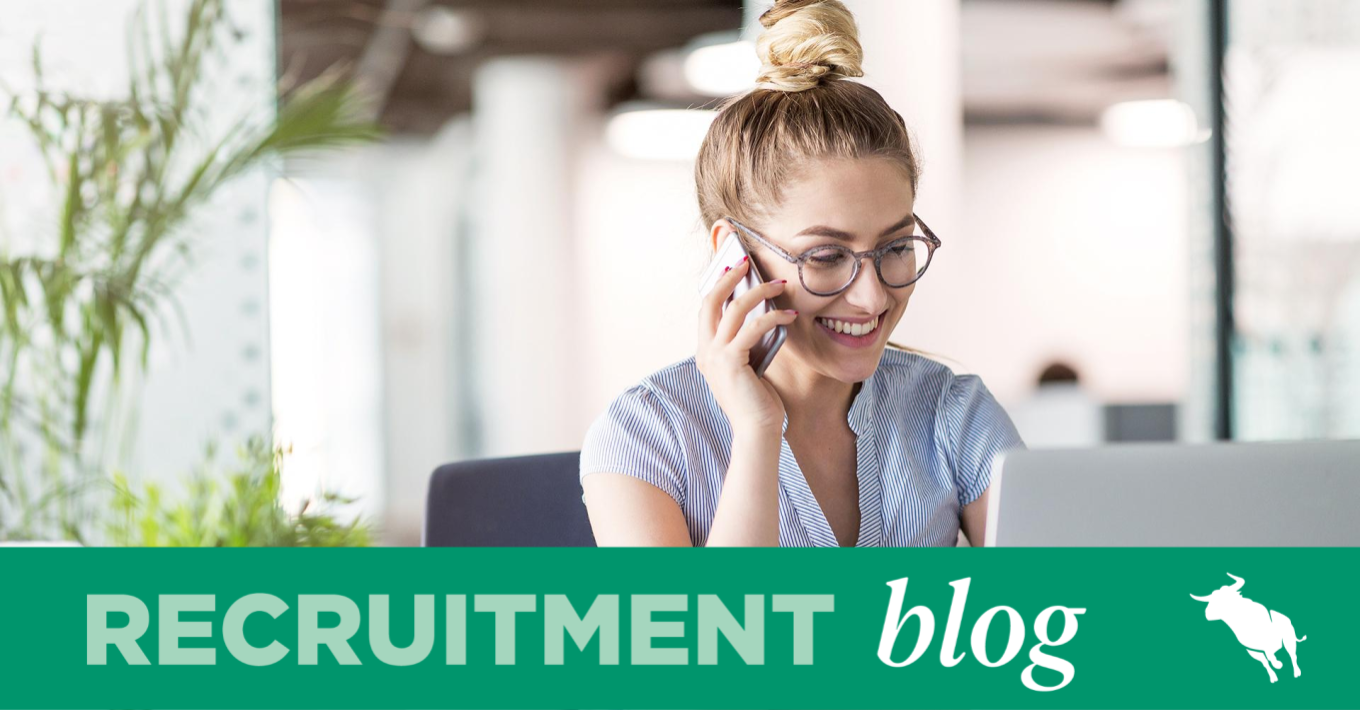 At Bullhorn EngageX Europe 2021, a thousand recruiting professionals came together in one (virtual) space to network, learn, and discuss challenges, opportunities, and everything in between.
If you want to relive your favourite moments or catch up on any content you missed, you can watch the Bullhorn EngageX Europe breakout sessions and keynotes on-demand right now.
Matt Gayleard, Chief Sales & Marketing Officer from CloudCall, and Nina Eigerman, SVP Alliances and Business Development from Bullhorn, delivered an inspiring session on Emotional Intelligence (EQ) at EngageX Europe on 12 October. They discussed why EQ is important for recruiters and how leaders can use technology to improve their team's EQ and performance. Here's a summary of the session.
What is EQ, and why does it matter for internal recruitment?
"We're all familiar with IQ, but EQ is your Emotional Quota, also known as Emotional Intelligence", Matt said. It's about how we understand and interact with each other effectively. Within EQ, there are five key sectors:
Self-awareness

Social skills

Self-regulation

Motivation

Empathy
By the time you get to 18 years old, your IQ is pretty much fixed. But EQ is something that will continue developing over time – great news when it comes to building your team, as around 71% of hiring managers believe EQ is more important than IQ. And the reason? It's simple. People who demonstrated a higher emotional quota outperformed people with higher IQs because recruitment is ultimately a 'people people' business. You need to be able to build rapport with both your clients and your candidates.
"To really understand what the client needs and why a candidate would be a good fit is incredibly important and can't be done without a human touch. It's an important skill for all recruiters to have", Matt said. 
How can we use technology to help our teams improve their EQ?
Cloudcall has three features that can help recruitment teams improve their EQ. The first feature is called Voicemail Drop. It helps protect recruiters against fatigue by allowing them to pre-record voicemail messages, ensuring their tone is upbeat, making the receiver more likely to call back. This also allows for a more emotional touchpoint with candidates than email, text, and other forms of impersonal communication.
Secondly, they have a feature called NotePop, a tool that prompts recruiters to leave notes on candidate conversations in real-time to ensure a record of the discussion is logged in Bullhorn. This helps managers measure recruiter activity and allows them to coach their teams better on the conversations they're having.
The third feature is Call Recording. This is a powerful way for recruiters to self-reflect on their performance during the call (i.e., realising they spoke over the candidate at one point, that their tone could have been better, etc.) and can be used by managers for coaching purposes.
Moreover, with functionalities like Monitor, Whisper, and Barge, supervisors can listen in on the calls in real-time (even remotely). This helps recruiter EQ because it allows managers to provide the appropriate level of support on calls which can help build comfortability and confidence for recruiters.
Matt adds, " We're not trying to replace human beings. We're trying to make tech that augments human activities for mundane tasks and allows recruiters to focus on being real people when it matters". 
Investing in tech and people to improve productivity 
Matt and Nina provide their closing thoughts and give two actionable takeaways: The first takeaway is to look at the tech stack you have and think about how you could scale it up to improve productivity and EQ. You have to take the technical investment very seriously. 
The second takeaway is to pause for a moment. We're very quick to look at performance metrics. What can you do as a business or leader to help improve your team's capabilities, motivation, social skills, etc.?
We leave you with a final thought from Matt, "The fundamental question here is, "How do I motivate my people to be better 'people people'?"
Thank you to all of the attendees, speakers, and sponsors who made Bullhorn EngageX Europe an incredible and unforgettable experience. We can't wait to join you next year for Engage Europe 2022!
Want to read more about the topics that matter most to recruiting professionals? Subscribe to the Bullhorn Blog for news, tips, interviews, trends, and more.
Subscribe to the Recruitment Blog
Subscribe for trends, tips, and insights delivered straight to your inbox.