Highlights from EngageX Europe 2020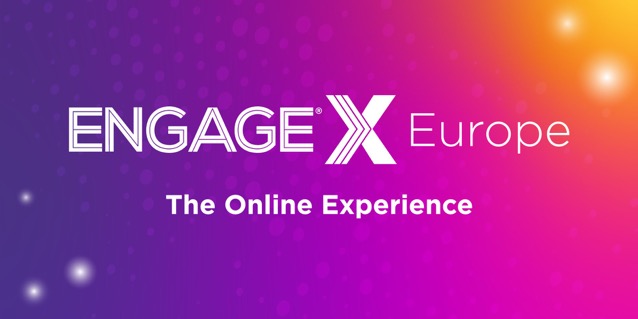 At EngageX Europe 2020, the online experience for global recruitment professionals, more than a thousand recruitment professionals came together in one (virtual) space to network, learn, and discuss challenges and opportunities facing the industry. If you want to relive your favorite moments or catch up on any content you missed, you can watch the content on demand right now. Read on for a recap from some of the top sessions at EngageX Europe 2020.
An Incredible Community 
The recruitment industry is an incredible—and unique community—built on relationships. Relationships with candidates, clients, and your technology providers drive your business and ultimately put the world to work.
These relationships were in full force at EngageX Europe: 1,000+ active attendees made more than 3,000 networking connections with each other while participating in round-tables, sessions, and one-on-one conversations about the trends and challenges facing the industry.
Bullhorn Founder and CEO Art Papas kicked off the event with an introduction to the new digital Engage experience as well as a brief state-of-the-industry address. They then passed the baton to Bullhorn president and CTO Matt Fischer, who presented the ever-popular Vision for Innovation—a roadmap of Bullhorn's vision for the short-term and long-term future.
Fischer talked about how agencies should approach digital transformation amidst the rapidly changing market—and the concept of experience-centered recruitment. This merging of technology and the human experience is fueling Bullhorn's product roadmap for 2021 and beyond.
The Power of Automation
In an often-challenging recruitment landscape with fierce competition and shrinking margins, recruitment agencies are increasingly turning to automation to make their processes more efficient and effective. In the session The Power of Automation and How Can It Help You Prepare for 2021, a panel of recruitment professionals shared their automation processes, experiences, and results.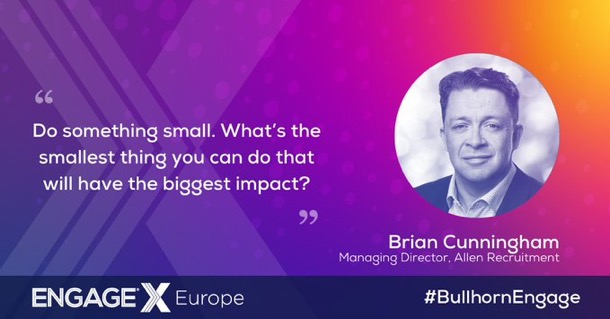 Simplify and Focus
When it comes to automating your business processes, a key selling point for the panelists was the ability to simplify complicated processes and free up more time to focus on what matters most as a business. "We see automation as the way we can shorten our processes to narrow our efforts to the things that make us great recruiters," said Shayne Simpson of TechNET IT Recruitment Ltd. 
To begin, they performed a business analysis to determine which process can be automated, and they found parts of the process that can be fixed. They've been on Herefish since May of this year and now have 100+ live automations. They now have a better understanding of where to focus efforts with clients and candidates and have improved their pipeline for winning new clients: "Understanding where people click on your website is really interesting, and you can get red hot leads and follow up instantly." Brian Cunningham, Managing Director of Allen Recruitment, noted a similar  benefit: "50% of our applicants now come into our website via automation."
Positive Changes in a Changing Landscape
For Adam Clements, Managing Director of FreshMinds, automation helped expedite a digital transformation necessitated by COVID-19. Before the pandemic, every interaction was face-to-face: meetings, dinners, events, and more. They had to take this dynamic marketing strategy and turn into one that was 100 percent digital.  They used Herefish to power that move, and now note that they have better candidate and client engagement and satisfaction.
The Road to Recovery
In the session, The Road to Recovery: A Fireside Chat with World Employment Confederation, Bullhorn's Leah McKelvey chatted with WEC president Bettina Schaller Bossert about the state of the private sector now and what can be done for a better tomorrow.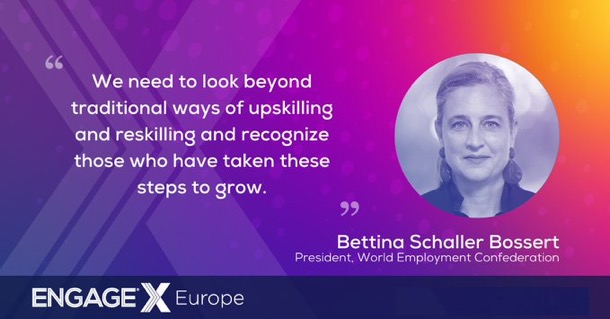 Schaller Bossert outlined the mission statement for the WEC: "Each of us has expertise to bring to the table, and the WEC will be the ones to support having that voice heard." She then discussed how the pandemic has impacted their goals.
"The number-one thing on peoples' minds is how to make sure the work environment is safe," she stated. "Old regulations need to be revamped—this is key for opening businesses."
What is the impact on the workforce? Schaller Bossert says the person in charge of people—the HR director or CPO—is essential in leading the way and leading by example.
Thanks to everyone who joined us for EngageX Europe and made it into a one-of-a-kind experience for recruitment professionals. Don't forget: registered attendees can access all recorded sessions now. Be sure to catch up on the sessions you missed and revisit top highlights.
---
Want to read more about the topics that matter most to recruitment professionals? Subscribe to the Bullhorn Blog for news, tips, interviews, trends, and more.
Subscribe to the Recruitment Blog
Subscribe for trends, tips, and insights delivered straight to your inbox.