The Importance of CRM Integration for Recruitment Agencies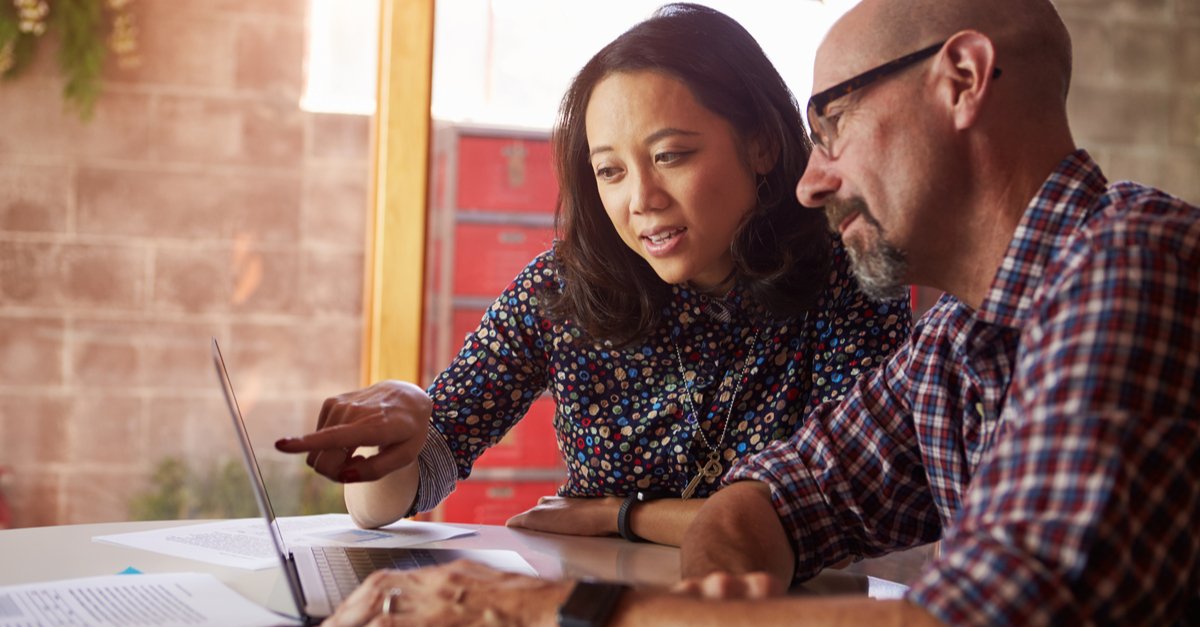 You've made the switch. Your business has decided to move away from the manual processes of the past and purchase an Applicant Tracking System (ATS). You all pat yourselves on the backs and go forth ready take on the world. Sound familiar?
NOT SO FAST
While investing in the right technologies is certainly the first step in your journey towards maximum efficiency, it is easy to fall into a common trap.
You've got your shiny new ATS and are completely baffled by how you ever lived without it.
Meanwhile… Adam in finance says the same about his team's technology tool and Bridget in Sales about hers. So what happens when you, Adam, and Bridget get in a room to discuss a common problem? After a few minutes of confusion and misunderstanding, you realise you're all speaking different languages.
Terminology and data aren't lining up because you are all living in separate, siloed technological worlds.
For recruitment agencies, an ATS might be at the centre of your recruiting strategy, but if you have no integration with your ATS, you have only gone halfway. Without a truly integrated system, you could already be back down the path to a host of new problems and challenges. What's wrong with siloed systems?
What is an ATS Integration?
So, what does ATS integration actually mean? Great question. 
At its base level, it means that your ATS is connected to another solution that you use. When your ATS is integrated with this solution, you now have added functionality that wouldn't be possible otherwise. Without integration, you'd be using both solutions separately with no interaction between the two.
What Are Some Common Integrations?
The short answer is pretty much every kind of software you need as a staffing firm: job boards, reporting tools, LinkedIn, financial solutions, and more.
How Does ATS Integration work? 
Different ATS providers tend to offer different integration options. The best solutions will have robust APIs (the interface that allows your ATS to work with other solutions) that make seamless integration possible with most providers. Visit your provider's product page to see what their integration capabilities are. If they have an open ecosystem of partners, you can also find out about integration options from their partner marketplace.
Visit the Bullhorn Marketplace
What Are the Issues With a Lack of Integration?
Why is ATS integration important? Here are some of the biggest problems you'll run into if your ATS doesn't play nice with other solutions.
1) Lack of visibility
Without full visibility into the downstream impact of your actions, it is easy to make changes that work best for your team in that moment with the information you have readily available. But waking up to an urgent email from another team when you've accidentally caused something on their end to break is not the best way to start your day.
2) Manual exports and imports slowing processes down
You want to use data in one system to dictate actions in another? This is something we do every day. Want to email all of your clients who fit a certain criteria, but the system you use to send those emails isn't connected to your CRM? You have to go talk to one team to request a certain report be exported, formatted and imported into yours, slowing processes down and adding a lot of manual work to everyone's day.
3) Duplicate or redundant outreach
No recent notes or outreach visible in your system? The logical next move would be to reach out and make a connection — only to then realise your colleague has done the same out of a different system. All of a sudden, you've created a negative candidate or client experience that could easily have been avoided with a little more internal transparency.
And it's never been more important to provide a great candidate experience. With the historically low unemployment rate and candidates at a premium, it's no surprise that finding candidates and keeping them happy are the top two priorities for firms in 2019. Client relationships are also a top-five priority. Avoiding errors that worsen their experience is a great way to make sure they don't look elsewhere.
4) Inconsistent and incomplete reporting
We've all been there. Your boss requests some quick numbers and figures that seem simple enough…until you realise you only have half that data at your fingertips.  
What are the benefits of an ATS Integration?
Hopefully, the benefits of having integrations with your ATS are evident by now. Here are a few more reasons why you would want to integrate all of your solutions with your ATS.
1) Keep your budget in check
First of all, buying separate software products can get costly—buying three products to work together toward a common purpose is typically more expensive than buying one product with the features of three.
2) Protect Your Resources
Training users and maintaining connections on numerous systems can take a huge amount of time and resources from your already busy team.
3) Get Everyone on the Same Page
When your services are integrated with your ATS, it means all of your team can have visibility to the information they need—whether that's reporting, candidate information, or something else.
With a robust ATS integration, your team can save time and money by centring all of your workflows, training, and data in one integrated ATS/CRM product. Unify your team through a common internal system, so your salespeople and your recruiters are all speaking a common language.
---
Want to take a deeper dive into the world of applicant tracking systems? Check out the Recruitment CRM Buyer's Guide for everything you need to know to make a worthwhile investment in your staffing firm's future.
Subscribe to the Recruitment Blog
Subscribe for trends, tips, and insights delivered straight to your inbox.