Join the Paper Liberation with Bullhorn: A Tale of Two Companies and Bullhorn Recruitment CRM
It was the age of forward thinkers, it was the age of backward thinkers. It was the age of the Autonomous Recruitment Company, it was the age of the Anonymous Recruitment Company.
Both were once one and the same, but the forward thinkers demanded a new recruitment CRM to boost their efficiency. The backward thinkers were happy with the status quo.
A parting occurred. The forward thinkers formed the Autonomous Recruitment Company and the backward thinkers stayed behind at Anonymous.  
Anonymous Is Inundated with Paperwork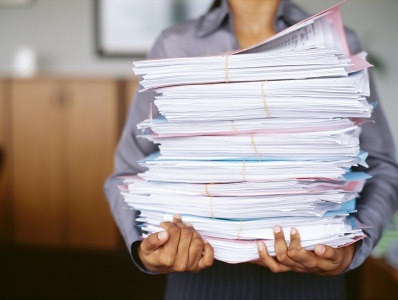 Hard copy filing is Anonymous' past, present, and probable future. The back office is clogged with paper records and the executives' desk surfaces are barely visible. Performance lags, and so much space is taken up by files that the company has to pay for storage.
The team at Anonymous thinks a recruitment CRM is unnecessary. That's the vital difference between Anonymous and its former colleagues, who are now forging ahead at Autonomous.  
Autonomous Is Liberated from Paper
At the Autonomous Recruitment Company, management installed Bullhorn CRM software. The office is now practically paper-free, thanks to Bullhorn Recruitment CRM.
From the moment a candidate search begins, Bullhorn CRM stores every document, email, and communication regarding each individual. From search to placement and from CVs to contracts, all relevant paperwork for each person goes directly into its own folder in the Bullhorn cloud: a true cloud experience.  
There's no need for printing, distribution, or the fattening of physical files. Even candidates' LinkedIn information is visible from Bullhorn with the integrated LinkedIn Recruiter. Autonomous has joined the paper liberation. Anonymous, however, is lumbered with paper inundation.
How Being Paper-Free Boosts the Vision for Autonomous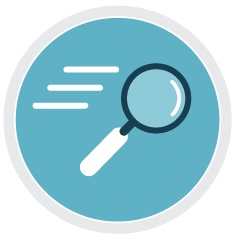 Autonomous executives now see a high success rate for talent acquisition, and this success is powered by Bullhorn Recruitment CRM. No paperwork is ever mislaid because it's all right there in the system. No time is lost jumping in and out of different browsers or running lengthy searches. Recruiters can analyse the client, the target, and placement performance with ease. With Bullhorn's help, they know where to find their talent and place it fast.
The recruiters build shortlists in a flash with Bullhorn's "fast find" search bar. They credit the Bullhorn Recruitment CRM system with their success. It's the quickest on the market, with Bullhorn users (like Autonomous) winning up to 43% more placements than their non-Bullhorn competitors.
Bullhorn for Email Enhances Efficiency
Autonomous has seamlessly integrated its Outlook email system so that executives can view email directly within Bullhorn. Candidate information is visible from the inbox. All it takes to get to full contact records is a single click.
At Anonymous, too many emails get printed. At Autonomous, there's no need. A printout could never do everything a Bullhorn email can: sort by keyword, store alongside key system information, link directly into candidate records, and automatically connect with related emails and documents.
Opportunities Are Won on the Go
Autonomous users are in constant contact with candidates and their information with Bullhorn Mobile. Wherever. Whenever. Gone are the days of lugging hefty folders to and from meetings. Forgotten are the times when confidential files got lost in transit.
Paper-Free Makes Compliance Easy  
Bullhorn Recruitment CRM is data protection compliant. The various stages of recruitment that require documentation live within Bullhorn's orderly systems. All records are secure – much more so than they are in that back room with the wobbly lock at Anonymous.
Autonomous also knows that Bullhorn's global presence is key. With locations all over the world and across various time zones, Bullhorn offers triple server backup and 24/7 support. All Autonomous files are backed up and accessible, even if the worst were to befall the office. You can't say that about paper in a flood.
Autonomous Gets Bigger with Bullhorn
The Bullhorn solution is helping Autonomous to grow. Autonomous has already saved stacks of money on rent and archiving fees. The old back office area in the company's new location has been transformed into extra front office space. Gone are the rooms set aside for records. In their place, there are new areas for more consultants. And new hires? They're found effortlessly by using Bullhorn.
Autonomous hasn't just reached its vision for growth. With Bullhorn, the company has surpassed its goals.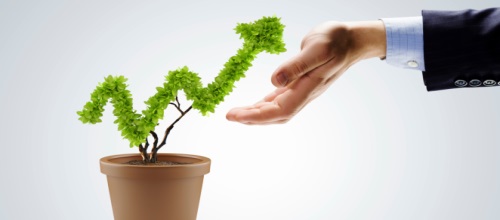 So to end our Tale of Two Companies, here's a quote from the Autonomous Recruitment Company's CEO, Mr C. Dickens:
"It is a far, far better thing that we do at Autonomous, than we have ever done at Anonymous; these are far, far better ways to work with Bullhorn Recruitment CRM than we have ever known."
The moral of the story? Don't be Anonymous – follow Autonomous and get Bullhorn working for you today.
To connect with Bullhorn advisors and to book a live demo, please click here.
Subscribe to the Recruitment Blog
Subscribe for trends, tips, and insights delivered straight to your inbox.