Love your Recruitment CRM – Stepping Beyond Social Recruiting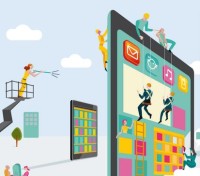 By Lisa Jones, Director of Barclay Jones
My mantra for recruiters in 2015 is 'Love your Recruitment CRM', but why?
2012 to 2014 was about social media in recruitment – everyone went crazy for it.  I think, however, that 2015, is the year of Recruitment CRM. Yes, social recruiting is still on the agenda of most recruitment leaders, but social media is also still classed as suspicious technology by many.  You need to do lots of it to gain traction and the people running the business never needed it in their day – hence it's the thing that every recruiter is doing, can often not measure, and few recruitment leaders take seriously.
Recruitment Software and the Recession
CRM has been a little on the back burner in recent years. This is what I have seen over the last 15 years, being placed right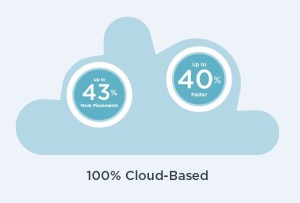 in the middle of some substantial recruitment businesses, right before, during and after the recession. Pre-2008 recruitment tech that I came across wasn't great! And even if it was any good it was really poorly used; we didn't really "need" it.  Our talent needed us more than we needed them, and the same could be said for our clients.  We had more control over our markets.  Our markets were smaller – global and international recruitment was often by accident, not design.  Our competitors were obvious and easy to dismiss. LinkedIn entered our lives in 2003 then Facebook and Twitter came along during the dark years of recession and still we watched from the side lines. I moved from being an IT Director in Recruitment, to running my own Recruitment Tech consultancy in 2008 and watched as social recruiting became something that recruiters became rabid dogs for, as did their own clients.
Recruitment Technology pre-2008
The Recruitment CRM purchased pre-2008 was still sat on the server of the recruiter and was often pretty ineffective.  The data was old, messy and hard to find. The role of the Recruitment CRM deteriorated even more during the recession as workflows went in the bin and the 30 second placement model dominated.  In other words, "Get it on the system, I need to send an invoice".
Recruitment Technology Post-Recession
Social media becomes the new black.  Data, big data (lots of data!) becomes the need of every recruiter.  Jobs are spammed, not posted or pitched.  Clients buy the tech that every recruiter either has or wants and candidates can apply for jobs sat on the toilet in a onesie – imagine that! Recruitment CRM became the mad aunt at Christmas.  The parents (recruitment leaders) invite her as it's the right thing to do.  The kids (recruiters) talk to her because they have been told to – no-one takes her seriously – she talks out of context and offers no value.
Falling in Love with Recruitment Software?
Then last year I noticed a slight shift.  I saw more and more recruitment leaders lifting their  heads, opening their wallets  and planning their business strategies.  PHEW!  They're back in the room!  And so is recruitment software… Why, because social media has levelled the playing field.  However, this has created a new problem. Clients, recruiters and candidates are all competing with each other, using the same tech with access to the same data. Yes, recruiters can claim that their processes are unique, but who really cares? In essence its first past the post and everyone seems to have the same (very fast) car.
Do You Love Your Recruitment CRM?
Recruitment CRM is potentially the only USP the average recruiter has and that's why I think that this should be the year of the CRM and why you should give your CRM unconditional love.
If you have the data (the candidate) you have the market. I don't mean you should have 350,000,000 "candidates" on your database like LinkedIn – I mean you may only have 1% or only a 10th of that.  You need quality data – valuable and useful data. You simply need "enough" teachers, engineers, doctors, IT sales specialists, hr professionals and so on.  You need a great process to keep them happy, and a fabulous content plan (and I include adverts in that plan) to engage active and passive talent. You also need to use your recruitment CRM to run this process, turn it into an asset and then milk it – your clients will buy this from you!
Love your CRM!  It's a sure thing!
This guest blog post is by Lisa Jones, a Director of Barclay Jones, a consultancy delivering business change and improved recruiter efficiency using recruitment technology and social media. She speaks at many recruitment industry events.
Subscribe to the Recruitment Blog
Subscribe for trends, tips, and insights delivered straight to your inbox.