Managing Compliance with Bullhorn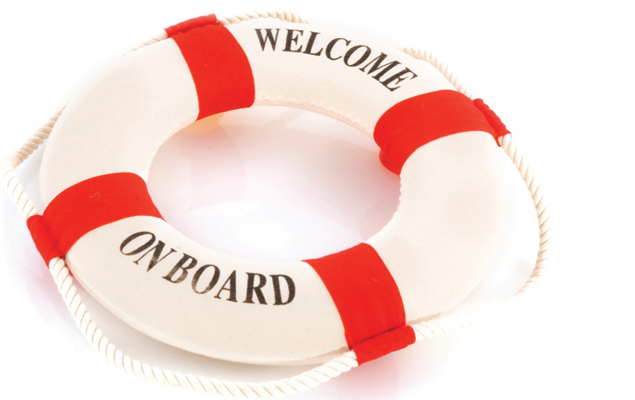 Be Legal, Be More Human with Bullhorn Onboarding
Cary is a top-tier recruiter. She sources the best talent for her clients, then goes the extra mile to ensure they stay together. Bullhorn Recruitment CRM helps Cary to get the best placement results for employers and Bullhorn Onboarding then looks after the new hires throughout the onboarding lifecycle. From the client's point of view, all bases are covered, including compliance with employment legislation. Candidates are content because Cary's efficiency makes them feel cared for and respected. Everyone likes to feel respected.  
Wary Mary
Mary is one of Cary's candidates. With formidable recruitment experience, she's sought-after talent. However, Mary is wary of any new employer, especially due to compliance of her previous job. She had a rough time at her last job, from which she resigned after nine months. Why? Because she didn't feel valued. Mary wished her employers could have been more human.
Her last employer was late to send a contract of employment, delaying Mary's start date. When it finally reached her (by second class post) it was filled with errors. More time was wasted. Then, on her first day, Mary was left sitting alone at reception for over an hour because her appointed greeter was double-booked. It really wasn't a great start. There was not an induction for several weeks. Negative first impressions were never rectified. Mary gave up and called Cary.
Is it any wonder that Mary is wary?
Mary Lands a New Job
Last month, Cary found Mary a great new position. The employer made an offer and Mary accepted. With Bullhorn, all the onboarding paperwork was taken care of in a flash, and this time, it was all correct thanks to compliance. 
How Bullhorn Onboarding Impressed Mary
All the documents could be signed electronically. Mary received her offer letter, contract, and terms and conditions of employment within seconds of sending. No need for printing, signing, scanning, postage, or endless waits for countersignatures. Mary did everything online and returned it to Cary without a hitch.
As her first day loomed, Mary felt nervous and apprehensive. She hoped she'd be happy at her new workplace. The induction was planned in full. Mary was excited when Cary sent more documents across to her. Other important documents were completed electronically too. Off zoomed her payroll and tax details, proof of identity, and right to work in the UK.
A calendar date was already booked for Mary's probation review in three months' time. How's that for efficient? Mary phoned Cary. "Thank you so much for getting everything done so quickly. It must have taken ages." Cary smiled. "On the contrary," she thought to herself. "With Bullhorn, onboarding is a breeze."
5 Ways That Bullhorn Helps Cary:
Bullhorn Recruitment CRM

assures compliance throughout the recruitment process

. Each step is recorded, including advertisements, interview notes, key skills and person specifications, terms and conditions of employment, contracts, conversations, and more.

With

Bullhorn Onboarding

, Cary can create as many onboarding forms as the client needs to exact specifications. It's simple, the Bullhorn way.

Bullhorn

populates documents

with client and candidate information automatically, allowing no room for error.

Printing and postage costs simply disappear.

The legal checklist is ticked

: recruiter, candidate, and client rest easy, knowing that the hiring process is fully compliant with employment legislation.
Bullhorn makes it easy for Cary and her clients to care for their candidates. As for Mary? She's thrilled with her new job. Her wish to work with employers who behave like humans came true. In summary: Mary's no longer wary, and Cary can get back to work sourcing great, new talent.
To find out more about onboarding, Bullhorn-style, please click here.
Subscribe to the Recruitment Blog
Subscribe for trends, tips, and insights delivered straight to your inbox.