Maximise Your Product Insight at EngageX Europe 2020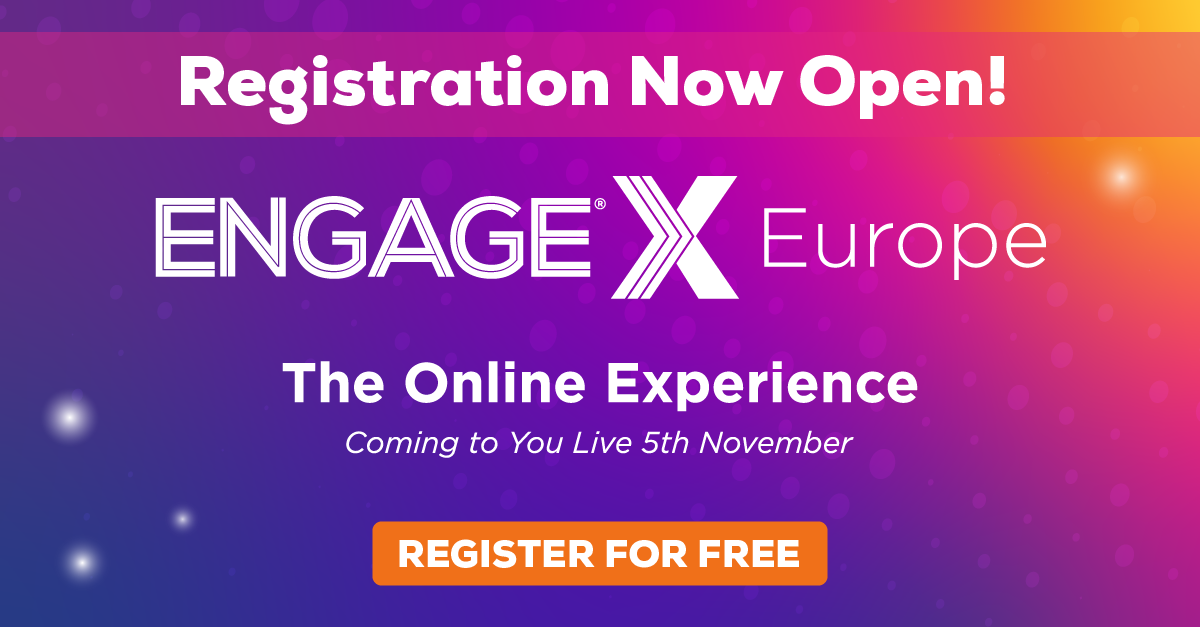 Bullhorn EngageX Europe brings you everything you love about the Engage series of recruitment conferences in an immersive, online format. There are a ton of exciting opportunities for networking and learning. But, alongside the breakout sessions, roundtable discussions, and keynotes, you can also take time to ensure you're maximising your Bullhorn investment (or learning more about why you should!) with Bullhorn Support, Product Tours, and Masterclasses. 
Register Now to Maximise Your Product Insight
This year, our Support offering will be a digital experience where attendees can schedule one-on-one, virtual meetings with our experienced and knowledgeable team. Attendees and Bullhorn employees can share their screens and engage in a one-on-one video call, ensuring a meeting that is personalised and tailored specifically for your unique business and workflows. 
On top of that, our product experts in the Solutions Consulting and Customer Success teams will be running scheduled Product Tours to give you a view into the products you don't know, and Masterclasses to help you get the most out of the products you do. Imagine a convention-floor stage beamed directly to you.
Need more convincing? Read on for three reasons why you should attend EngageX Europe and ensure you're taking advantage of Bullhorn Support, Tours, and Masterclasses:
Get Personalised Support
Our Support teams for Bullhorn and Salesforce can help you troubleshoot any technical issue you are having within your system or provide further information on an existing ticket you have open with Support.  
Be sure to chat with these teams if you have questions about your current environment or want more information on how to use your tech stack more effectively.
Get More / Add More 
Whether you want to get more out of a Bullhorn product your team currently uses, or you are interested in adding an additional product into your Bullhorn solution, there will definitely be sessions perfect for you in our Product Tours and Masterclasses 
Our product experts have developed sessions to provide insight and guidance into your Bullhorn for Salesforce or Invenias by Bullhorn environment. Whether you are a current user of these platforms, or you are interested in a look at what these solutions have to offer, check out the agenda to see what solutions are being covered when.
Access Dedicated Training Time
The Bullhorn Support Team can provide dedicated and personalised training, enabling you to learn how to use Bullhorn even more effectively. Use this time to learn about our training programs, how to best onboard new employees, and how to get the most out of Bullhorn. 
Even better: all of these sessions are completely free, so make sure to take advantage of this great opportunity.
Register Now to Maximise Your Product Insight
Please note, all sessions are in English. If you would like a session like this in your native language, simply get in touch with your Bullhorn contact to arrange. 
---
More about EngageX Europe 2020: 
EngageX Europe brings you everything you love about the Engage series of recruitment conferences in an immersive online format. Hear from an all-star lineup of expert speakers, discover top technology trends, learn tips to get the most out of your Bullhorn investment, and network one-on-one with a community of like-minded professionals and technology experts.
Subscribe to the Recruitment Blog
Subscribe for trends, tips, and insights delivered straight to your inbox.