Mitigate the Impact of Staff Leaving Your Consultancy Business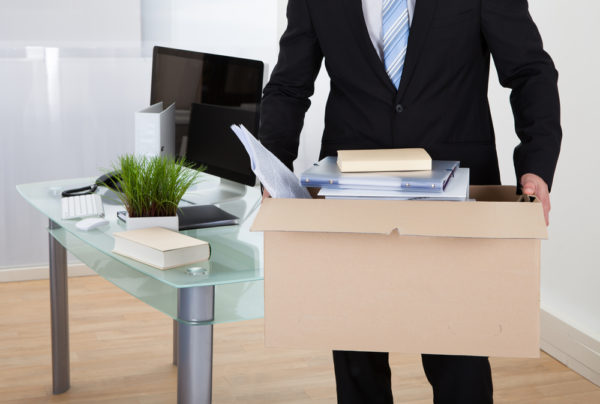 According to a survey carried out by the Hinge Research Institute, the third biggest business challenge facing management consulting firms is finding and keeping good people.
The survey suggests nearly 1 in 4 consultancy firms see the recruitment and/or retention of people a top priority. But this figure probably doesn't surprise you. Your sector is highly competitive and talent is always in demand. As a result, key people frequently move on or upwards in a quest to further their career.
In fact, the attrition rate in consulting can vary between 15-20% each year.
But the potential impact on client relationships is clear. When key people leave, how much knowledge and information related to their client(s) goes with them?
Now you might assume it's all recorded in your CRM system, but that's unlikely to be the case.
Most CRMs require staff to input information manually. It's a time consuming, clunky activity, which means CRMs often show highlights only. When the consultant is left to determine what goes in (and what's left out) they usually omit the minor complaints, details of discussions with other contacts, and the seemingly insignificant information that makes the relationship work.
The alternative is to debrief your staff member, but then you're relying on their interpretation of what's important. And don't forget the strained emotions when people leave! There's always the risk they'll sugarcoat the truth or skip over key insights that their successor really ought to know.
This limited handover can make it difficult for whoever steps into the vacant shoes. Right away they are playing catch-up because they are lacking key points of information to succeed at their job. As a result, the transition isn't seamless and this can cause damage to the ongoing customer relationship.
But let's consider the alternative…
How much easier would it be if a successor had access to every single email exchange that had taken place between the client and the person leaving?
As you know, almost everything is recorded in emails these days. As a result, the full story of the relationship is often lying in these back-and-forth messages. A successor could very quickly get up to speed by revisiting these emails along with the overviews and insights that they deliver. Ideally, the transition should be so seamless that the client doesn't even notice the handover.
Fortunately, modern CRM technology is emerging the every-day needs of consulting firms. In fact, Bullhorn Pulse can provide your consultancy firms with the exact solutions to solve the needs above.
Integrated with your email servers, Pulse:
Automatically pulls ALL emails into your system
Automatically populates your CRM contact details with every contact and company you deal with
Generates insights into an easy-to-navigate dashboard
To ensure your next handover is seamless, schedule your live demo of Pulse today.
Subscribe to the Recruitment Blog
Subscribe for trends, tips, and insights delivered straight to your inbox.