Randstad Switzerland Is Streamlining Workforce Management by Implementing Bullhorn VMS Access

Randstad is well on its way to becoming the most recommended recruitment agency in the UK, and being the second largest HR services provider in the world, is further striving to shape the world of recruitment and consultancy on a global scale.
The global firm has recently moved even closer to its goals with its decision to streamline its contingent workforce management by adopting Bullhorn's VMS Access tool. The 50 Randstad consultants located in Switzerland have now adopted Bullhorn's cloud-based subscription service to work on a high volume of VMS job orders. Because Bullhorn's system connects with practically any VMS (including Fieldglass, Beeline, and IQ Navigator), Randstad Switzerland has a system in place that connects all of its existing tools.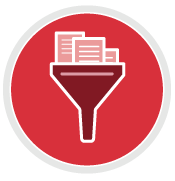 Since its founding more than fifty years ago, Randstad has built its client base upon excellent recommendations due to its reputation for providing superb customer service. Bullhorn VMS Access will now contribute to Randstad's customer service efforts by automatically filtering requisitions by custom defined parameters. Randstad Switzerland can now be assured of always placing the right person in the right job, whether in regards to a specific industry, geographical location, or type of role; allowing consultants to focus on their best job orders.
Now, with its newly automated data integration and workflow, Randstad fills job openings at over 350 of the world's largest companies within minutes. This saves invaluable time for all of the consultants at Randstad Switzerland. With Bullhorn sending automatic notifications whenever a new job order comes through, consultants have an immediate advantage against their competition, both in terms of new posts and existing customer relationships. Ultimately, Bullhorn VMS Access provides the company with real-time visibility into the requisitions that generate the highest ROI.
To learn more about VMS Access and how it can help your business grow, follow this link.
Subscribe to the Recruitment Blog
Subscribe for trends, tips, and insights delivered straight to your inbox.