Which Recruitment Events Should I Attend in 2020?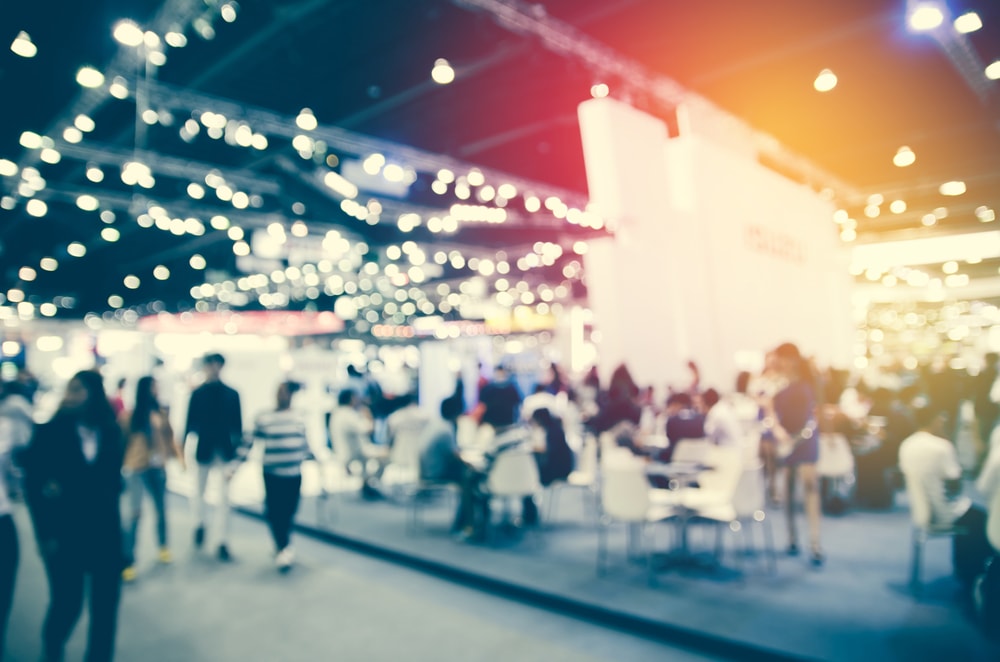 It's impossible to ignore the value of attending an industry event—they afford a highly concentrated opportunity to both network and learn. At events, we get to expand our network and connect with peers we may not otherwise have a chance to connect face-to-face. 
You'll also derive so much value from knowledge sharing, and bringing back new ideas to scale your businesses. Still, it can be a challenge to justify taking a day out of the office. Plus, with so many events to choose from, where does one begin?
To help you decide, here are a few of the top events for recruitment professionals in 2020. So take a look and find the conference best suited for you and your business!
Date: February 4-5
Location: Olympia, London
Tickets: Free
Follow: @RecExpo | #RecExpo
Recruitment Agency Expo is the UK's biggest event for recruiters featuring more than 100 suppliers exhibiting the latest tools, technologies and services. There's a chance to hear from dozens of speakers on all the topics central to the recruitment industry for the upcoming year. 
Some of the topics covered:
Go-to-Market Strategy, Candidate Experience

Business Strategy, Trends, Data & The Future of Recruitment

Business Development & Recruitment Marketing

People Strategy, Leadership, Training & Development,Culture, Diversity & Inclusion

Operations Strategy, Financial Management, Domestic & International Legislation

Process, Innovation & Technology Strategy
Don't forget, this event also takes place in Birmingham in October 2020!  
Hosted by: Global Recruiter
Date: March 4
Location: 8 Fenchurch Place, London
Tickets: Free
Follow: @GlobalEditor
Work is changing. The workplace is changing. The recruitment industry is being challenged to address new needs, to work with the new employee models and company models. At the same time recruitment companies need to adopt new technology to stay efficient, effective and relevant.
With input from future thinkers, workplace and recruitment sector experts, practitioners and end-users, this is a chance to understand what lies ahead and to identify the processes, systems, and solutions which will power you and your business to greater success in the years to come.
Hosted by: Bullhorn
Date: September 15
Location: 133 Houndsditch, London
Tickets: Currently listed at £99
Follow: @BullhornUK | #BullhornEngage
Engage is the premier global recruitment conference series. At Engage, you'll immerse yourself in key industry trends, technology innovation, and Bullhorn best practices in order to make the best decisions to grow your business.
Full of highly personalised experiences and one-to-one interactions with ecosystem partners, agency peers, and Bullhorn experts.  At Engage London, you'll discover how to more effectively engage talent, leadership, and the future of recruitment. Recruitment leaders and practitioners alike come together for unparalleled industry insights and tactical Bullhorn product training. 
Hosted by: Staffing Industry Analysts (SIA)
Date: November
Location: London
Tickets: Corporate Member: Complimentary or £515 + VAT
Non-Member: £905 + VAT
Follow:
@execforum | #execforum
SIA's annual Executive Forum is the leading event for staffing executives in Europe. Attend for yourself to further your strategic vision and tactical priorities in collaboration with leading CEOs, senior executives, dynamic speakers, and industry players. Stay tuned for more updates on the theme and keynote speakers! Lastly, Bullhorn and SIA will be sponsoring their annual Women in Recruitment lunch.
---
Tickets are now on sale for Engage London—don't miss your chance to register now before tickets sell out.
Subscribe to the Recruitment Blog
Subscribe for trends, tips, and insights delivered straight to your inbox.