The Top UK Sectors Poised for Growth in 2018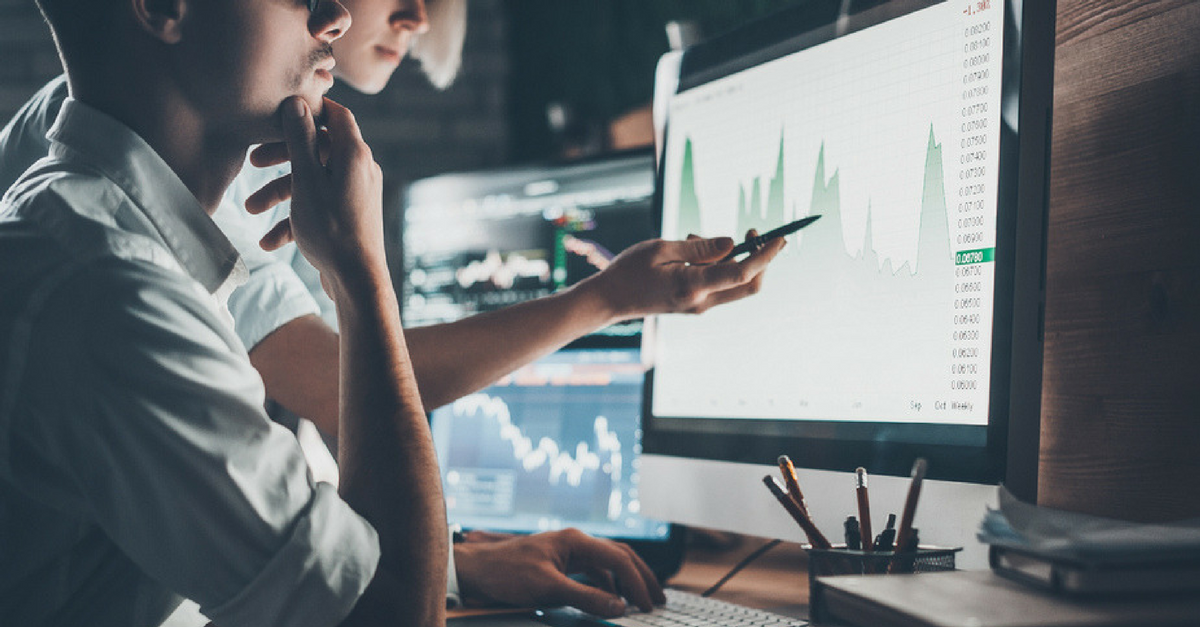 With 51 percent of companies planning on growing their workforces over the next twelve months, according to new data from the Confederation of Business Industry (CBI), many will be looking to niche agencies that can support their talent attraction strategies. This is particularly the case in the skills shortage era we're operating in. So as we begin a new year, what are the top sectors that'll experience growth?
Technology
Demand for cyber security professionals will increase over the coming year, according to new research from the Recruitment & Employment Confederation (REC). In fact, 81 percent of the recruitment agencies surveyed as part of the REC's Job Outlook think demand will rise significantly.
While it's unsurprising that professionals within this area will be increasingly sought after—after all the UK has seen a steady stream of cyber-related crime this year—employers are struggling to attract talent. In fact, the REC's report reveals that 81 percent of recruitment agencies believe that the workforce simply won't be able to meet the demand over the next twelve months.  Consequently, agencies with expertise in this area look set to see increased demand for their services. Sixty-one percent of UK recruitment professionals expect hiring needs to increase in 2018, according to a new report. But even with hiring needs increasing, agencies will also have to focus their efforts on attracting professionals through innovative recruitment campaigns that put candidate engagement firmly at the centre.
Fintech
Elsewhere, the fintech arena is set to experience somewhat of an explosion, according to new research from Morgan McKinley. In its latest Employment Monitor, Operations Director, Hakan Enver says that because "the fintech disruption isn't in the future, it's in the here and now," businesses are increasingly seeking niche tech skill sets (particularly data scientists) to ensure they're adapting to the rapidly evolving fintech space. The demand is so high that employers are increasingly relying on contractors over permanent employees. Consequently, agencies that can demonstrate an ability to source niche skill sets in a rapidly shrinking talent pool, look set to see increased demand for their services.
Manufacturing
With new data revealing that growth within the sector is at a 30 year high, agencies placing professionals into the arena will be busy in the coming months. The Confederation of British Industry (CBI) attributes this growth to the weak pound and strong Eurozone economies placing more orders with UK manufacturers. While this is indeed positive, the CBI warns that unless more is done to address skills gaps, the UK's industrial strategy could be in jeopardy.  Neil Carberry, the CBI's managing director for people policy recently said, "It's essential that businesses work to address skills gaps with colleges and other providers, but with high employment rates, domestic training alone can't meet all our needs. Firms will need to be able to access people from outside the UK to support future growth and deliver the Industrial Strategy." This sentiment is reflective of a survey of UK manufacturers which revealed that 67 percent were worried that talent shortages would impact their business.
With UK businesses looking to increase headcount in the coming months, the opportunity to win more business is certainly there for the taking. And while skills shortages look set to challenge employers' growth prospects, they also mean that your role as a strategic partner will only grow in importance. Are you up for the challenge? Here are some top tips for overcoming talent shortages.
Subscribe to the Recruitment Blog
Subscribe for trends, tips, and insights delivered straight to your inbox.