Recruitment Tech 101: What Is Mobile Recruitment?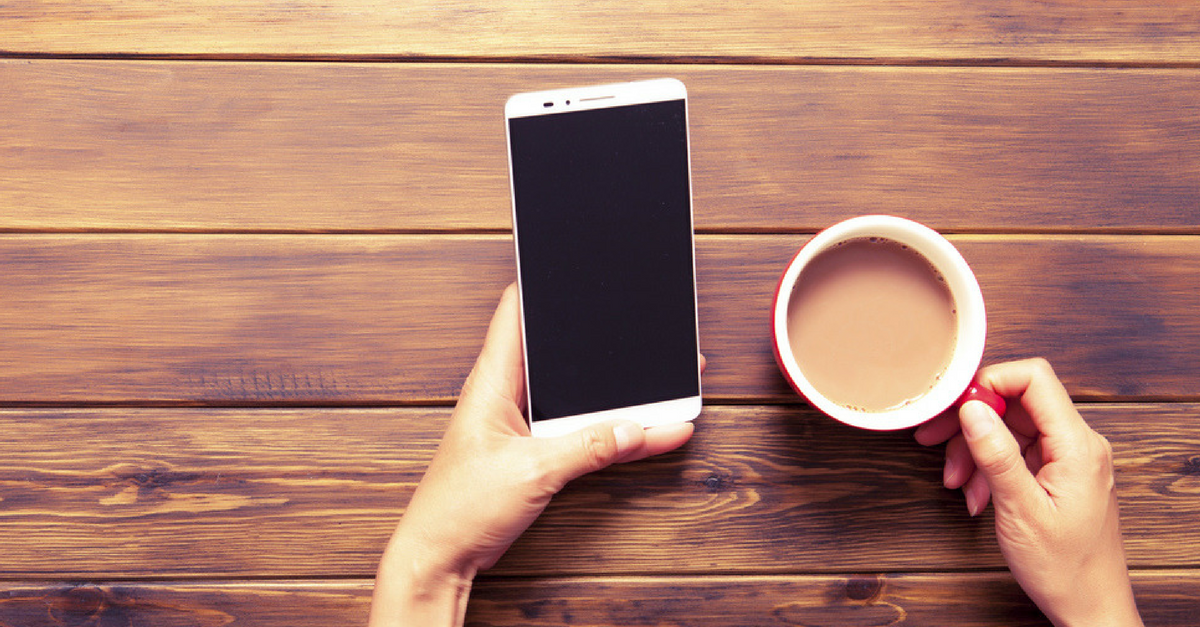 Welcome to Recruitment Tech 101. In this series, we capture some frequently asked questions about recruitment technology and its benefits for firms. Next up: Mobile Recruitment
What is Mobile Recruitment?
Mobile recruitment is a deceptively simple term—it's just recruiting, but mobile, right? The tricky part is that mobile recruiting can refer to two distinctly different concepts:
We'll discuss both and break down why each is important.
Mobile recruiting for recruiters and salespeople
Mobile recruiting for recruiters and salespeople starts with your recruitment CRM. The CRM is the base of operations for most recruiters and salespeople—it's where most of your activities take place and (it should be) where all of your candidate and client information is stored.
Mobile recruiting refers to your ability to perform all of the activities you normally would with your recruitment CRM but with a mobile device.
In the minutes before an on-site meeting, can you quickly look up companies and contacts to review notes, open jobs, and placements?
After a meeting, does your mobile recruiting software allow you to enter data into an applicant tracking system immediately, helping you capture details that might otherwise be forgotten?
As a recruiter or salesperson, it's essential that you can do your job wherever you are. Without the flexibility of mobile recruiting software, it becomes harder to meet up with the many demands of your day to day life.
What should I look for in mobile recruitment software?
Your mobile recruiting software should be an extension of your applicant tracking system, and it should be a consideration when you're selecting which recruiting software to use.
Here are some of the essential features a mobile version of your recruiting software should include:
View candidates, contacts, jobs, and placements.

Search for candidates and view resumes.

Display client and candidate maps and get driving directions.

Track email and calendar activity automatically.

Create and view notes.
Mobile recruiting for candidates
The other definition of mobile recruiting is all about using mobile technology to better engage, find, and place candidates. Is your website and your applicant tracking system optimised to deliver a fully mobile experience?
Why does mobile matter for candidates?
It's nearly impossible to overstate the impact of smartphones and other mobile devices on the way candidates approach the hiring process. Eighty-nine percent of job seekers think mobile devices play a critical role in the job hunting process. Yet, recruitment agencies and businesses are struggling to keep up with the trend. According to Undercover Recruiter, only
39% of career websites are optimised for mobile
36% of job postings are optimised for mobile
36% of application processes are optimised for mobile.
If you want to provide a candidate experience that reflects the way candidates use the internet, it's important that you keep mobile in mind.
Text Messaging (SMS) and Mobile Recruiting
Mobile recruiting isn't just about having a mobile-friendly site. It's also about the way you're reaching out to candidates. A key part of a mobile strategy you should consider: texting your candidates.
Nine out of ten people expect to be able to communicate through SMS or a messaging app and ninety-eight percent of texts get opened. 
It's also increasingly the direction that the recruitment industry is headed. SMS messaging is the fastest growing communication channel in 2018, according to a recent survey of 1400 global recruitment professionals.
How can you incorporate SMS into your strategy? Look for an ATS with texting functionality for the most cohesive experience possible.
Mobile recruitment isn't just the future, it's the present. And the sooner your staffing firm is equipped to leverage mobile, the better you'll be ahead now and going forward.
---
Want to learn more about what you should look for in a recruitment solution? Check out the Recruitment CRM Buyer's Guide for everything you need to know to make a worthwhile investment in your recruitment agency's future.
Subscribe to the Recruitment Blog
Subscribe for trends, tips, and insights delivered straight to your inbox.