4 Recruiting Tools that Will Improve Your Workflow (and Why)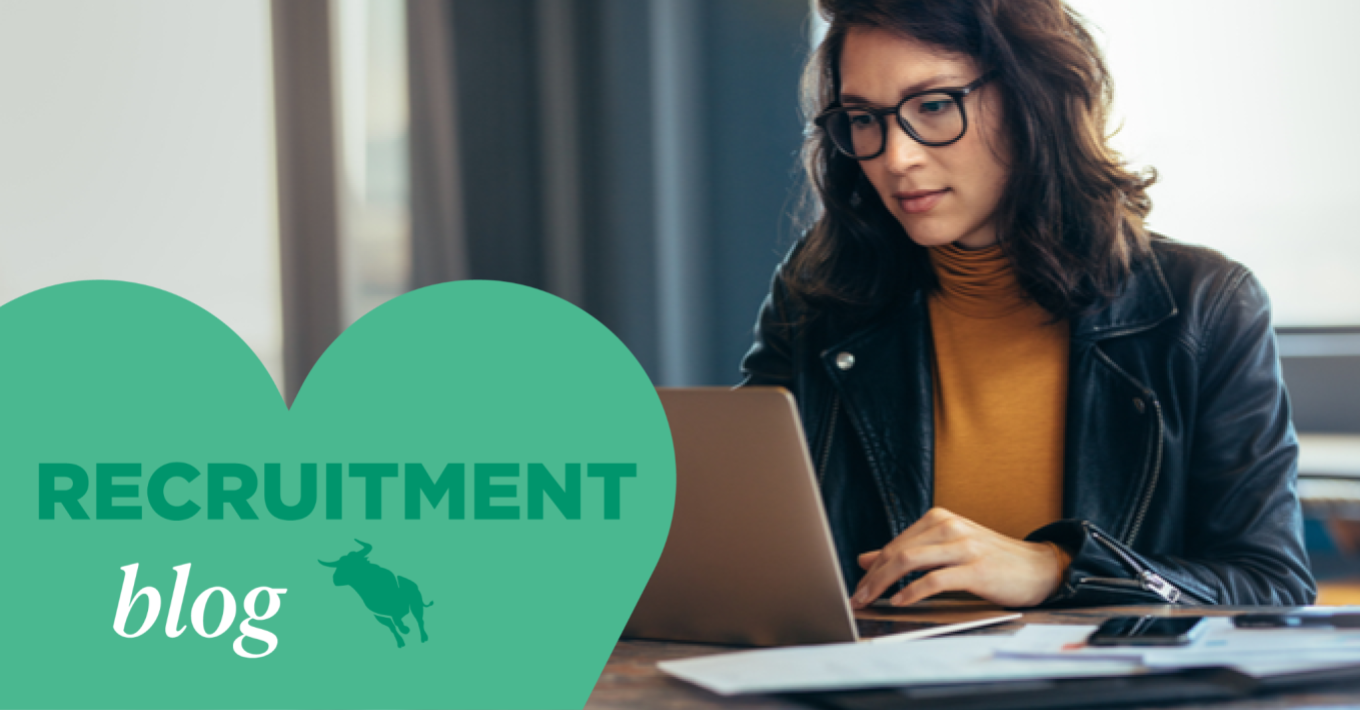 The world is full of new recruiting tools, each of them promising the same thing: to grow your business. In this influx of constantly evolving tech, it can be easy to get lost in the midst of it all. How can you ensure you're choosing the right digital solutions to streamline your agency's workflow and achieve the growth you're looking for?
Everyone's recruiting tools will look different depending on their agency—after all, no two organisations are the same, so why would their tech stacks be? There are, however, a few essential tools that can help any agency take advantage of the tools available to empower their recruiters, engage with talent, and meet the moment.
ATS/CRM
Any recruitment agency looking to thrive in 2022 should be looking first and foremost to digital transformation. According to this year's Global Recruitment Insights & Data (GRID) Trends Report, 84% of recruitment agencies already have a digital transformation in strategy in place. The need to digitise is more critical now than ever, and tools that help create a single source of truth for your organisation to look to in times of uncertainty can help. This is where an ATS/CRM comes in.
Put simply, an ATS, or applicant tracking system, captures and organises information about your candidates, whereas a CRM, or customer relationship management, does the same for your clients and other external relationships. By keeping all of your data in one place, a well-integrated and properly utilised ATS and CRM can streamline your business and help your agency run more efficiently. 
To make your life (and your team's lives!) easier, it's best when your ATS and CRM can integrate into one platform, avoiding unnecessary toggling between applications and out-of-date information. ATS/CRMs can even offer additional tools like email integration and mobile functionality, as well as additional technology providers to integrate into your own stack, customised to best suit your agency's needs.
Agencies with a digital transformation strategy in place were more likely to report revenue gains in 2021 in our GRID Trends report and are more likely to anticipate revenue growth in 2022. The data is clear: an investment now in a worthy ATS/CRM is a necessary step to building your foundation for future growth.
Automation
Automation seems like it's everywhere in this day and age—but how can you use it to your advantage? What parts of your workflow can you automate?
And how does automation fit in with your agency's strategy?
As with any new endeavor, it's likely best to start simply. As our own Billy Davis, Product Manager, Automation and AI at Bullhorn, said during Engage Boston 2022, "Focus on automating the tedious—no one likes data entry!" Automating simple tasks like data entry, or copying, clearing, or setting field values, can save you and your team endless hours of manual tasks and result in more accurate data—and a more actionable talent pool.
From there, you can use automation to reduce additional repetitive tasks, like sending interview reminders, collecting customer NPS survey results, pre-screening candidates, and more. With automation, your imagination is truly the limit. 
Regardless of your strategy, the key to utilising automation successfully is to create a mix of tech and personal touch. Recruiting automation isn't a way to replace your team's efforts; it's a means to amplify their hard work. Our GRID Talent Survey of 2,000+ perm, freelance, and temp workers in North America and the UK found that talent still wants regular human interaction during the process of searching or selecting jobs with agencies. Agencies that leverage automation to streamline their workflows and put time back into candidate relationships have a tremendous opportunity ahead of them. With your team working together with recruiting automation, you can ultimately improve bottom-line and top-line growth.
Reporting
With the constant change in the recruitment industry, it can be difficult to know what the right decision is. How can you be sure you're best setting your team up for success? To make the most informed business decisions, it's best to look to analytics and reporting tools.
At this year's Engage Boston, Roxanne Kos, Senior Director of Enterprise Applications at Vaco, spoke on the importance of including a reporting tool in your recruiting workflow: "As our staffing businesses grow and evolve, there is not always a perfect fit software, but you need to make sure there is always a core product there that allows you to report on analytics and ROI."
Like automation, everyone's analytics stack will likely look a bit different, depending on what you'd like to report on and to whom you'd like this data to be delivered. There are tools for every need, providing business data like productivity, job fill rate, return on effort, and more. You can also get as high-level or granular as you like, from providing holistic data to leadership to delivering insights on individual clients directly to your recruiters.
When it comes to analytics, it also helps to know not just where you've been but where you're going. Recruiting tools that provide predictive analytics look at your data in real-time and provide actionable insights to your team, so they know what they can do today to be more successful tomorrow. At its core, that's what your analytics tool should provide: readily available data, updated in real-time, so you can make the most informed possible decision to drive your team's decisions.
Candidate Self-Service
Once you've laid the groundwork with digitising, automating, and reporting, you're primed to implement recruiting tools that will engage and empower your talent.
These days, talent's expectations have shifted. Nearly half of candidates use their phones to apply for jobs, and more than half cite the ability to apply via their phone as an essential offering when applying for jobs online, according to this year's GRID Talent Survey. It's time to deliver the seamless digital experience modern workers expect.
Bullhorn CEO Art Papas spoke to the power of technology in building a strong culture and community during his keynote at Engage Boston. "Tech is a critical enabler of growth," he said. "Companies building apps aren't just building them for the sake of technology; they're doing it because the world is different, and they have to respond."
With a recruiting tool that empowers your candidates to engage in self-service, you can deliver the experience modern workers expect. The ideal talent platform utilises multi-channel engagement, mobile compatibility, automation, and AI to allow you to engage, onboard, and stay in touch with talent, meeting your candidates where they are on their terms. 
With a talent platform tool, your candidates can take charge of their own recruitment experience, from registering, to building their profiles, to searching for and applying for jobs, to uploading documentation and credentials. This kind of high-touch experience is essential to building a talent base that comes back again and again for their next placement. With the power of these recruiting tools working together, you can empower your candidates to take the future into their hands.
---
Want to learn more about the recruiting tools Bullhorn has to offer? Explore our products page here. 
Subscribe to the Recruitment Blog
Subscribe for trends, tips, and insights delivered straight to your inbox.