New Business CRM: The Results Take Care Of Themselves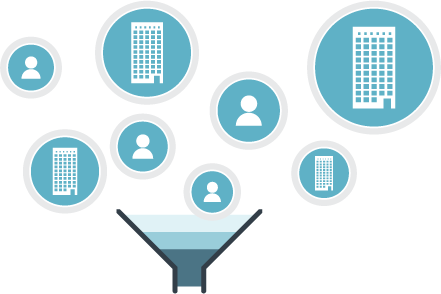 Making Waves
Emma was making waves. Not only in her own agency, where she was the New Business Director, but in the extended network of agencies that belonged to the same group. The tipping point had been one unfortunate experience too many, where lack of knowledge and poor information flows had resulted in competition rather than collaboration.
She accepted that you could not translate every referral into a client but was concerned about the harm that could be done to evolving relationships. Worried about the reputational damage that could result from lack of cohesion among colleagues across the agency network, Emma resolved to transform misfortune into opportunity.
The bare essentials
An inter-agency working group had gone back to basics – what did they actually mean by 'customer relationship management'? Could they define it in a way that made sense to everyone in the group, regardless of the agency they represented or the function they fulfilled?
Was their interest in account management? In gathering information and sharing insights about prospective clients? In managing relationships with suppliers? In organising events?
It soon dawned on Emma and her colleagues that the scope of their project was broader than any of them had realised. While her own focus was on New Business, Emma quickly realised that the information gathering and analysis requirements she needed to meet to perform her function effectively applied equally to other areas of business. Stripped back to bare essentials, they each followed the same process.
This made it easier to define an inter-agency working practice that had relationship management at its core. It also served as a specification for a technological solution that could enable colleagues to get work done with greater efficiency. With a clear understanding of both the process they were attempting to support and their technical requirements, Emma contracted with Bullhorn CRM.
Transformed practice
Emma had heard many successful sportspeople and their coaches talk about how they focused on the process and let the results take care of themselves, but she had always been sceptical. However, the first months after adopting her new working practices, during which she concentrated on the steps of the process rather than the outcome, were a revelation.
Fewer referrals were missed and there was a better understanding of where referrals came from and how prospective clients fitted into the network of existing customers.
Information was shared with and accessed by a greater range of colleagues in the agency group. Emma's agency was gradually developing a single repository of information to serve as a source of useful insights about prospects and their fit with the agency and its partners.
Most notable of all, revenue was increasing too. By focusing more on each relationship and its management, and by having a much better system in place for ownership of and accountability for referrals, conversion rates were up. The agency was gaining more clients and the New Business team was responsible not only for this, but also for the smooth handover to account management.
Emma's team members spent a lot of time travelling and it was rare that they were all in the agency office together. There was a constant need to meet prospective clients, to build relationships with new customers, and to connect them to colleagues elsewhere in the agency, and the availability of Bullhorn CRM on the team's laptops and mobile devices radically improved its effectiveness.
The members of Emma's team were sharing and accessing information in real-time, gaining access to reports and insights prior to client meetings, and sharing new data immediately after them. They were truly practising customer relationship management.
Interested in knowing more? Start a Conversation

Only 45% of agencies are using CRM systems, despite the fact that these service-oriented businesses could benefit tremendously from client intelligence and relationship nurture. Why is there a reluctance to adopt CRM technologies at some agencies, and how can agency professionals circumvent this institutional hesitation and ensure widespread adoption and productivity?
Read our whitepaper to find out more. Download Whitepaper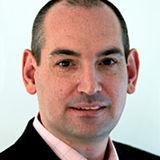 r.young@bullhorn.com | Twitter | LinkedIn
Richard helped introduce CRM to the UK back in the '90s. With this wealth of knowledge, Richard helps organizations with their CRM and sales management processes in a practical and efficient manner.
Subscribe to the Recruitment Blog
Subscribe for trends, tips, and insights delivered straight to your inbox.