10 Reasons to Come to Engage 2015!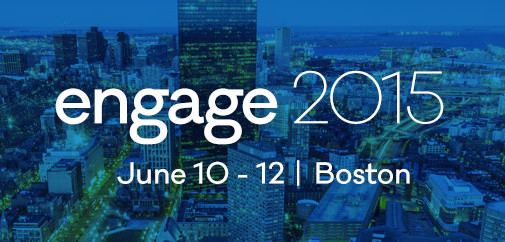 Engage 2015, the only annual conference that brings the entire community of Bullhorn customers together, starts in one week! On Wednesday, June 10th, staffing experts and industry luminaries will arrive in Boston for three days of learning about best practices, new innovations, and industry insights. With over 20 info-packed sessions, more than 400 attendees, and upwards of 25 expert speakers, Engage 2015 is one conference you won't want to miss!
Not signed up yet? Don't worry – you can still register at the official Engage 2015 site!
There are plenty of excellent reasons to come to Engage 2015, including:
1. Info-Packed Sessions – Choose from four specialized tracks, made up of sessions led by more than 25 industry thought leaders and experts!
2. Meet the Bullhorn Team – Connect with Bullhorn product experts who can help you make the most of your Engage 2015 experience!
3. Official Engage 2015 Party, sponsored by Broadbean – Don't miss the official party of Engage 2015 at The Beehive, where you can kick back and enjoy an evening of great food and drink, good tunes, and fun surprises!
4. Experience Boston – Boston might not be sunny and warm year-round, but it sure is in June. Check out our list of 5 great ways to enjoy Boston while here for Engage 2015!
5. Innovation Throwdown – Vote for your favorite product enhancements designed by Bullhorn developers!
6. Inspirational Keynotes – Hear keynotes by exceptional speakers like Ryan Estis (sponsored by SYNETY), named "one of the best keynote speakers ever heard" by Meetings & Conventions Magazine, Art Papas, Founder and CEO of Bullhorn, and Joanie Courtney, SVP of Global Insights at Monster Worldwide!
7. Networking – Connect with fellow staffing and recruiting leaders at numerous networking events throughout the conference!
8. Bullhorn Connect – Stop in at Bullhorn Connect, the conference's dedicated Bullhorn showcase, where you can meet Bullhorn product experts, see live demo sessions, and share feedback on new features!
9. Marketplace Partners – Meet face-to-face with a variety of Marketplace Partners, including Broadbean, SYNETY, and Monster!
10. Surprises and Prizes – Keep an eye out for awesome prizes and giveaways throughout Engage 2015!
Don't miss this opportunity to absorb crucial knowledge that will help you to better engage your clients and win more business. Sign up today and we'll see you in Boston!
Subscribe to the Staffing Blog
Subscribe for trends, tips, and insights delivered straight to your inbox.