Top Notch Performance
Bullhorn is the provider most recommended by staffing executives at a rate of 5 to 1. It's easy to use, purpose-built for staffing workflows, and new hires can get up to speed in 48 hours Each year we invest over $40m in research and development to ensure the technology is cutting-edge and keeps you ahead of the competition.
World-Class Support
With a 95% client satisfaction rate and industry-best first-call resolution rate, our world-wide support team ensures you'll get the support you need any time you need it. Our teams are spread out across the globe so you'll always reach a person, not an answering machine.
Largest Staffing-Specific Partner Marketplace
With over 100 technology partners integrated into Bullhorn, you can build a tech stack that caters to your unique business needs and works seamlessly together. Tap into the expertise of the team and 10,000 customers to build your dream tech stack.
Start Growing Your Business with Bullhorn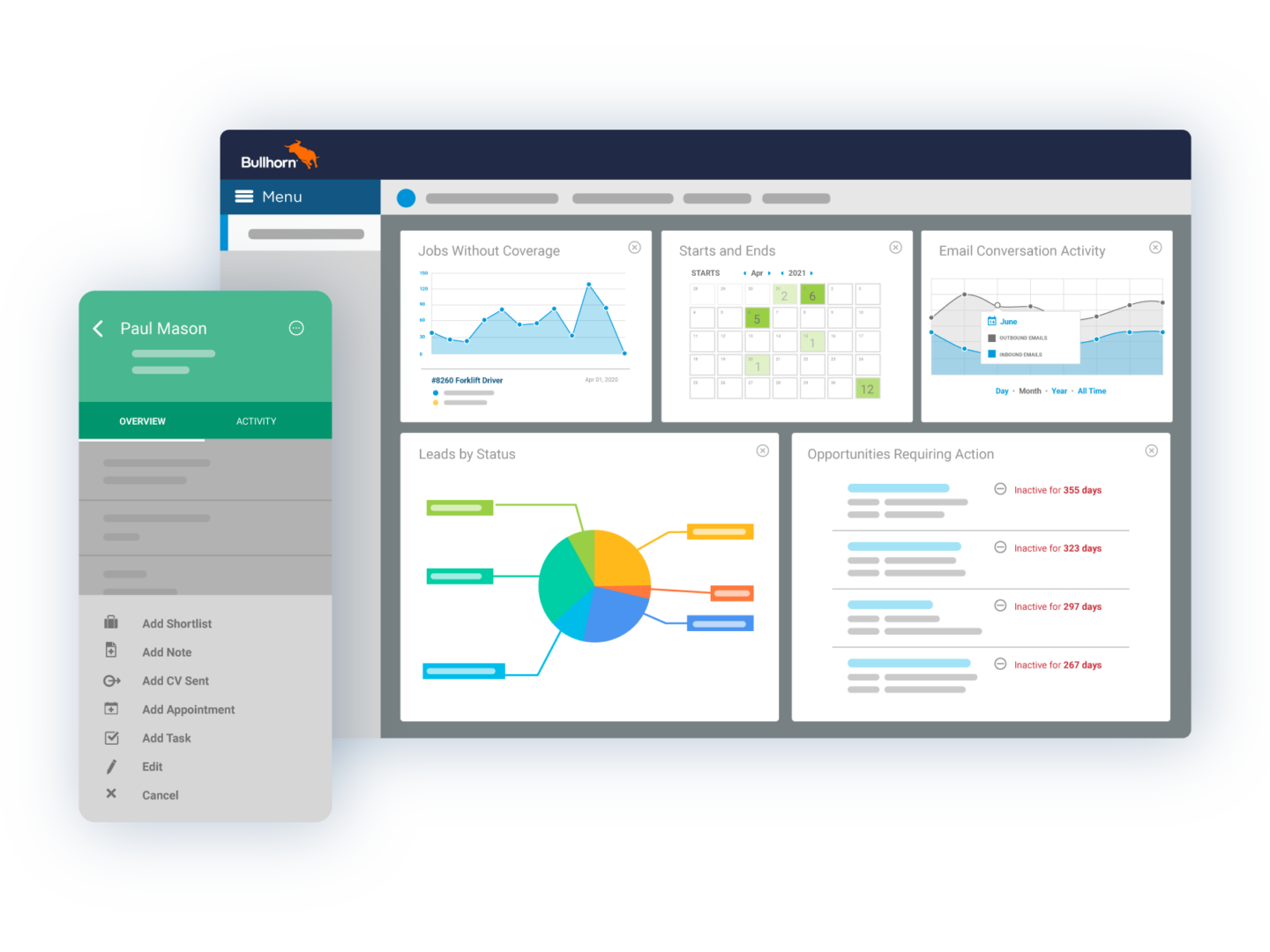 The Applicant Tracking System and CRM Built for Growing Agencies
Bullhorn's powerful, easy-to-use applicant tracking system lets you manage the entire recruitment process from a single interface – from desktop or mobile device, on any browser. Adding automation into the mix makes any agency a force to be reckoned with. Double the output of your team through automated, yet personalized, candidate communications at scale, a win-win for your team, candidates, and clients.
Bullhorn was adopted by our company much faster than I thought it would be. It took about a 30-day adoption time period. It was just so easy to use and it was so customizable that we could make it fit our exact business model. We could incorporate our lingo and our processes and everything about our business into Bullhorn, and that made a huge difference in the adoption rate.