Everything You Need to Know about The 2019 Bullseye Awards for Staffing Innovation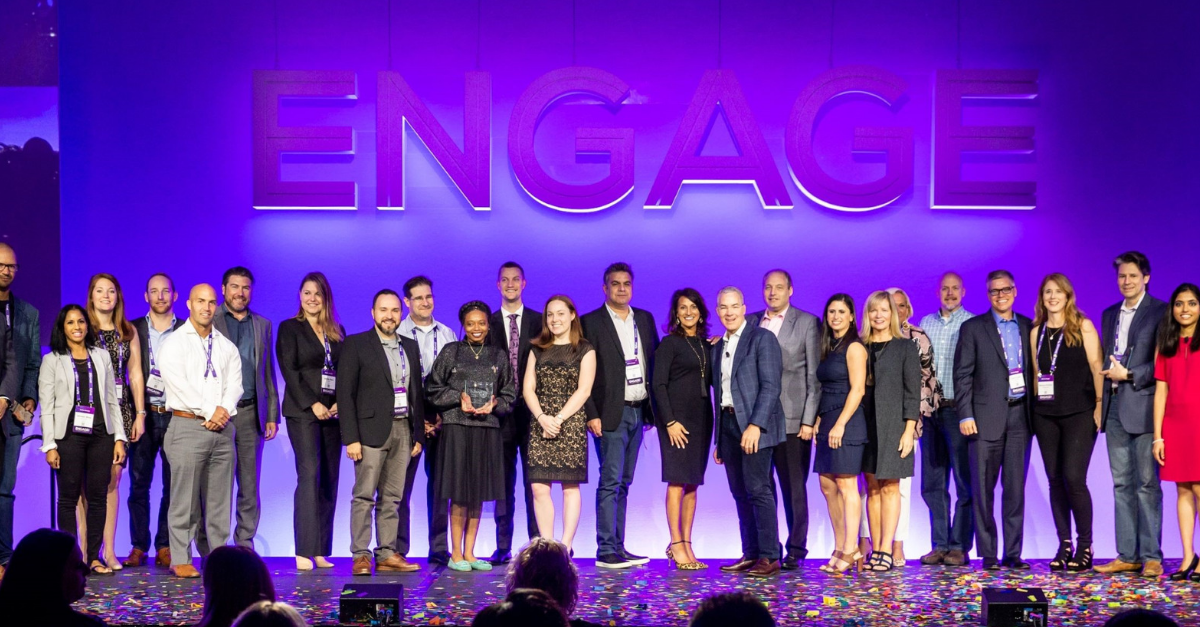 Are you, or is someone you know, an innovator in the Staffing industry? Is your agency doing something groundbreaking with technology? If so, we want to hear from you! The Bullseye Awards for Staffing Innovation are now open for nominations. Watch the video or read on to learn everything you need to know about this exciting industry honor.
What are the Bullseye Awards?
The Bullseye Awards recognize the staffing professionals who transform their businesses and the world through their innovative leadership, compassion, and drive for excellence.
The awards are sponsored by ClearEdge Marketing.
It's incredibly important to recognize the emerging professionals and strategic leaders that are at the forefront of shaping the industry's evolution.
Leslie Vickrey,
ClearEdge Marketing CEO and founder
What are the categories?
Staffing Leader of the Year
This award recognizes an outstanding staffing executive with an incredible commitment to driving results for their agency, building outstanding operations for their firm, and creating a thriving and positive workplace culture for all employees.
Rising Star in Staffing
This award recognizes a high-performing, up-and-coming staffing professional in a recruiter, sales, or operations role with an incredible commitment to driving results for their agency, building strong candidate or client relationships, and prioritizing candidate or client experiences.
When are the deadlines?
Submissions are open now and will remain open until Monday, April 15. Finalists will be announced Monday, May 13. The winners will be announced Friday, June 14th at Engage Boston 2019.
How do I submit a nomination?
Submitting nominations is a snap. Here's what you need to know.
Step 1: Register for Engage Boston 2019
Before submitting, make sure your nominee or their colleague is registered for Engage Boston. We'll be recognizing all the finalists on stage!
Step 2: Nominate someone
Nominate a staffing star. This could be you or a colleague.
Step 3: Tell us why your nominee shines

This is the most important step!  Tell us why your nomination deserves to win. Use stats and anecdotes to really sell your story.
Can I nominate myself?
Absolutely. If you're doing something great, we want to hear about it. You can also nominate team members or anyone in the industry you really admire.
Where can I learn more?
To learn more about the Bullseye Awards for Staffing Innovation and to submit nominations, go here.
---
More about Engage Boston
Discover how to more effectively engage talent, leadership, and the future of staffing at Engage Boston, the leading staffing and recruiting conference in North America. Over three full days, recruitment leaders and practitioners will come together for unparalleled industry insights and tactical Bullhorn product training. With more than 1,000 attendees, Engage Boston is the best event to make new connections and learn from the brightest minds in the field but is still intimate enough that you'll see some of your favorite staffing friends. Register now.
Subscribe to the Staffing Blog
Subscribe for trends, tips, and insights delivered straight to your inbox.