Adapt to Disruptive Markets with Conversational AI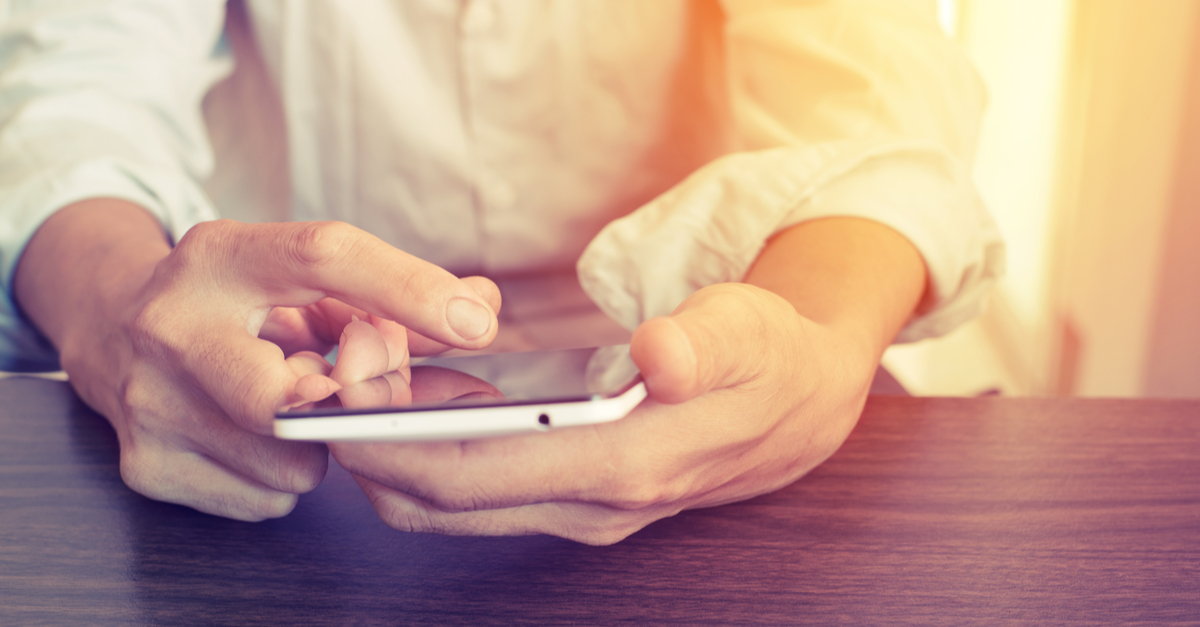 While staffing firms across the globe are forced to re-examine the way they do business in light of the recent global events, we understand that you still have a commitment to your clients and candidates to be as effective as possible. With that in mind, here everything you need to know about using conversational AI to adapt to the new world of work.
---
Even prior to the outbreak of COVID-19, the world was rapidly embracing digitization and the importance of digital adoption. With COVID-19 and the knock-on effects, this trend has only rapidly progressed. 
While many Americans have lost their jobs, and GDP has decreased by almost 5%, jobs are still being created. We're seeing increased hiring in remote positions for customer service roles, call-center representatives, and e-commerce and delivery. Amazon alone hired 175,000 workers for distribution, warehousing, and delivery support. 
Now more than ever, there is a need to increase the speed at which we're connecting workers to employers. Many staffing and recruiting companies have responded to this need with the adoption of automation and AI to power speed and efficiency.
Additionally, the trends in e-commerce and consumer experiences are transforming candidate expectations for the world of work.  Consumer experiences have become increasingly digitized and optimized, and the most successful staffing and recruiting companies are those choosing to embrace these new norms in their processes as well. In fact, six of the eight largest staffing agencies in the world are using conversational AI for recruiting and as the cornerstone of their pursuit of speed, efficiency, and enhanced candidate experiences. 
Ultimately, these staffing businesses are the ones keeping up with rapidly changing candidate expectations. In this new world of work, one shaped by the market impacts of COVID-19, staffing agencies need to be able to quickly pivot recruiting models to different industries, different job profiles, and shifting geographies. It's a world which demands an always-on recruiting process, one that operates in multiple time zones, and is able to scale up and down to meet the ever-changing needs of clients. 
Right now, there are over 20 million Americans out of work. Conversational AI makes it possible for recruiters to engage these potential candidates effectively, bring them into their pipelines, and create value from day one through targeted outreach campaigns and job matching.  Conversational AI supports the ability of staffing agencies to do surge hiring, in any job type, in any location, at any scale. It gives agencies the ability to turn on the candidate pipeline at will, in real-time. It allows them to get ahead of or at least adapt to the market instead of frantically playing catch up to it. 
Mya's conversational AI is currently being leveraged to support hiring for critical infrastructure positions. One of our clients used Mya to conduct over 100,000 conversations with essential workers in a single day. Another was able to use Mya to re-skill their worker base—usually hired for in-person event specialist roles — Mya helped to re-allocate these workers to grocery chains for stocking shelves, sanitizing, and packaging.  A third client used Mya to engage 300-500 candidates per week, over a course of 3-4 weeks. They were able to make almost 100 placements for ICU nurses specifically for needs in New York.
The longer we're in a world continuously being shaped by COVID-19, the more competitive the staffing market is going to become. Conversational AI gives you the flexibility to scale your recruiting efforts, whether due to an increase in applications or the need to reach out to many more candidates.  As your staffing agency looks to maintain profitability and protect revenue during these challenging economic conditions, augment your short-staffed recruiting teams with tools that help your business be agile and come out of this time stronger than before.
---
Have additional questions about conversational AI? Find more information about Mya here.

Subscribe to the Staffing Blog
Subscribe for trends, tips, and insights delivered straight to your inbox.