America's First Female Four-Star General Will Deliver Keynote at Engage 2017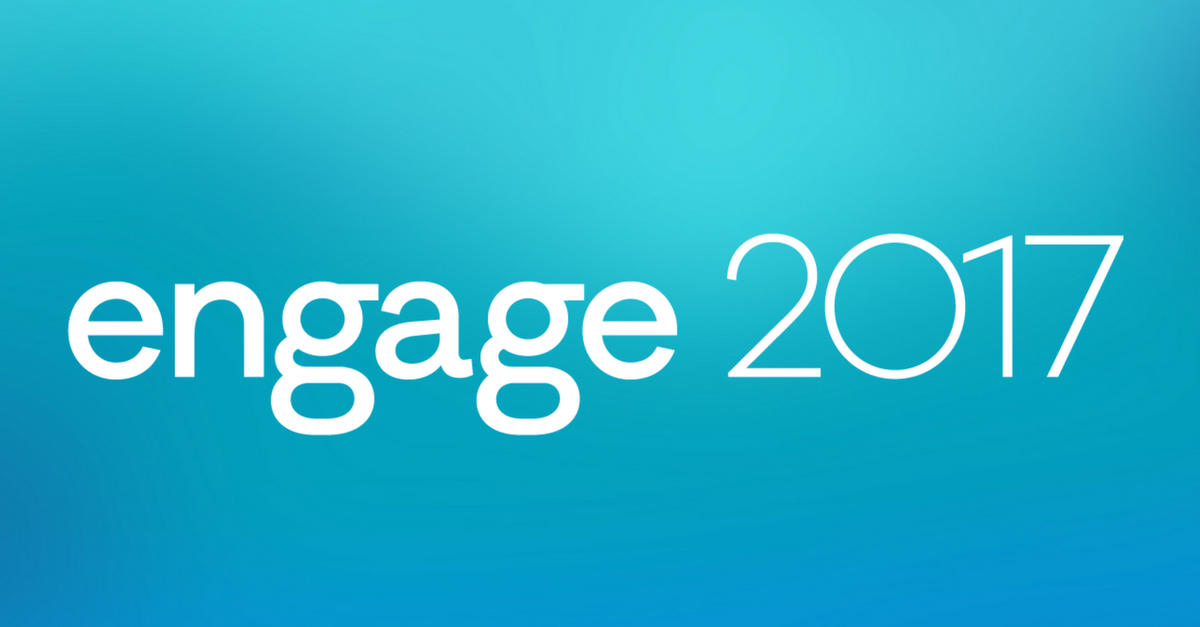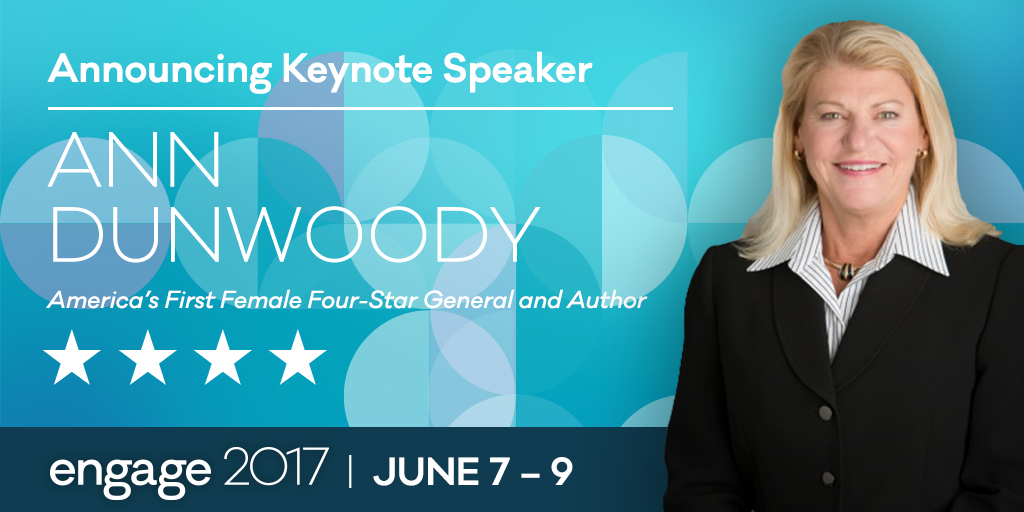 One of the major themes we will explore at Engage 2017 is how to effectively engage as leaders and build successful organizations guided by mission and purpose. Some of the best leaders in the world serve in the military. That's why we're so honored to share that Ann Dunwoody, America's first female four-star general and former commanding general of the U.S. Army Materiel Command, one of the United States Army's largest commands, will be our final keynote speaker.
General Ann Dunwoody's battle-tested leadership strategies have saved the lives of many soldiers and civilians and are applicable outside of the army to any leader, no matter the size or scope of the organization. At Engage, Ann will share these strategies gleaned throughout her nearly four decades in the military. Her inspiring keynote will go beyond philosophy to truly tactical advice from her on-the-ground leadership experience.  
Ann understands intimately that true leaders never stop learning, refining, growing, and adapting. And that was the driving force behind her success. In her brilliant military career, Ann went from leading 100 soldiers to leading a $60 billion enterprise of over 69,000 employees. "Ann is quite simply the best logistician the Army has ever had," says U.S. Army Chief of Staff General Ray Odierno.
In addition to her many military honors, Ann was recognized by the NCAA with its highest honor, the Theodore Roosevelt Award, and was the recipient of the 2007 Military Order of the World Wars (MOWW) Distinguished Service Award.
You can learn more about Ann's inspiring story and the core principles that guided her through historic appointment in her book, A Higher Standard: Leadership Strategies from America's First Female Four-Star General.
A Higher Standard. That phrase became the foundation of my leadership philosophy and a central part of how I tried to live my life. I didn't invent it, and I certainly wasn't born with it. It became instilled in me through relationships with my husband, family, friends, coaches, and soldiers.
Ann Dunwoody

We couldn't be more excited to have Ann Dunwoody, with all her passion, skill, and trail-blazing success, as the final keynote speaker at Engage 2017. Join us in Boston this June.
Ann Dunwoody is just one of the many incredible leaders speaking at Engage. Many of the 40 extraordinary Engage 2017 speakers have a track record of success building winning teams guided by a core mission. See examples of strong leadership, learn how to engage internal employees with a differentiated company culture, and explore how to grow your business in the new relationship economy at Engage. Register today.
Subscribe to the Staffing Blog
Subscribe for trends, tips, and insights delivered straight to your inbox.