Building Your Tech Stack: Process is King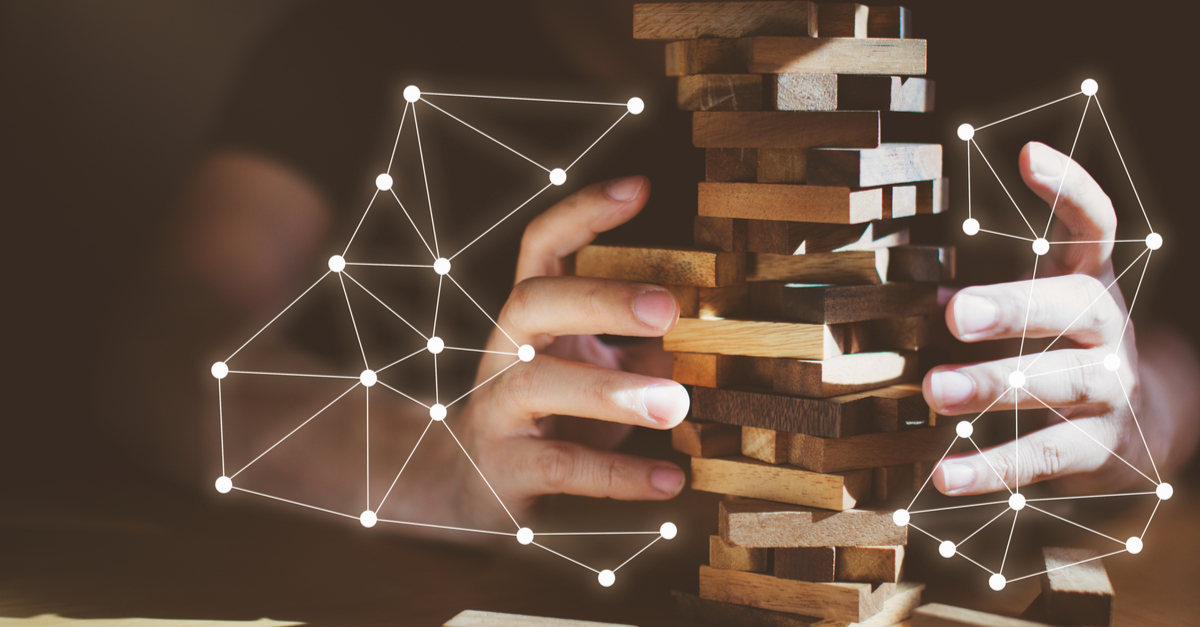 What are some of the things that staffing businesses are considering when building, enhancing, and measuring their tech stack? Maggie Williams of Corporate Brokers, along with leaders from Allen Recruitment and Searchability, recently discussed the lessons she's learned along the way to building the right tech stack for her business. You can check out the webinar here or read some of the highlights from Corporate Brokers' story below.
Maggie Williams is the Director of Performance at Corporate Brokers. She works closely with the Corporate Brokers sales and recruitment teams, managing solutions that enable "their operating rhythm" to make sure that the majority of their time is spent with candidates, customers, and employees, rather than trying to figure out how to access data, manage tasks and track activity.
In her nearly three years managing operations for Corporate Brokers, Maggie has established a tried-and-true, five-step process for finding and implementing the best solutions for her teams. She has "focused on optimizing their workflows by really evaluating their technology usage and overseeing the training and development along with marketing." 
Step One: Nice-to-Have or Need-to-Have?
Before investing in any new solution, Maggie identifies an issue, inefficiency, or breakdown in a process that needs to be resolved. From there, she asks herself the following questions to figure out if a new technology is a nice-to-have or a necessity. 
What are the features that we currently have and what features do we need to have if we make a change?

Does the solution integrate with Bullhorn?

How is the solution going to impact our systems? Does it replace multiple systems? 

What financial flexibility do we have? How does our budget look?

Is our goal to reduce time, save money, or increase revenue?
Step Two: Do Your Research
Once she's established the need, she starts researching. She looks for companies that meet all of her requirements and non-negotiables, which tends to narrow the search relatively fast. She connects with her Bullhorn representative to ask if there are any Marketplace or Developer partners that she should evaluate.
Step Three: Schedule Demos 
From here, she'll start demoing solutions, but notes that it's crucial not to get distracted by flashy features or UX. She always goes back to her use cases from step one, asking "does this meet what I need?" This ensures each technology solution will seamlessly integrate with their ATS/CRM to create a single source of truth and a centralized platform for her team.
By integrating other technologies into your Bullhorn instance and leveraging the power of the platform, you're able to make sure that it's not just Bullhorn centric activities in Bullhorn, but it's also the texting and calls and background checks...everything that you're doing comes into the system and the system becomes more valuable.
Maggie Williams
Corporate Brokers
Step Four: Get Your Stakeholders Involved 
Maggie gets key stakeholders involved, including technology users. She strategically chooses at least one representative she knows will be excited to adopt the new solution and one that might be more resistant to change. She's learned that buy-in is essential to adoption and if she can get buy-in from both ends of the spectrum, it's a good indicator the solution rollout will be a success. She shows her teams what she's demoing, and asks for candid feedback on how it will impact and change their day-to-day operations. Ultimately, she asks the people that will be using the technology if using it would solve their needs, rather than telling them they have to use it.
Step Five: How Will This Change Your Business?
Finally, Maggie maps out any changes that will occur on ROI or operations, as well as the timeline for implementation. She leans on the chosen vendor to identify best practices for rollout and keeps them in the loop on her team's progress. Maggie has realized how closely her team's success is linked to the vendors, and it has proven worth everyone's time to keep open lines of communication for feedback and improvement.
Ensuring tech adoption and evaluating the ROI of your solution set
Maggie likes to find "champions". She selects one person who's a bit more tech-savvy and lover of new things, and another who she knows will be critical and hesitant of change. These two people share their feedback and tend to bridge together the rest of the organization.
Key Takeaways 
Process is king! Make sure you have a process in place before going out and shopping for new technology solutions, otherwise you might end up with one that doesn't work for your people and your business! 

Ultimately, the Corporate Brokers tech stack was and is built with Bullhorn in mind. With every potential technology addition, check to make sure that it both integrates with your ATS/CRM and fits into your existing workflows. 
---
For more on the process of building an integrated tech stack, check out our piece What's In Your Tech Stack?. 
Subscribe to the Staffing Blog
Subscribe for trends, tips, and insights delivered straight to your inbox.