Bullhorn Acquires Erecruit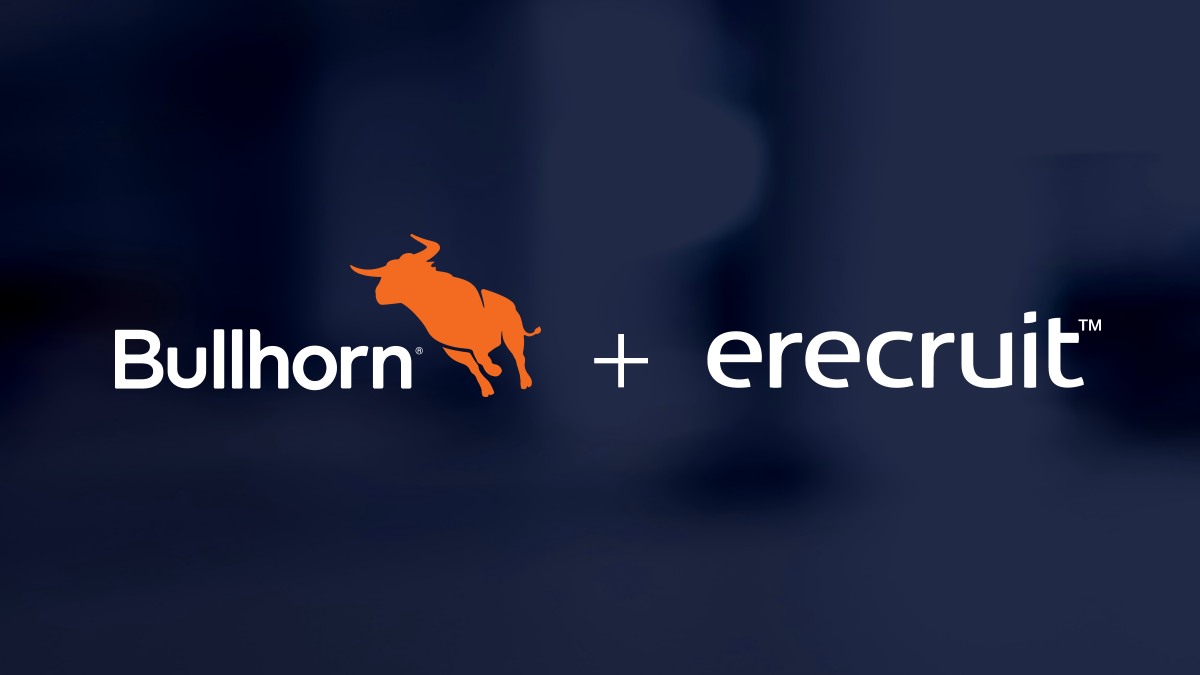 I am excited to announce that Bullhorn has acquired Erecruit, a provider of front office, onboarding, and pay and bill solutions for staffing agencies. 
I've known the founders of Erecruit, Judd Hoffman and Danko Fatovic, ever since they formed the company in 2009. And I've known the team at Bond, now part of Erecruit, ever since Bullhorn was first founded. I'm so excited for this talented group to join the Bullhorn team, and I want to share our vision and strategic rationale for this acquisition.
We launched Bullhorn One, our start-to-finish unified staffing platform, in June of this year at Bullhorn's Engage conference. We knew it would be popular, and the response at Engage was incredible. We realized that our vision for Bullhorn One was exactly aligned with what our customers had been asking us to give them for years. Given the demand for this solution, we saw an opportunity and acquiring Erecruit afforded Bullhorn both the ability to expand our capacity to deliver this solution to our customers as well as being able to accelerate our product roadmap. 
The Erecruit team has considerable expertise in implementing pay-bill solutions, especially for customers with high volumes of payees and complex billing requirements. That level of expertise is extremely difficult to find in the marketplace. The resources and knowledge on their team as it pertains to pay-bill implementation strategy will help us hit the ground running in delivering Bullhorn One to even more customers. Integrating front, middle, and back-office processes in a single platform and helping businesses "Run as One" –  is our strategic priority and the premise of our start-to-finish vision.
Additionally, Erecruit also has some significant capabilities around candidate experience–an issue that is top-of-mind for many of our customers. We've heard from customers all over the world that a key challenge for them is digitizing and streamlining their candidate experience to differentiate themselves from the competition. Amidst an unprecedented talent shortage, every staffing agency is adopting a candidate-first philosophy, and as technology partners, we need to prioritize that. Erecruit has developed a very compelling mobile candidate experience application that includes scheduling capabilities, and that's huge for the industry. It's a very promising emerging product. 
Lastly, the Erecruit team have built very deep relationships with their customers. We're very excited to welcome all of their customers to the Bullhorn family and we look forward to a long and productive future together.
I want to share a heartfelt congratulations to everyone on the Erecruit team and especially its founders, Judd and Danko. It is an enormous accomplishment to build a company that is such an important partner to its customers given how many startup businesses fail in their first few years. Furthermore, building a business that reaches the outcome of a strategic acquisition is even more difficult and rare. You have all achieved something truly remarkable over this decade-long journey. We now start a new journey together as one team, and I'm very much looking forward to what the future holds. 
-Art
Subscribe to the Staffing Blog
Subscribe for trends, tips, and insights delivered straight to your inbox.