What's in Store for Engage Boston 2019?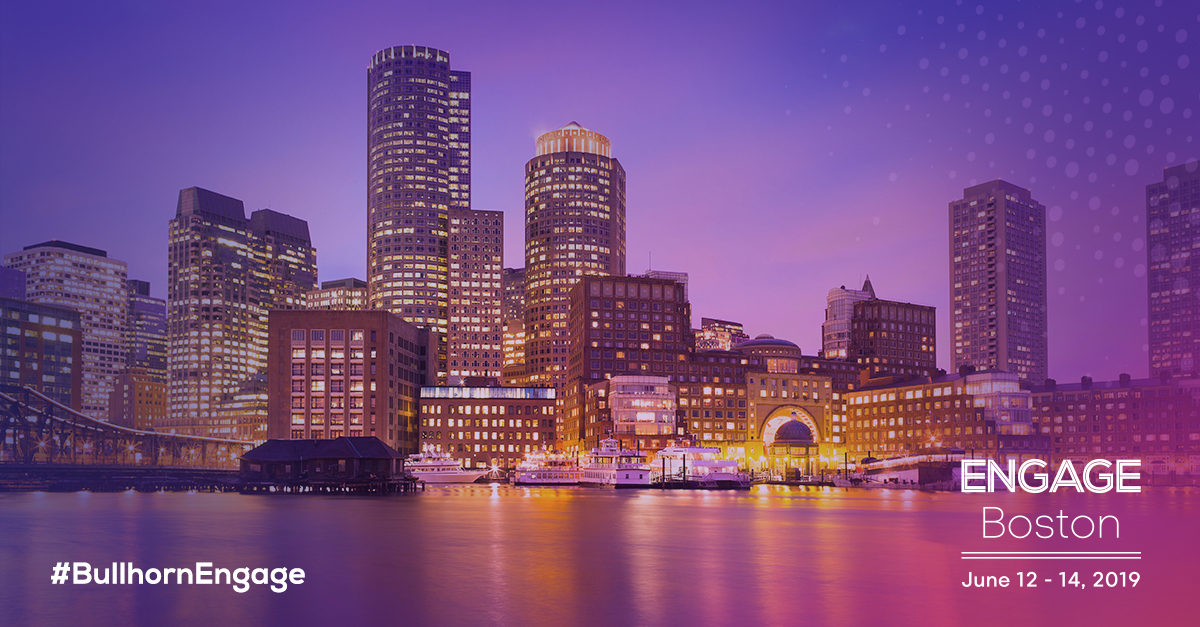 Engage Boston 2019 is less than a month away, and we're excited to share that this will be the most inspiring, educational, and exciting Engage ever. But don't just take our word for it—explore the agenda for yourself. We've announced over 30 incredible speakers and sessions, with more on the way.
This year's theme is the power of people. And at Engage Boston, you'll learn how to harness the power of people to:
Tackle the talent shortage with innovative new strategies
Reskill workers to create new talent pools
Engage under-allocated candidate groups
Lead by example and advance your corporate culture
The sessions for the first two days of Engage are organized into four tracks:
Engage Leadership: Learn from leaders with a track record of success building winning teams guided by a core mission. See examples of strong leadership, and learn how to engage internal employees with a differentiated company culture.
Engage the Future: Understand how technology is transforming traditional relationship-based businesses. Navigate the impact of digital disruption trends, artificial intelligence, and machine learning and learn how leaders and organizations can keep up.
Engage Talent: Get cutting-edge strategies to attract and retain top talent from powerhouses in the staffing industry. Leave with practical tips to maximize your recruiting effectiveness, overcome talent shortages, and discover new ways to improve your own sourcing strategies.
Developer: Tactical and practical strategies to leverage the flexibility of the Bullhorn platform to enhance your Bullhorn experience with in-depth sessions on our evolving APIs, getting the most out of your career portal, and building custom applications and product extensions.
We've also assembled our most incredible lineup of speakers ever.  New York Times best-selling author Tim Sanders will be opening Engage Boston with an unforgettable session on emotional intelligence in recruiting. And on Thursday, business luminary and NBA legend Earvin "Magic" Johnson will be speaking at a can't-miss fireside chat. And that's just the tip of the inspiring iceberg.
Learn more about the incredible speakers for these sessions here. Explore the sessions at Engage Boston 2019 here.
More great announcements are coming! In the coming weeks, we'll be announcing even more exciting activities, networking opportunities—and of course—details about this year's official Engage party. It's going to be a good one!
Subscribe to the Staffing Blog
Subscribe for trends, tips, and insights delivered straight to your inbox.