Using Relationships to Build a Sales Pipeline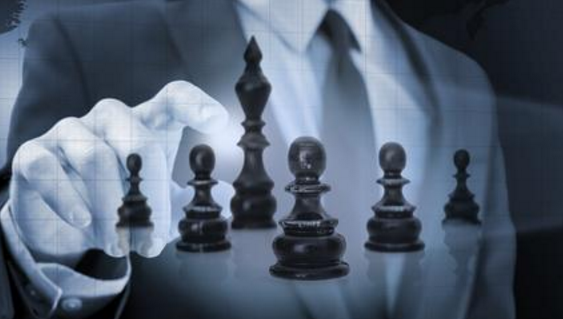 We all know that referrals are a powerful way of getting introduced to prospective clients. Common sense dictates that prospects would much rather deal with people they know, or at least know of, than with a stranger. In fact, statistics suggest that referrals are 80% more effective than cold calling as a means of generating new business. But surely this is more of a black art than a science?
Well, not necessarily. Typically, an agency is looking for a referral under one of two circumstances: the agency is interested in a particular company that either represents a new piece of business or would complement its existing portfolio of clients, or it is looking to expand into a new industry segment and is looking for connections that individual employees within the agency might already have.
In a large, multi-office agency, addressing these needs is an ongoing concern. Every few years, some bright spark will send an "all hands" email with a New Business Template that everyone is required to fill out. This request will likely be ignored by the majority, and the data will soon be out of date even for the diligent minority that do comply. As a result, New Business Directors routinely have to issue emails asking for relevant contacts or experience, with invariably disappointing outcomes.
The problem is that inserting a new, parallel process alongside existing day-to-day rituals simply doesn't work. In a perfect world, you would be able to take a snapshot of the existing relationships within the agency without requiring your staff to take time out from their daily workload.  That's where relationship management software comes into its own.
Relationship management software can track all the email traffic across your company so that you can check if any of your colleagues have worked with a particular client or have friends within a particular industry sector. This is particularly helpful if you are working within a dispersed company with colleagues at sister companies or overseas offices with whom you may not have regular contact.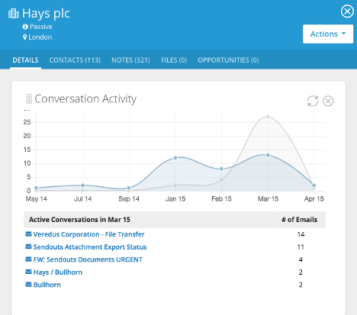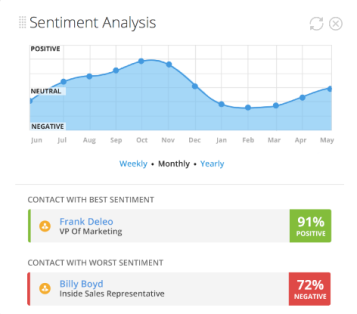 Identifying individuals that might be able to offer an introduction, or developing a target list of companies in a particular sector with whom you already have some contact, becomes no more complex than typing a search term into the system. Responsibility for following up with contacts can be assigned and managed via the customer relationship management system, making ownership clear. This is often necessary to ensure that the value of any opportunity is maximized.
If you want to find out more about how relationship management can transform the referrals process from a black art to a science, feel free to get in touch. If you liked this post, please take the time to share it with your community.
Subscribe to the Staffing Blog
Subscribe for trends, tips, and insights delivered straight to your inbox.