Introducing Bullhorn Canvas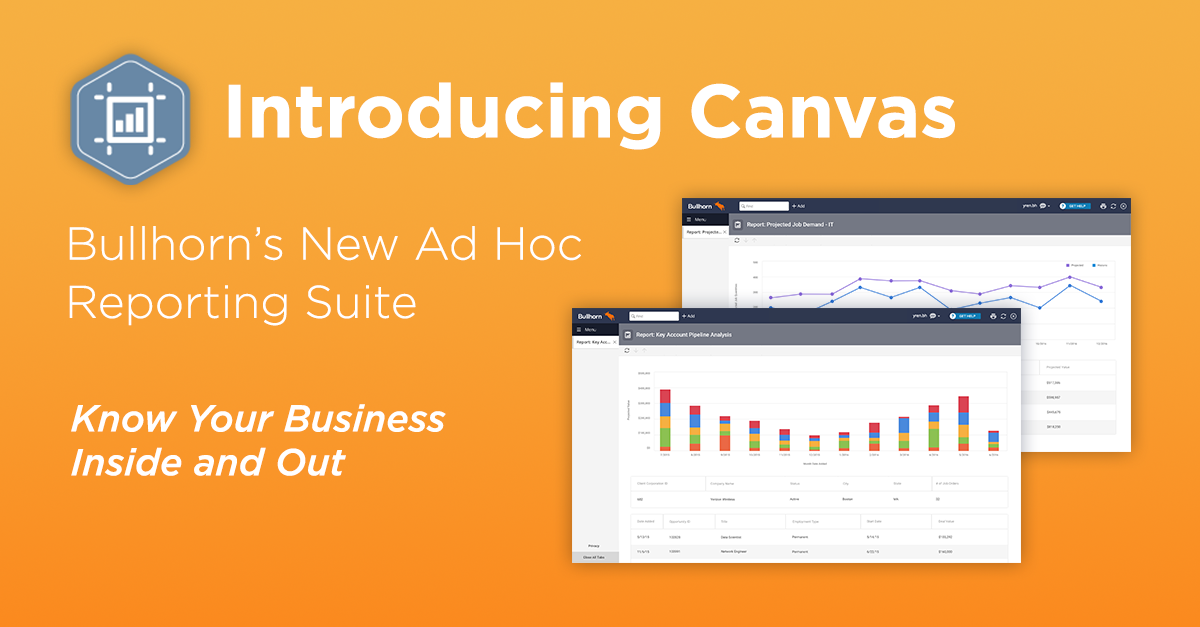 For something so important to the success of a business, analytics are far too commonly insufficient, inaccessible, and incomplete. An effective reporting suite needs to be robust, intuitive, and customizable to your business needs. That's why we're thrilled to announce our newest product, Bullhorn Canvas, an ad hoc reporting tool that enables you to know your business inside and out.
What is Bullhorn Canvas?
Bullhorn Canvas is a business analytics suite that combines the power of deep analytics with a user-friendly experience, enabling you to explore every dimension of your business. Unlock powerful data-driven insights and take action to drive business results, fast.
Your Business Isn't Generic, So Why Are Your Reports?
Bullhorn Canvas goes beyond standard reporting, putting the power of ad hoc reporting in your hands. Select only the metrics that are relevant to your business and ignore the white noise. You can build any type of report for any purpose and customize as needed. With Bullhorn Canvas, you can unlock the data that would otherwise be siloed across departments, teams and regions.
Find the Data That Matters and Share it with the People That Matter—Your Coworkers
Bullhorn Canvas gives you complete visibility into the state of your business. Track new and current accounts, gauge employee performance trends, and monitor employee activities to provide custom feedback, boost performance, and capitalize on the right growth opportunities
With its ad hoc reporting flexibility, your time can be spent analyzing reports instead of running them. Find something worth sharing? All the data in Bullhorn Canvas can easily be shared with coworkers, facilitating necessary business investments and improvements.
Real-Time Data for Real-Time Decisions
Utilize real-time business and performance data to inform smarter business investments. Understand the true health of your business with powerful insights from otherwise hidden data and make real improvements in employee performance, account management, and operational efficiency.
Learn more about how Bullhorn Canvas can help your business by signing up for the Dec. 6 webinar!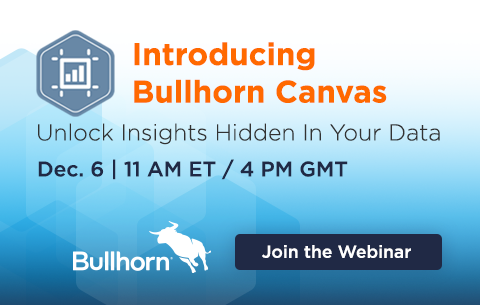 Subscribe to the Staffing Blog
Subscribe for trends, tips, and insights delivered straight to your inbox.