SIA Publishes "2015 Fastest-Growing U.S. Staffing Firms"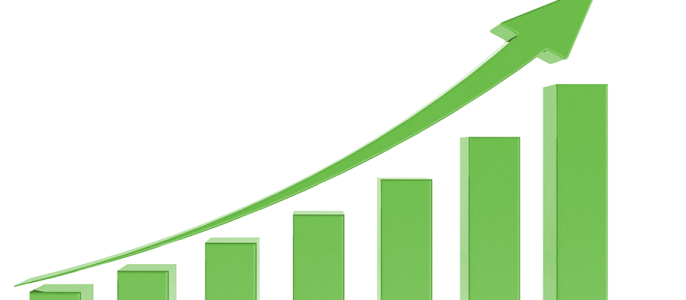 Yesterday, Staffing Industry Analysts presented its 2015 Fastest-Growing U.S. Staffing Firms list, giving staffing professionals an excellent opportunity to gauge the industry's current growth. The 102 companies that made the list were ranked in descending order of compound annual growth rate (CAGR) over five years and identified by the top staffing segments they serve. The list spans a wide range of revenue totals and segments served, forming a comprehensive view of the top performers across the staffing industry.
The top spot on SIA's list is occupied by Loyal Source, an Orlando-based firm that specializes in travel nursing and locum tenens staffing for organizations run by the federal government. Although this company generated $89.4 million in revenue from staffing in 2014, its CAGR is far and away the highest on the list at 160.4% (finance/accounting firm Brilliant has the next highest CAGR at 75.7%).
Among staffing firms with more than $100 million in 2014 staffing revenue, industrial/IT firm CorTech ($145 million) has the highest compound annual growth rate. Its 55.9% CAGR is also the 7th-highest rate across all staffing firms. Other high-growth, high-revenue firms include Malone Workforce Solutions (industrial), Beacon Hill Staffing Group LLC (IT, Legal), and TekPartners/MedPartners (IT, allied healthcare), each of which placed in the top 20 of all firms in terms of CAGR.
The most well-represented staffing segments on SIA's list are IT (a top segment served for 37 firms) and industrial (33). ALKU, a staffing firm based in Andover, Massachusetts, has the highest CAGR among IT firms, with the 4th-highest growth rate overall (66.1%). Meanwhile, the industrial staffing firm with the highest growth rate is CCS Construction Staffing out of Charlotte, North Carolina, coming in at 60.8% (6th-highest overall). Office/clerical staffing was also a top segment for eight companies on the list, including PrideStaff and LaSalle Network.
Out of the 102 firms on SIA's list, 22 are Bullhorn customers, including the previously mentioned Loyal Source, ALKU, TekPartners/MedPartners, PrideStaff, and LaSalle Network. In addition to Loyal Source and ALKU, another Bullhorn customer, Holland Square Group in Franklin, Tennessee, qualified for a top-10 spot among the fastest-growing firms. The large contingent of Bullhorn users among the United States' fastest-growing staffing firms is further proof of Bullhorn's ability to power the entire staffing lifecycle with its recruiting software product suite.
Check out Staffing Industry Analysts' 2015 Fastest-Growing U.S. Staffing Firms to see how your firm's growth compares to the best in the industry.
Subscribe to the Staffing Blog
Subscribe for trends, tips, and insights delivered straight to your inbox.