Behind Bullhorn: Brendan Robinson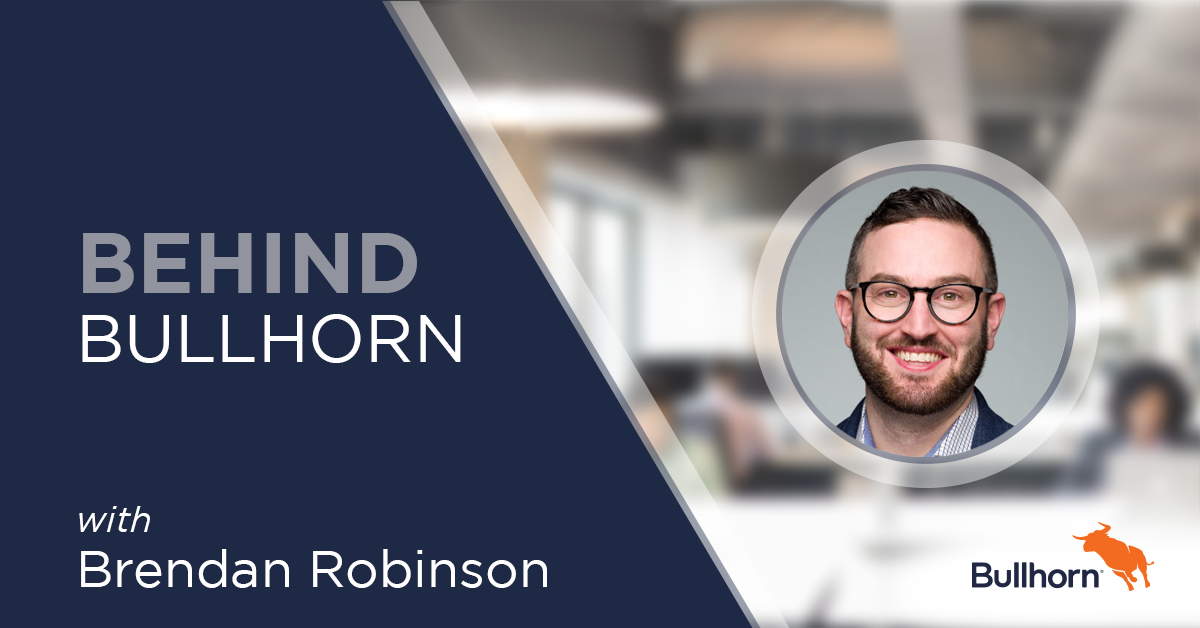 At Bullhorn, our mission is to create an incredible customer experience, and we've hired some incredibly talented people who put that core purpose into action every day. Welcome to Behind Bullhorn: A spotlight series that brings to life the unique personalities that drive our business.
This month we're talking to Brendan Robinson,  Vice President of Global Services Operations.

From Tier 1 Support to Finance, to Customer Success, to Global Services—Brendan has played some key roles at Bullhorn before he got to where he is today. In this month's Behind Bullhorn, Brendan takes us through how his role affects our customers, what he enjoys the most about his position, and what keeps him coming back after nine years at Bullhorn.
"We're the customer's first real impression of what Bullhorn is going to be."

—Brendan Robinson, Vice President of Global Services, Bullhorn
Looking for more Behind Bullhorn? Check out our recent interview with Carolyn Durant, Relationship Manager at Bullhorn.
---

Subscribe to the Customer Blog
Subscribe for trends, tips, and insights delivered straight to your inbox.