Explore the Marketplace Partner Hub Today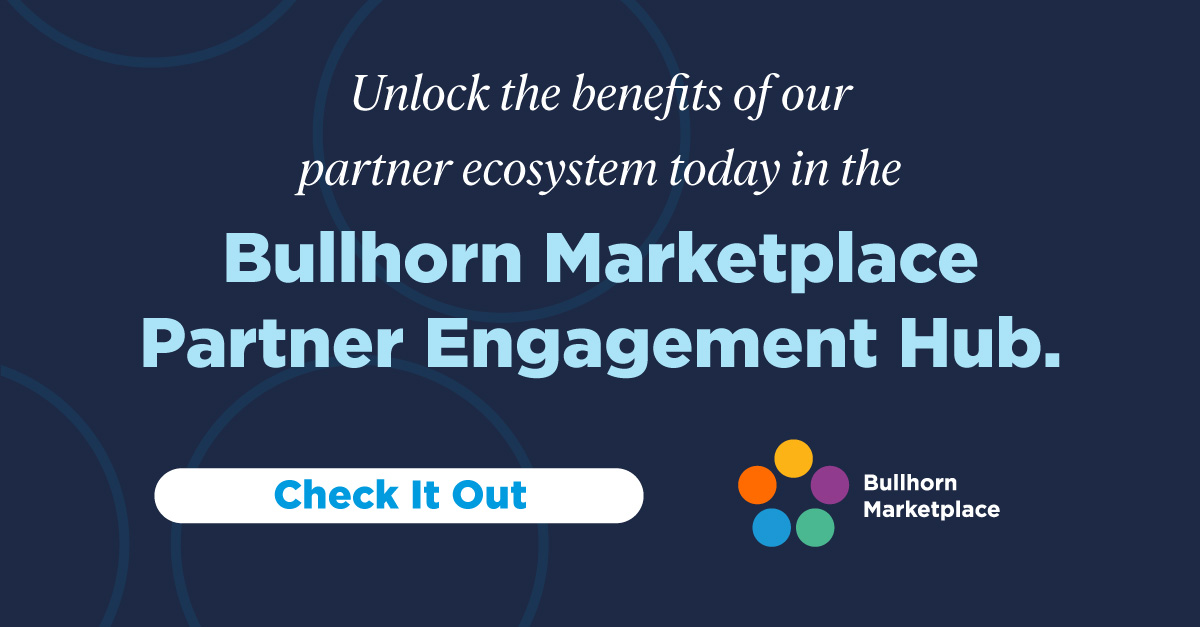 Our ecosystem of 100+ partner solutions gives you the choice, confidence, and customization that you need to solve core business problems. Unlock the benefits of our partner ecosystem today through our Partner Engagement Hub—a repository of helpful Bullhorn Marketplace Partner content and offers explicitly built for our customers.
Marketplace Partner Events
Many of our partners host live and recorded events such as roundtable discussions and webinars, focusing on everything from customer experiences with their specific product or service offering to industry trends of which your organization should be aware. The Partner Engagement Hub is regularly updated with upcoming live webinars and on-demand content so that you can keep up with our partners and their impact on the staffing and recruiting industry.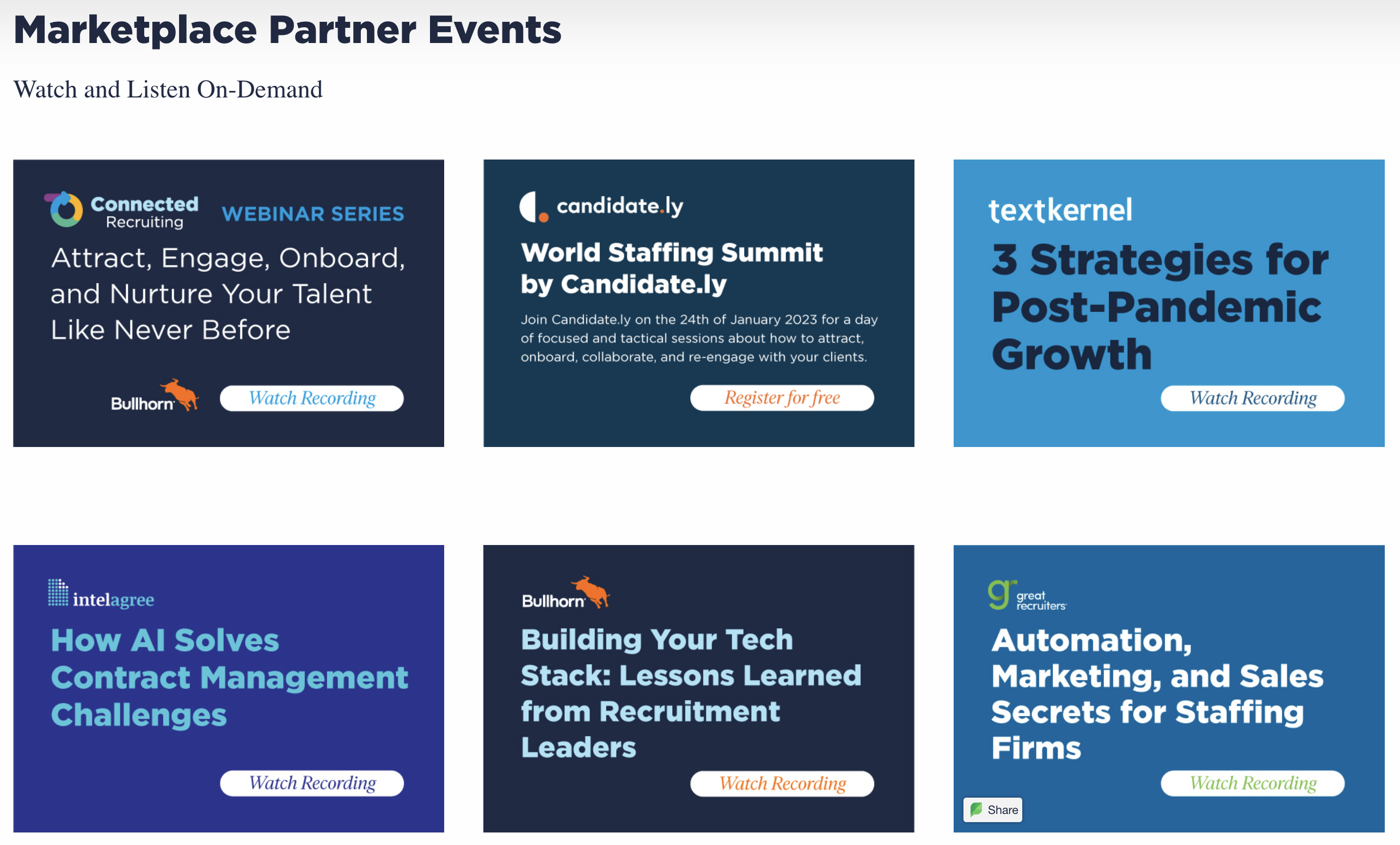 Marketplace Partner Special Offers
Many of our Marketplace Partners have free trials or other offers to ensure you have confidence in your technology investments. We've highlighted these offers in the Partner Engagement Hub and encourage you to take advantage of these partners' deals, below:
Looking for a video interviewing platform but hesitant to take the plunge? Hinterview and interviewstream both offer free trial periods. Want to invest in a new background screening partner but uncertain about hidden costs? Asurint guarantees a 15% decrease from what you're paying now. Explore these offers and more. 
Marketplace Customer Success Stories
Our Marketplace Partners regularly create content and resources so that our shared clients have all the information they need at their fingertips. Not only have our partners contributed customer success stories that help you feel confident in your technology choices, but the Partner Engagement Hub also illustrates the value of the Bullhorn Marketplace and helps you understand how you can take advantage of the technology ecosystem.
Check out the Bullhorn Marketplace Partner Engagement Hub for more on how to use the partner ecosystem to take your business to the next level.

Subscribe to the Customer Blog
Subscribe for trends, tips, and insights delivered straight to your inbox.