February 2020 Product Release Highlights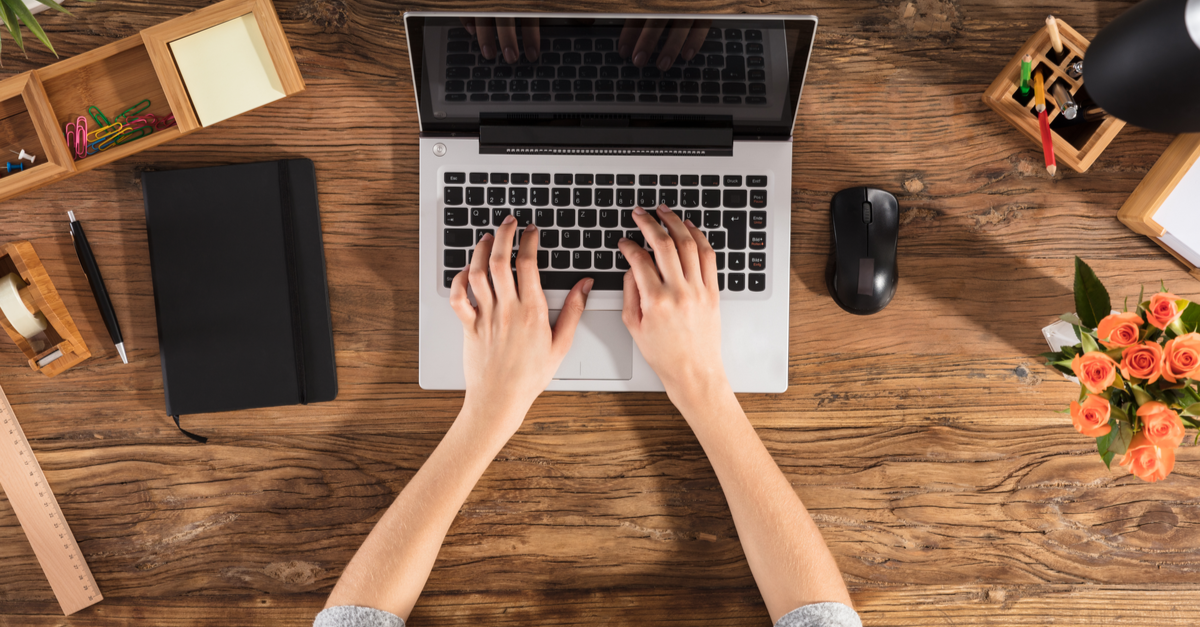 Curious what product enhancements and updates we're launching in Bullhorn this month? Read on to explore the February 2020 Bullhorn release and what it means for you! We roll our updates out in phases, so if you don't see these changes reflected in Bullhorn yet, don't worry! You can expect to see the following highlights in your instance by the end of the month.
Missed the release last month? Check out the January 2020 release highlights while you're here.
Bullhorn Novo Enhancements
We've added a new Manage Distribution Lists field to the Add Candidate and Add Contact forms, allowing users to easily associate a record with an existing Distribution list on add. This enhancement also closes a feature gap between S-Release and Novo, bringing the two closer to parity.

Additionally, we've enhanced the Manage Owner experience for Job and Opportunity records when updating from tearsheets. With this update, editing or transferring ownership of records can be completed in just a few clicks.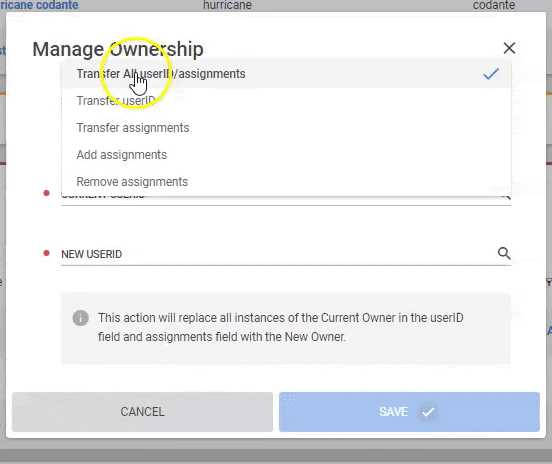 Updates to Bullhorn S Release & Novo
The 'Date Approved' value on the Placement Change Request list will now respect the users' local timezone, ensuring the information is accurate and localized for each user.
When filtering the Planner by Department, you will now see Appointments owned by users who are both primarily and secondarily in that Department, rather than just those primarily connected, so that important information can be more easily shared within an organization.
New Functionality in Bullhorn Mobile
We're excited to announce that Bullhorn Mobile now supports Single Sign-On (SSO) for those using ADFS or Okta! This update allows users to log-in easily using their SSO credentials. We will soon be adding SSO support for Azure, OneLogin, and G Suite, so keep an eye out for future product updates.
Second, we've added a brand new feature in Bullhorn Mobile to make adding a note on a record even easier! This new functionality utilizes native mobile gestures to add a note with fewer clicks. Instead of clicking into the record and then selecting Menu > Add a Note, the user can swipe on the record from within a list view to add a note using the Add Note icon that appears.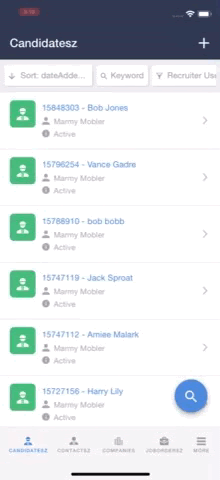 Improvements to Bullhorn Time and Expense
We have made further updates to the connection between Bullhorn ATS/CRM and Bullhorn Time & Expense. This includes:
Simplifying common objects between Bullhorn ATS/CRM and Bullhorn Time & Expense
Creating standard mapping to ensure implementation runs smoothly
Improving the speed of processing placements from the ATS/CRM to Bullhorn Time & Expense
Upgraded Web Experience for Invenias
The Invenias by Bullhorn team has released a series of enhancements to their web experience.
New Record Information Panel: Accessible in all four main record types, this panel provides visibility into record information and ownership details and allows users to define or update record owners, additional owners, and groups.
Copying a Candidate: Easily copy suitable candidates for a different assignment with the option to also copy important candidate record information such as the progress status, skills, internal comments, etc.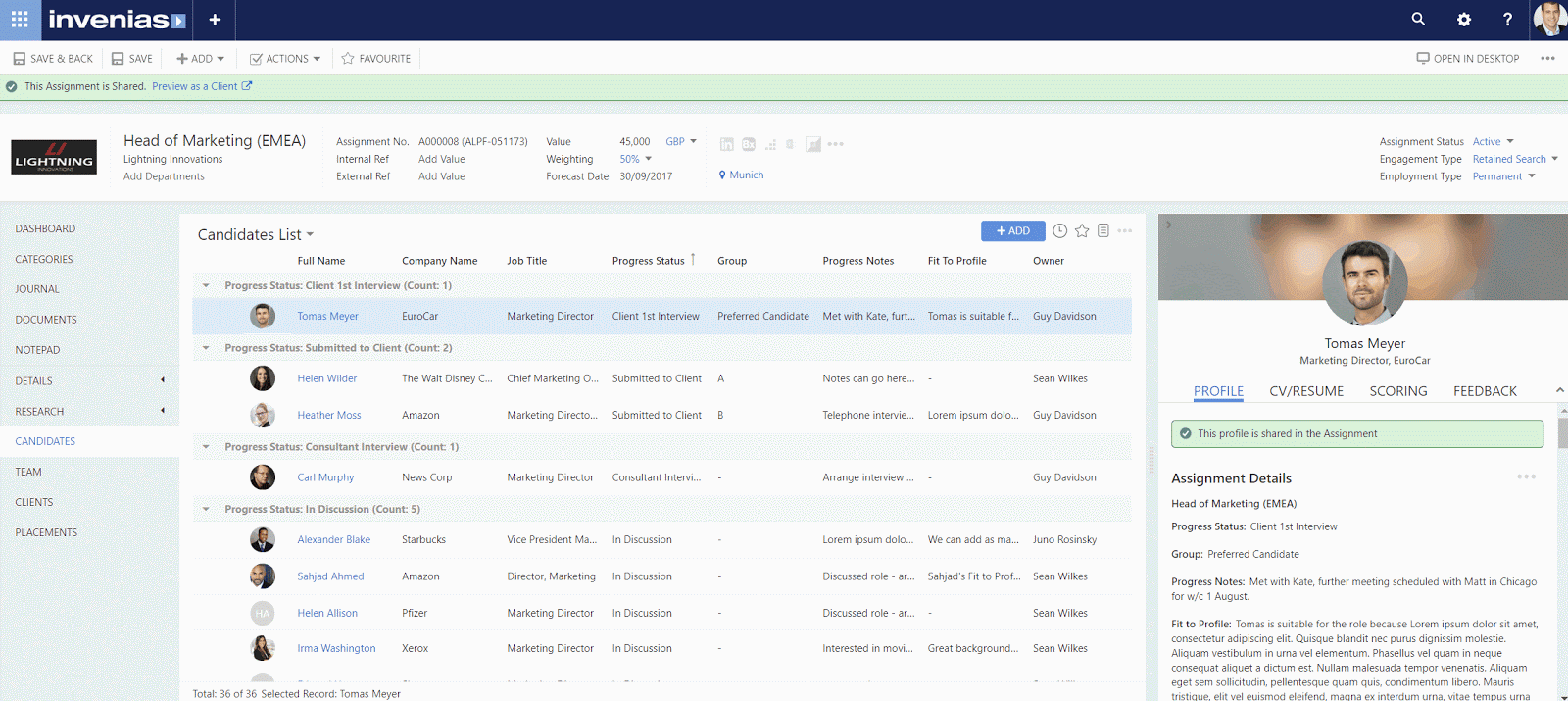 List Views: Users can now groups records by certain criteria and view the count within each grouping to increase visibility and understanding of key information.

New Assignment Research Programmes tab: To easily manage Programme Research, utilize this tab within an assignment record to improve overall efficiency and quality of data.
Rename Documents: Now, users can rename documents right from any document grids, making it easy to update an existing document name without having to upload a new document altogether.
---
Have a product suggestion? Tell us!
For a complete look at February's product updates, please visit the full release notes.

Subscribe to the Customer Blog
Subscribe for trends, tips, and insights delivered straight to your inbox.