October 2021 Product Updates and Enhancements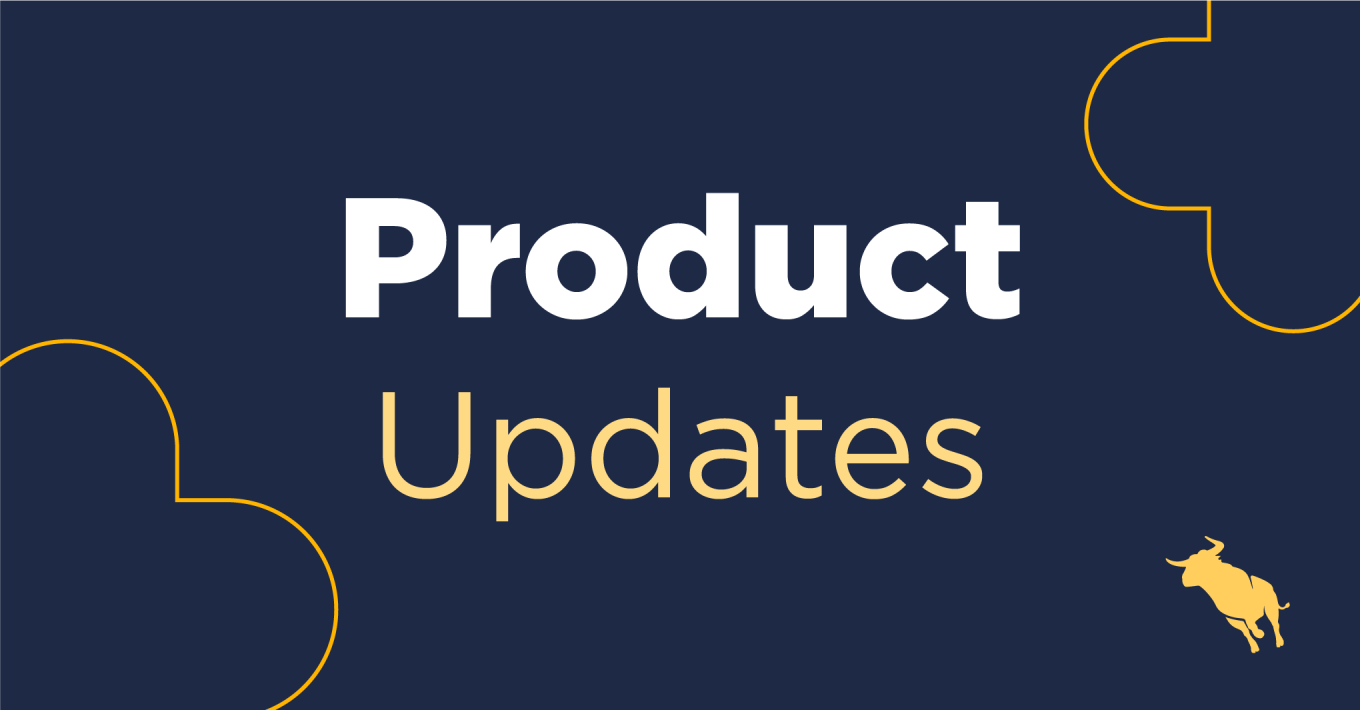 Curious what product updates and enhancements we're launching in Bullhorn this month? Read on to explore the highlights of the October 2021 Bullhorn release and what it means for you. We roll our updates out in phases, so if you don't see these changes reflected in Bullhorn yet, you can expect to see the following highlights in your instance by the end of the month.
Missed the product update last month? Check out the September 2021 release highlights while you're here.

Updates to Bullhorn ATS & CRM
Novo Tax Tab: Novo Tax Tab fields are now accessible in REST without needing First Party Access.

I.e. Any user can utilize this field, regardless of access type.

Candidate Search Filter: Conducting a candidate search by note action now correctly applies the note date added filter.

I.e. When you conduct a search for candidates that filters to include one note action and exclude another note action, the note date added filter will now apply to both.
Product Updates for Bullhorn VMS Sync
Flex Mapping companyID Search Results: ATS IDs will now take priority on search results and be shown at the top. Sync will look up IDs not found rather than requiring a full mapping refresh
Maestro VMS Integration: The Maestro by Medical Solutions VMS integration is now available.
Enhancements to Bullhorn's Pay & Bill Functionality
Canvas
Prism Payroll Field Additions: The following Placement fields have been added to Canvas:

benefitGroup
employmentStartDate
payGroup
payrollEmployeeType
positionCode
payrollSyncStatus
Middle Office
Discounts and Earn Codes: A new flag has been added to allow Agencies to keep certain Earn Codes from being discounted. Non-Discountable earn codes will not need to be specifically omitted from the Earn Code picker on Company Discounts since flagged Earn Codes  will not be included  in discount calculations during invoice creation. Flagged Earn Codes will not have discounts added during billing sync.
An issue item will be created if there is an Earn Code that is marked as isDiscountable=False and the Discount made its way to the bill master transaction.
General Ledger Fields Added to Billable Charge and Payable Charge View Layout: The following fields have been added to view layout:

generalLedgeServiceCodeID
generalLedgerSegment1ID
generalLedgerSegment2ID
generalLedgerSegment3ID
generalLedgerSegment4ID
generalLedgerSegment5ID
With this enhancement, an administrator can now add these fields to the Billable charge list, the Billable charge header, and the Payable charge list.
Invoice Statement Email Fields: Users are now able to specify the email recipients (Email To, Email CC, Email BCC) on the Invoice Statement interface for Invoices with delivery method of Email. The data will be populated initially based on the associated Billing Profile.
Invoice Terms Template: Admins can now define Invoice Term Templates through a new menu item. The Templates that are configured can be selected by properly entitled users to populate values on Invoice Terms based on the template values.
Support for Tax on Margin: The ability for taxes to be calculated off a margin of the billable amount rather than the total billable amount is now supported.
Location Assignment for Transactions Added to Existing Charges: Transactions newly added to existing billable charges will now correctly have a location automatically assigned.
Rate Cards
Custom Fields on Placement Rate Card: Custom fields can now be added to Placement Rate Cards. The field formats are as follows:

CustomText 1-10
CustomInt 1-5
CustomFloat 1-5
CustomRate 1-5

Job Order Rate Cards Available: We now have Rate Cards available on Job Order along with other supporting features:

Ability to create effective dated Rate Card on a Job Order.
Automatically flow the Rate Card down from the Job Order to the Placement .
Specify the status of the Placement Rate Card and allow only certain users to activate it.
The Placement Approval process now checks that an Active Placement Rate Card exists.
Available in DataMirror and Canvas.
Please reach out to Bullhorn Support to have this feature enabled.
For a complete look at October's product updates, please visit the full release notes.

Subscribe to the Customer Blog
Subscribe for trends, tips, and insights delivered straight to your inbox.