September 2020 Product Updates and Enhancements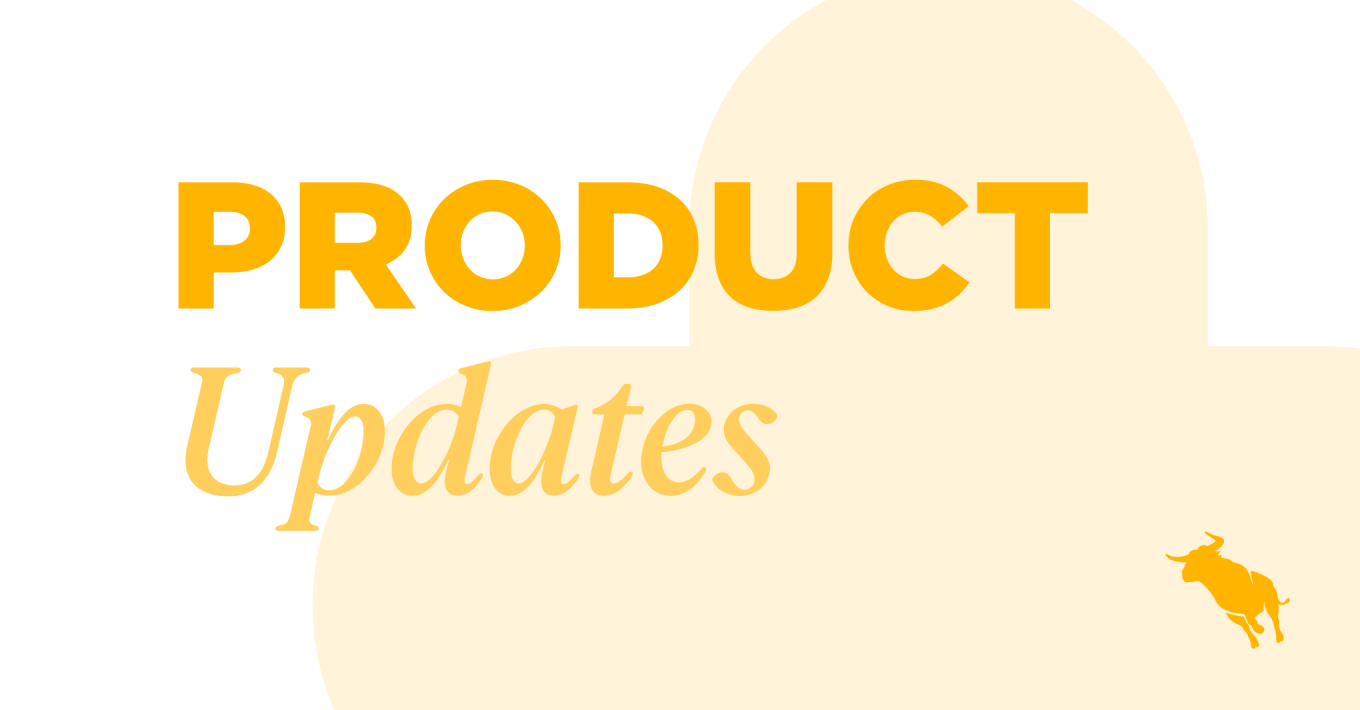 Curious what product updates and enhancements we're launching in Bullhorn this month? Read on to explore the highlights of the September 2020 Bullhorn release and what it means for you. We roll our updates out in phases, so if you don't see these changes reflected in Bullhorn yet, you can expect to see the following highlights in your instance by the end of the month.
Missed the release last month? Check out the August 2020 release highlights while you're here.
Bullhorn Novo Product Updates
Correct Date Fields

: We have resolved a bug so that date fields on the Placement Activity Summary will now show the correct value for your timezone.

Add Client Corporation Entitlement

: We have resolved a bug so that users without the 'Add Client Corporation' entitlement will no longer be able to Add Company records in Novo. 

Manage Ownership Experience

: We have enhanced the 'Manage Ownership' experience on entity lists so that the 'change owner' action is now 'manage ownership.'
New Features in Bullhorn ATS & CRM
Placement Starts and Ends:

We have resolved a big so that the Placements Starts and Ends dashboard card will now correctly show and link to Placements instead of Jobs.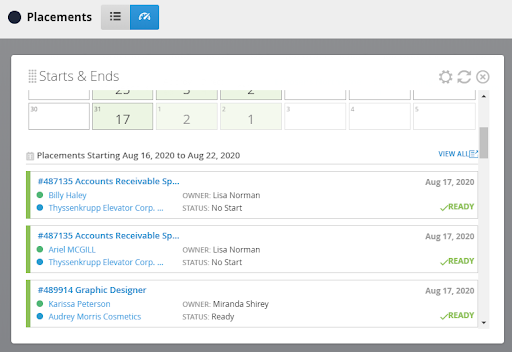 New Usertype Entitlement:

We have introduced a new usertype entitlement that will control whether or not a user sees the Mass Action of "Move to Submission" on the Submissions list, increasing control and customization.
Updates to Bullhorn's Pay & Bill Functionality
Invoicing
New "From Email" Field Available for Sending Invoices:

You can now specify a "From Email" address on the Edit Invoice Template page instead of using the default value set when your system was implemented.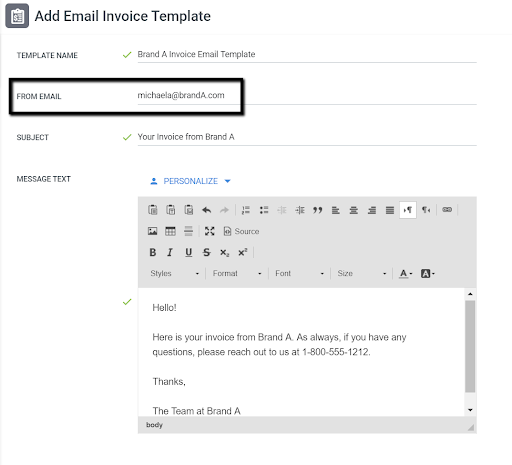 Surcharge Breakdown:

You can now see a breakdown of surcharges on the invoice statement overview.
General Features  
Columns on Issue List Can be Ordered/Named per Private Label:

Your Administrator can now determine the order of columns on the Issue list.

Invoice Delivery Status Displays Correctly:

The Invoice Delivery Status will now display correctly when the Invoice PDF is regenerated after the invoice is emailed.

Invoice Email Now Tracks Under Contact and Invoice:

We resolved an issue where the invoice email did not previously appear under the Invoice > Activity tab or under the Contact to whom the Invoice was emailed.

Surcharge Percentage Support:

You can now calculate surcharges with the type "Percentage."
Updates to Manually Added Billable and Payable Transactions:

You can now create charges with unit rates (such as mileage) and amount rates (such as daily flat fee, airfare, etc.) in addition to transactions with hourly pay and bill rates.

Zip Code on Sales Tax Groups:

Zip code information is no longer required to be added to a sales tax group.
Placement Change Requests
Additional Fields Added to Approval Process:

The following fields have now been added to the Placement Change Request approval workflow:

location

legalBusinessEntity

payGroup

payrollEmployeeType

benefitGroup

employmentStartDate

billingProfile

positionCode
Rate Cards
Placement Rate Card Effective Date Drop Down Displays Correctly:

The Placement Rate Card Effective dropdown will now display the correct date if you navigate to other options in the drop-down and allows you to navigate to earlier or future effective dates and display the corresponding rate card information correctly.
---
For a complete look at September's product updates, please visit the full release notes.

Subscribe to the Customer Blog
Subscribe for trends, tips, and insights delivered straight to your inbox.